In today's age of social media, the public gets access to much more than they used to, and some of the best sources can be college football recruits. The days of waiting for a reporter to give us information about a player's thoughts on a visit are long gone. Now all you have to do is follow them on Twitter and wait for the random rants about what schools he likes.
Apparently, the new thing to do is to tweet out a picture of your college offer letters. In the last few days, 2013 Auburn commitments Jordan Wilkins and Arshad Jackson have done just that. Arshad tweeted the picture below with the message "My official letter." Jordan went with "WAR EAGLE BABY!!" in his tweet.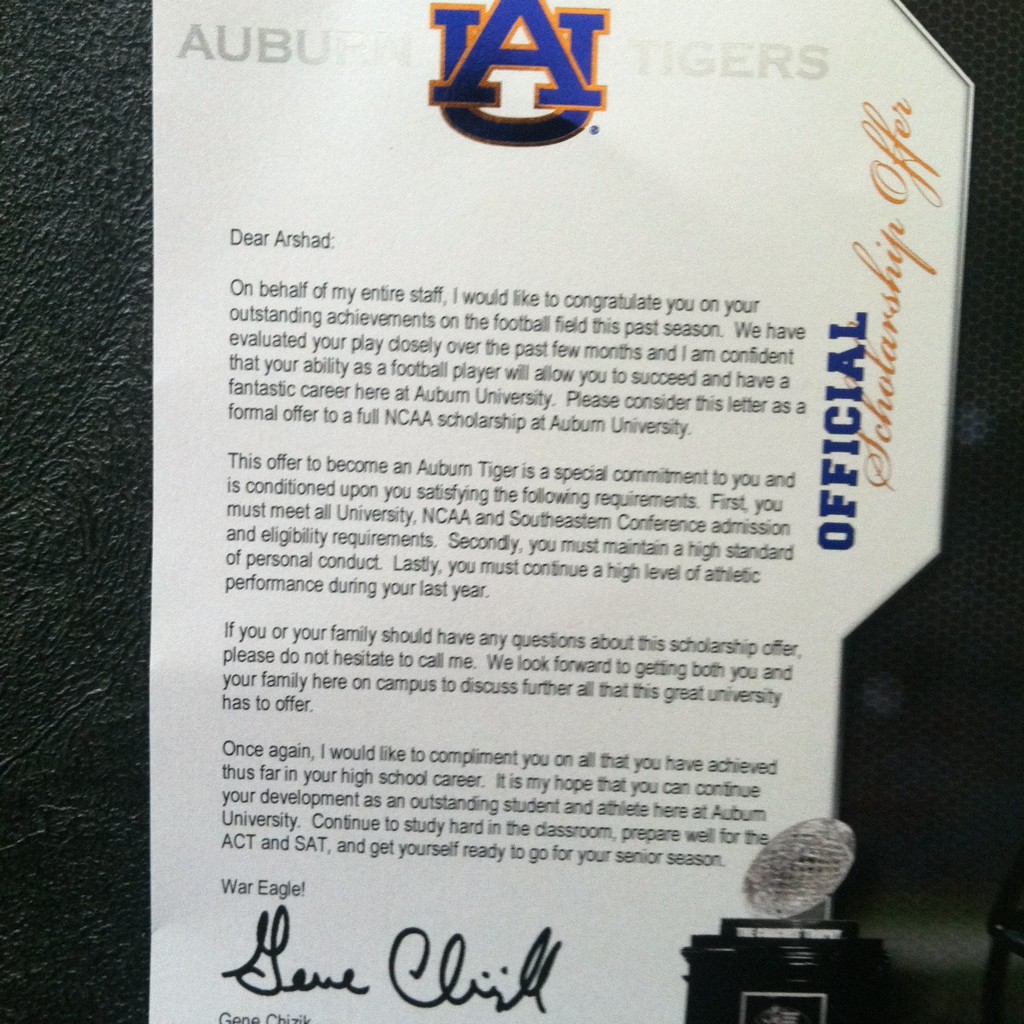 If you compare the two pictures (click Wilkins's tweet for the other), you will notice that the wording is identical, but that they are actually signed by the Chiz. At first, it may seem a little impersonal to send everyone the same letter, but these things are just formalities. The offer was made verbally, and the relationship was made in person, long before these letters were sent.
I like that the letter offers the scholarship, but then tells the player everything they must do to uphold their end of the bargain. It may seem like coaching staffs will do anything and everything to get a guy in, but as the letter states, it's a two-way street. We want you to play here, but you're going to have to do this.
And no, I'm not giving away any big secrets here. I guarantee you almost every offer letter from every school in the nation reads almost exactly like this. I just wanted all of you to feel like you got an official offer to play at Auburn from Chizik, ok?!