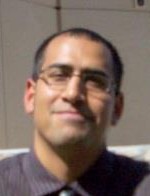 Anthony Esparza (@trusportsnmsu) is entering his senior year as a journalism major at New Mexico State University. This is his is second year covering Aggie athletics for The Round Up, the NMSU student newspaper. He also runs the truSports blog. Anthony was nice enough this week to give us a some insight on the westernmost opponent on Auburn's schedule this season.

1. Do New Mexico State football fans know where Auburn is, and if so, do they have any thoughts about the program?
Every college football fan knows where Auburn is. Like other fans, they are well aware of Auburn's history and recent National Championship.  
2. I'll be honest, I haven't really kept up with Aggie football over the last, well ever, so what can you tell me about the program and where it stands right now?
DeWayne Walker is entering his fourth season as head coach. He has said that when he first took the job at NMSU, he knew the first couple of years were going to be rebuilding years and that the fourth year was the one he was really looking to. The Aggies were much more competitive a year ago than in past seasons. The biggest improvements came on offense, especially in the passing game.
NMSU will attempt to end a 52-year bowl drought this season, the longest such streak in the nation. Putting an end to that streak is a legitimate possibility based on the improvements the team made in 2011 and their schedule this season. This is an important year for the program, especially considering the uncertain future of the WAC. We all know that football drives the conference realignment bus, so the Aggies need to have a good year and show other conferences they can be a contender on the gridiron.
3. Who are two Aggies that Auburn fans should look out for?
Senior defensive end Donte Savage is poised for a big year. He has the potential to be one of the premiere pass rushers in the conference. Rushing the passer is an area the Aggies are definitely looking to improve on this season.
Redshirt sophomore quarterback Andrew Manley was a standout high school quarterback in Hawai'i, and big recruit for NMSU. Last year, he suffered a season-ending knee injury in the third game of the season but was granted a medical redshirt. He has been working hard preparing for the upcoming season, and said his knee is feeling great. He will once again be starting under center for the Aggies.
4. Who are two Auburn Tigers, past or present, that scare you the most? Although Michael Dyer is no longer on the team, the Tigers' running game is still very dangerous. With Dyer gone, Onterio McCalebb will probably emerge and excel as the lead back this year. By the time the NMSU game arrives, he will already be in midseason form.
 Auburn struggled on defense in 2011 but has a lot of talent returning, including Corey Lemonier. The Aggie offensive line has struggled over the past couple of years, Lemonier could have a field day if the Aggies don't have an answer for his power and speed.
5. Which positional match-ups are you most interested in seeing?
I'll be interested in seeing if the Aggie offense line can hold off the Tiger defensive line. Manley can run when he has to, but he's not a running quarterback. The offensive line will have to do at least a decent job keeping the Auburn defensive line at bay to give Manley ample time to get the ball out of his hand, and more importantly, to keep up standing upright. NMSU will also have a power/speed combination of running backs in the backfield, so the o-line needs to help them out as well.
6. Where do you see New Mexico State having an advantage over Auburn?
If you had asked me this question last season, I would have said special teams. Taveon Rogers was an elite kickoff/punt returner last season and was the difference maker in some of the team's wins. However, this year, I think the Aggies will be able to hold their own in the passing game.  By the time the Auburn game comes around, Manley and the Aggie receivers should already be in sync.
7. What worries you most about New Mexico State coming into Jordan-Hare Stadium?
They travel to Auburn eight games into the season, and after a pivotal three-game stretch against WAC foes Idaho, Utah State and Louisiana Tech. But whether you're from a BCS or mid-major conference, it's obviously always tough playing an out-of-conference game in SEC country. The Tigers are by far the toughest team the Aggies will face all season.
8. What's your prediction/analysis for the game?
Auburn will probably win by three touchdowns, but I don't think the NMSU offense will be held to single digits. The Aggie offense might put up 21-24 points, but the defense will have a long day trying to slow down the potent Auburn running game.
9. Where do you see New Mexico State and Auburn ending up this season?
I think NMSU learned a lot from a year ago. They let a few games slip away last season, and that cost them at least two wins. This year, I think they will finish fourth in the WAC and end their bowl game drought. Their schedule is definitely set up for that happen.
As for Tigers, their schedule works out well for them because they play a good portion of their big conference games at home (LSU, Arkansas, Georgia). I think Auburn will be improved from a year ago, but not yet to the point where they're once again in the hunt for a National Championship. I can see the Tigers going 9-3, or at worst, 8-4.
10. Lastly, New Mexico State's colors are Crimson and White. You know we have to hate you just on account of that, right?
No question. Auburn/Alabama (or Alabama/Auburn as they refer to it in Tuscaloosa) is the premiere rivalry in the SEC and perhaps in all of college football, especially when both teams are playing at an elite level and in the hunt for a National Championship.