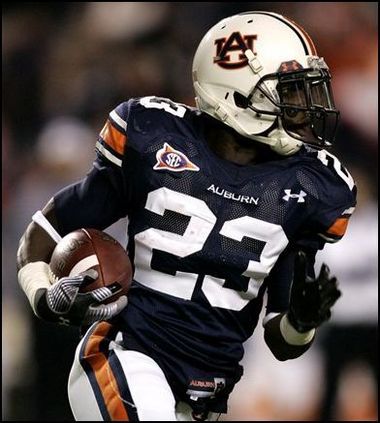 After some digging and connecting of dots by the site FBSchedules.com, we can officially say that Auburn's 2012 football schedule has been set. We knew weeks ago what Auburn's SEC schedule would be, but the non-conference games were still up in the air, aside from the opener against Clemson.
Now that Auburn is not allowed to have an open week before the Alabama game, it appears they are going to go the route of playing a smaller in-state school for Homecoming that week, Alabama A&M, like they did with Samford in 2011. Update: New Mexico State will actually be the homecoming game according to the schedule released by Auburn today (2/16/12).
So after the opener was set and the week between Georgia and Alabama was set, we were left with three dates to fill: 9/15, 9/29, 11/3. The pieces fell into place when New Mexico State released part of their schedule that included their game with Auburn on 11/3. That left 9/15 and 9/29 for the Louisiana-Monroe. According to the FBSchedules.com, the WarHawks will be playing Tulane on 9/29, which leaves 9/15 for the Auburn game.
Sept. 1: Clemson (Georgia Dome)
Sept. 8: at Mississippi State
Sept. 15: LOUISIANA-MONROE
Sept. 22: LSU
Sept. 29: OPEN
Oct. 6: ARKANSAS
Oct. 13: at Ole Miss
Oct. 20: at Vanderbilt
Oct. 27: TEXAS A&M
Nov. 3: NEW MEXICO STATE (HC)
Nov. 10: GEORGIA
Nov. 17: ALABAMA A&M
Nov. 24: at Alabama
I will be doing a very early look at the schedule with a breakdown of the games in the next week or so, but a few things that stand out to me are that there is only one instance of back-to-back games that include what would be considered upper-SEC teams (LSU and Arkansas), and even then there's an off week between them. I like that.
Also, the only two away games that are back-to-back (Ole Miss and Vanderbilt) are much easier than what Auburn was dealt last year. October isn't nearly as scary as 2011's was either.
This hasn't been released by the school yet, but I'd call it official. After seeing this, what do you think? How does the schedule pan out for Auburn?