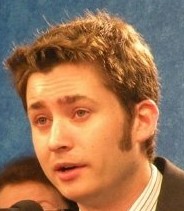 Christian D'Andrea did our first ever Vanderbilt-based "Other Sideline" this summer. It was so intellectually superior to anything that I've ever read that I had to bring him back for more. Christian is a manager and editor at Anchor of Gold, and you can find him on Twitter at @TrainIsland… when he's not in study hall. He's not too high on the 'Dores, but high enough to pick them to win.

1. Prior to the season, the excitement level for Vanderbilt football was higher than it had been in a while, due to James Franklin's tireless PR efforts. Has the slow start put a damper on that excitement?
It has hurt in terms of whipping up casual fan interest in Nashville, but his efforts are still going a long way to expand the fan base. The Commodores will sell out back-to-back home games for the first time in ages on Saturday, and that's a great start towards building the kind of culture we need to see at Vandy in order to breed success. It also helps that Vandy's slow start has come against very good teams – their four losses are to Georgia, South Carolina, Northwestern, and Florida.
The 'Dores had a chance to win each of those games in the fourth quarter, with the exception of the Georgia blowout. Seeing this team be competitive – even when they're playing poorly – has helped that level of optimism linger.
2. Do you feel as if James Franklin can take Vandy football to the next level or will there always be that ceiling?
The next level at Vanderbilt is really a pretty low standard to meet. I think that would require 2-3 SEC wins each season and bowl invites in every 3 out of 4 years. That's a pretty reasonable goal for Franklin to reach. Ideally, Vandy fans want this team to get past that Mississippi State level and become a constant presence in the conference – a team that isn't ever a two-score underdog in league games. I think that the ceiling here stops Vandy from becoming a juggernaut like Florida has been and Alabama is now. That kind of change would be monumental in Nashville, and probably isn't realistic.
However, I don't see any reason why this team – if recruiting continues its upward trajectory – can't reach the SEC title game in the next decade. Yeah, that might be a bit of a homer response, but James Franklin was able to take a 2-10 Robbie Caldwell team and get them to a bowl game the very next year. That was before his revolutionary recruits could even get on the field in Nashville. Expectations are high, and reasonably so.
3. Given Auburn's slow start as well, has it given fans a reason to be optimistic about getting a win and turning the season around?
Sure. I think lots of fans took a look at this game early in the season and figured that the Commodores would have a shot – much like we did with the Missouri game. I doubt many of us thought that Vandy would be favored, though. Auburn's plight definitely works to our advantage, and there will be a palpable sense of disappointment if Vandy tanks this game and watches their chance at a .500 SEC record slip away.
4. Who are a few players that have stood out so far this season?
Jordan Matthews is our offensive MVP so far. He's on pace for over 1,000 receiving yards this season, and if you've seen Jordan Rodgers for any extended amount of time this year, you'll understand just how impressive that is. He has the speed to stretch the field and the football IQ to turn openings into big gains. He drops more passes than he should, but he still has decent hands.
Zac Stacy is the tailback you'll have to watch out for. He's a sturdy, powerful back who can also rip off big plays. He hasn't been able to fully capitalize on his All-SEC selection in 2011 thanks to a struggling offensive line and a passing offense that no team fears stacking eight men in the box against, but he has still been able to come up with big plays when the 'Dores need them the most.
Defensively, Walker May has been a strong presence on the defensive line, and Archibald Barnes and Chase Garnham, two players with the most Vanderbilt names ever, have been stellar in making sure that the team's linebacking play hasn't fallen off without Chris Marve leading them.
5. Which matchup do you think Vandy can take advantage of?
Clint Moseley against the Commodore secondary. Vandy's corners/safeties have been this team's defensive strength since the days of Bobby Johnson. Moseley struggled against Ole Miss and Arkansas, and the Vandy defense shouldn't be any easier on him. Unless Auburn can set up their passing game with a series of successful runs, the Vanderbilt secondary should have plenty of opportunities to shine on Saturday.
6. Which matchup will be a problem for the Commodores?
Any member of Auburn's defense against our offensive line. Wesley Johnson and Ryan Seymour are two very good offensive linemen. Unfortunately, they only make up 40% of that unit. While Vandy's big men in the trenches have improved as the season has gone on, they are definitely the weakest link of the Commodore offense, and getting past them usually means sacking a skittish Jordan Rodgers.
Also, after we saw what Jeff Driskel can do against this team, I am very thankful that Moseley isn't an option quarterback as well.
7. What's wrong with Auburn?
Vanderbilt toyed with Gus Malzahn's hopes and dreams by offering him Robbie Caldwell's old post back in 2010, showing him the greener pastures of head coaching. Those desires manifested until he rebelliously grasped at with a move to every coordinator's paradise – the Sun Belt.
Actually, I'm not sure how big a role Malzahn's departure has played at Auburn this season, but the team's death spiral without him on the coaching staff sure does make him look better. The offense has obviously been the biggest concern for the Tigers in 2012, and right now the team looks like its searching for its identity on that side of the ball. In Gene Chizik's quest to prove that 2010's title team wasn't just a function of Cam Newton, it appears that he's pushing a strategy that doesn't play to Auburn's strengths.
That may be off base – you guys have certainly watched more Tiger games than I have this year.
8. What is your prediction/analysis for the game?
FUMBLES AND SPECIAL TEAMS MISCUES FOR EVERYBODY! Both teams have lost plenty of games so far this year, but the Commodores have looked better in defeat and have shown growth as the season goes on. Auburn is still looking for that steady ground, and while they could end up finding the catalyst they need to turn their season around in Nashville, I think that the Commodore defense will be too much for the Tigers.
Auburn's inability to sustain drives plays into Vanderbilt's defensive strengths, and the Commodores have proven that they're better suited for slopfests than shootouts. Jordan Rodgers will do enough to give Vandy's defense some needed rest in between series, and the 'Dores will hang on to defeat the Tigers, 23-17.
9. Where will Auburn and Vandy end up this season?
Vandy: With the hardest part of their schedule out of the way, everything up to 8-4 is still in play. No, really – our toughest remaining game is against Tennessee (or Wake Forest, depending on how you look at it). I think Vandy finishes on a 5-1 run to get to 7-5, a Music City Bowl bid, and the team's FIRST-EVER back-to-back bowl seasons.
Auburn: 4-8 with a home upset over Texas A&M because seriously, f— those guys.
10. When is study hall? No seriously, I admire a school with such an academic reputation. No really, I know you'll be my boss one day. But for real, when is study hall?
Hey, you know what's awesome about Vanderbilt? It's probably that we're located in a real city and not just on a random street in Alabama with a football stadium at the end of it. /burn