You've familiar with Jordan-Hare West. You all know and love the original. Now thanks to some of our brave men and women fighting the good fight around the world, we now have Jordan-Hare Middle East.
The exact location is unknown. All I know is that it is in Iraq. Wherever it is, it strikes fear in the hearts of those against us, just as it does here at home.
Update: According to commenter "Pzed", this picture was taken at Al Asad Airbase in Iraq. Read the rest of his comments below the post.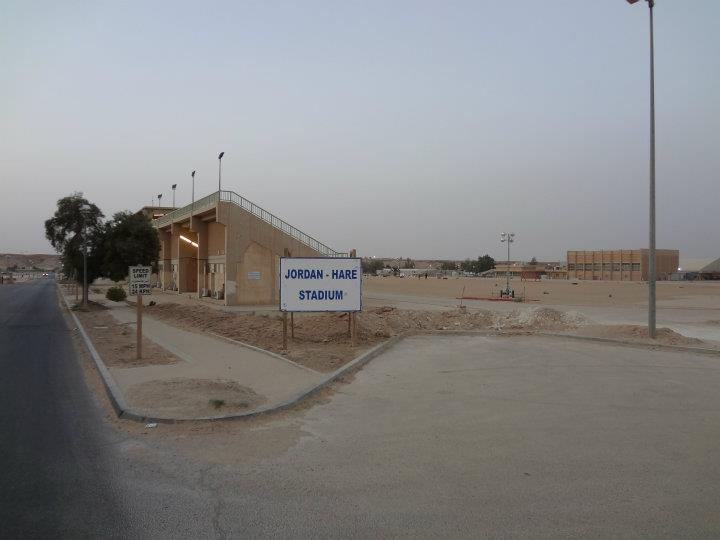 The picture was sent to me by my step-second cousin, once removed (yes, I'm serious) and he got it from Buckston Battles's Facebook profile, who appears to be overseas. War Eagle to you both.