A few weeks ago, I asked Craig Joe of CraigJoe.com to do a Nike Pro Combat version of Auburn's uniforms. He delivered. With South Carolina announcing that they will be wearing "Wounded Warrior" uniforms against Auburn this weekend, I asked Craig if he could create a mock-up of Auburn's version. He delivered again.
I love the Army-style stenciled 'AUBURN' across the front. The "FREEDOM" down the sleeve and the camo stripe on the helmet are nice touches as well. If Under Armour ever does convince Auburn to do anything like this, I think something along these lines would work.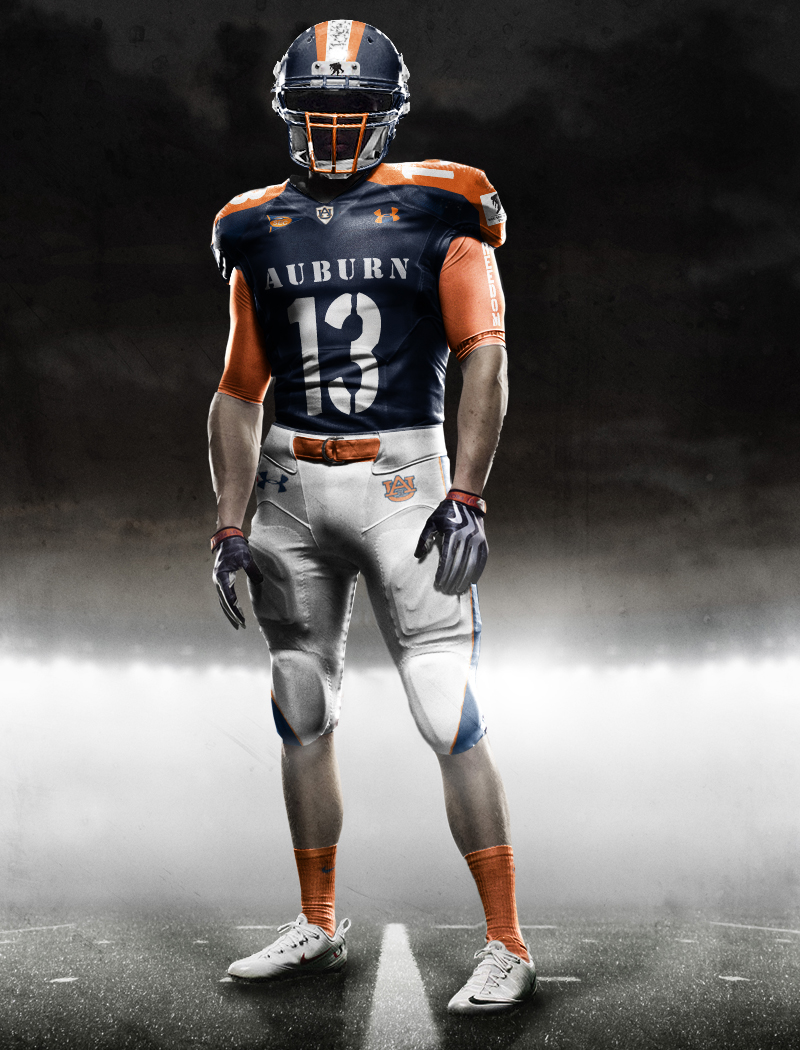 What do you think? Is it more acceptable because it's for a good cause?