I don't want to write this. You don't want to read this. So let's just get it out of the way.
The offensive woes continued but in almost a different way. Passes were open. Some were caught. The biggest ones were overthrown. The line seemed to get QB1 a little more time, but he was still running for his life in the 4th quarter when Mississippi State smelled blood.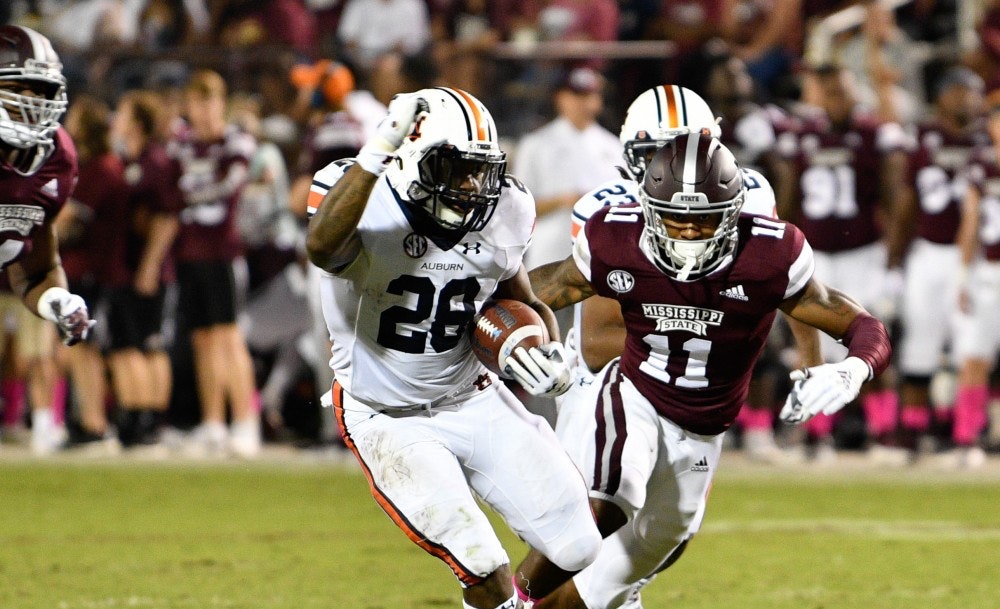 The running game still wasn't there, due to nearly zero opening of holes. But Boobee did break a few long ones. In fact, I believe he had the longest run from scrimmage this season. And then he fumbled the ball into the endzone. The view wasn't clear, but the officials had already called a touchback. Which, you know, is the first and easiest call on a scoring play and should have to be disproven rather than the guy running 30 yards, diving, and appearing to cross the plane. Let's not really try and disprove that.
And then of course there was the touchdown given to Mississippi State before the half, that has been completely disproven by multiple pictures and videos. Auburn's footage from the latest episode of Season: One Twenty Six proves it without a shadow of a doubt.
Speaking of doubt, that was the issue. On Mississippi State's play, not one official called it a touchdown until one guy ran up 5 seconds after the tackle, after Nick Fitzgerald had rolled around a little, and then threw his hands up. They give him the benefit of the doubt and at that point, it had to be disproven, and of course it could not. Why wasn't it called the same way on the other when Boobee did it? Nobody can tell us that.
Of course, the angered masses want to say it shouldn't have to come down to that. But that's 14 points. This wasn't a bad pass interference call. This was video evidence of a touchdown not happening, and a quick call to take another one away.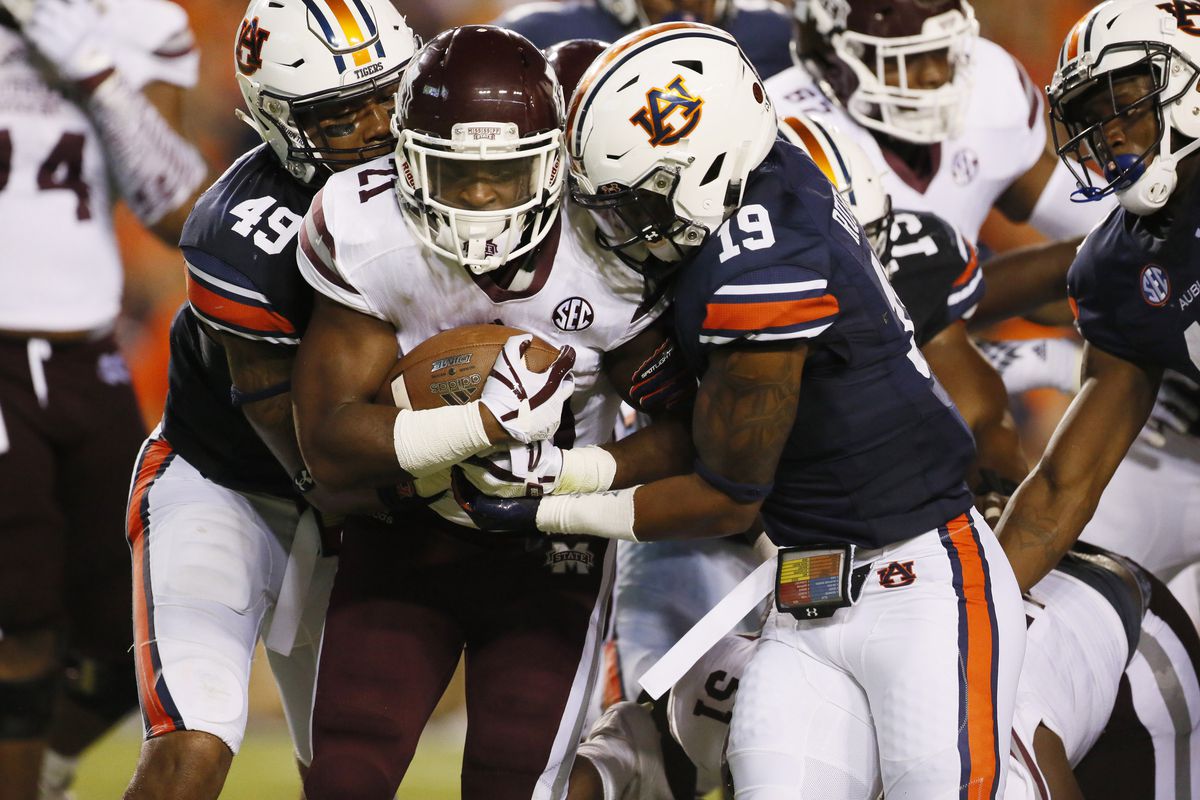 You can bellyache about the offense's bad night all you want, but if those calls are correct, you aren't bellyaching near as much.
When it comes down to it, the offense had the ball of all of 18-19 minutes. They were actually without the ball for over an entire quarter at one point, and still out-gained their performance against Arkansas. They just didn't score a touchdown, but they did, but they didn't.
It wasn't good. I won't sugarcoat it. But it was a touchdown game in the 4th quarter despite the "worst offense of all time," and if those two previous calls were handled correctly, it's a completely different game.
Now comment about how I said everything is great and there is nothing to worry about.
Next up is Tennessee at home at 11 am then Ole Miss on the road at 11 am. Those should be wins. Just as long as there are no close plays at the goal line, Auburn should be okay.