Yep, it's another uniform post (almost a year to the day that the famed blue helmet rumor of last season went large), but this time I'm just being hypothetical. Unless the higher-ups at Auburn were scared enough by what Under Armour made Maryland wear a few weeks ago, there is no chance Auburn will be wearing any Nike Pro Combat uniforms any time soon.
You may or may not remember from last season that the blue helmet rumor was actually preceded by a rumor that Auburn would wear blue pants in the Clemson game. In my post about that rumor, I showed you the Wayne County High School War Eagles who have a very similar uniform to Auburn's, but with blue pants.
Over the weekend, a loyal Twitter follower, @bordete (whose sister is a glittery gameday sign-making phenom), was doing a little googling and ran across CraigJoe.com. Mr. Joe is an Ole Miss graduate and apparently enjoys creating mock versions of Nike Pro Combat uniforms for high school teams by request. Wayne County High School was one of those teams.
Since I knew that the WCHS mock-ups would be the same as an Auburn version, I asked him if he could switch out the logos to see how they'd look. In about 20 minutes, he had the Auburn versions ready to go. Here they are:
Update: Someone on the AUFamily.com forums has tweaked the Nike mock-ups and switched the logos to Under Armour, while adding more traditional Auburn stripes. Their version is at the bottom of the post.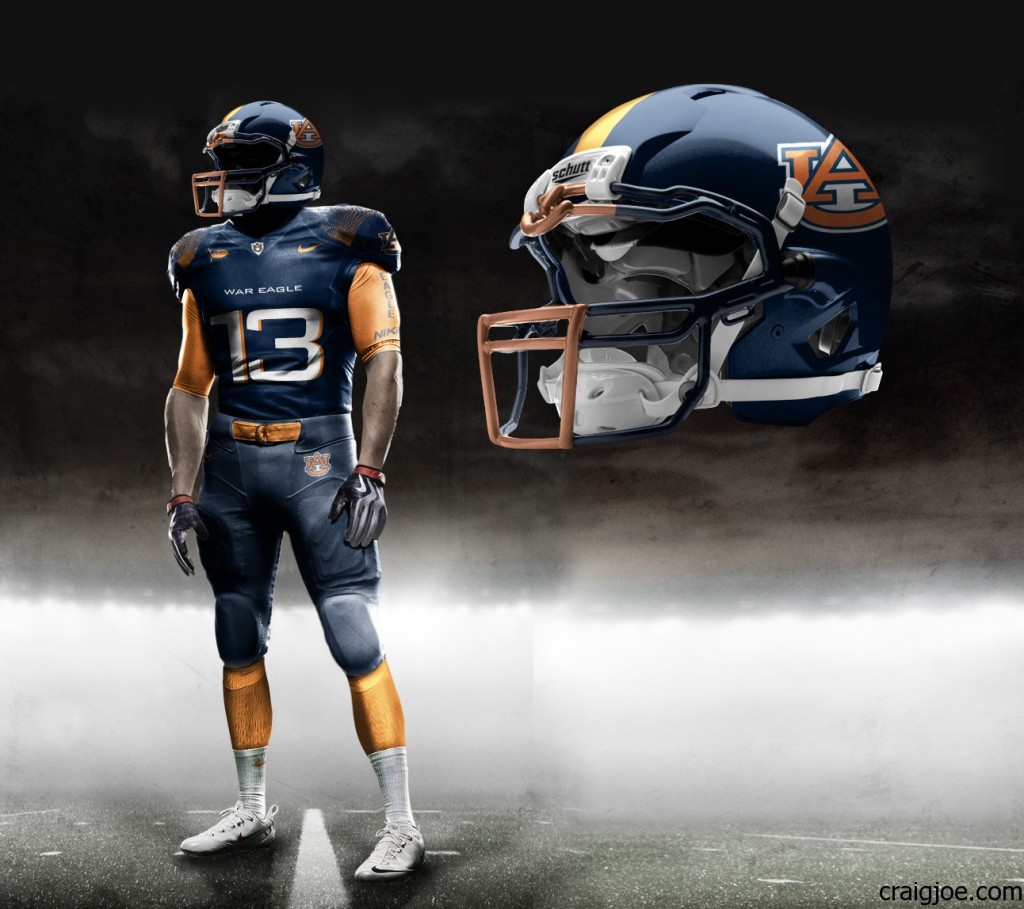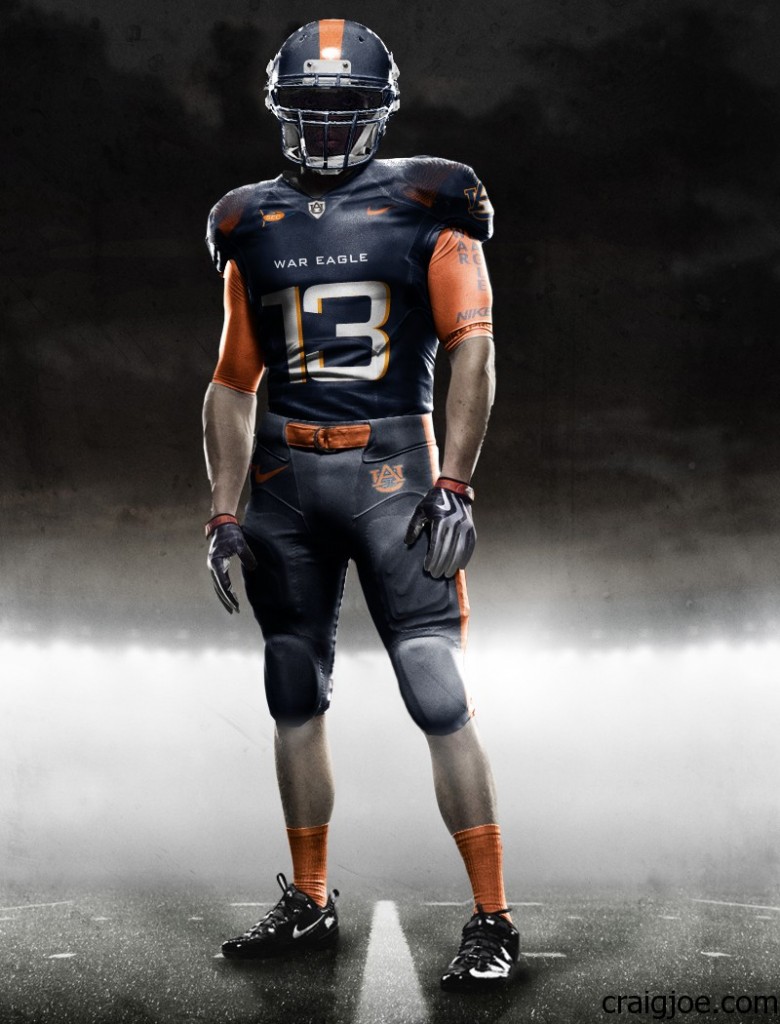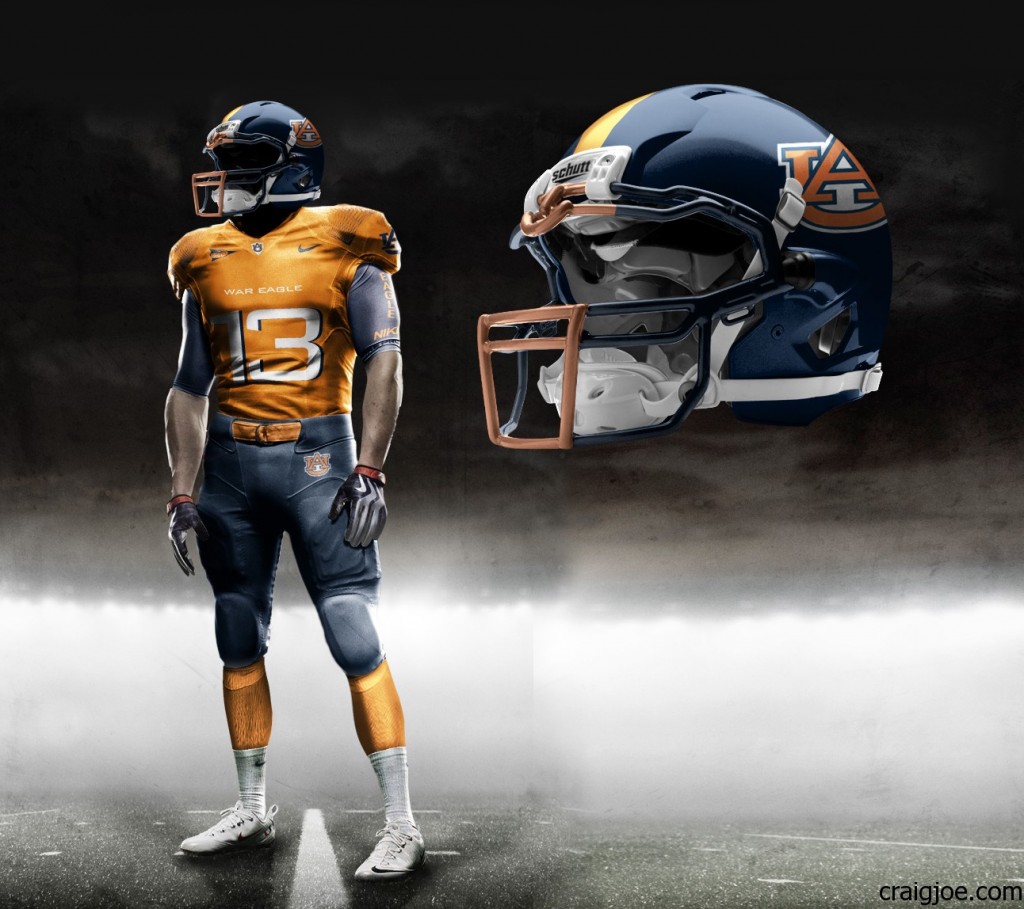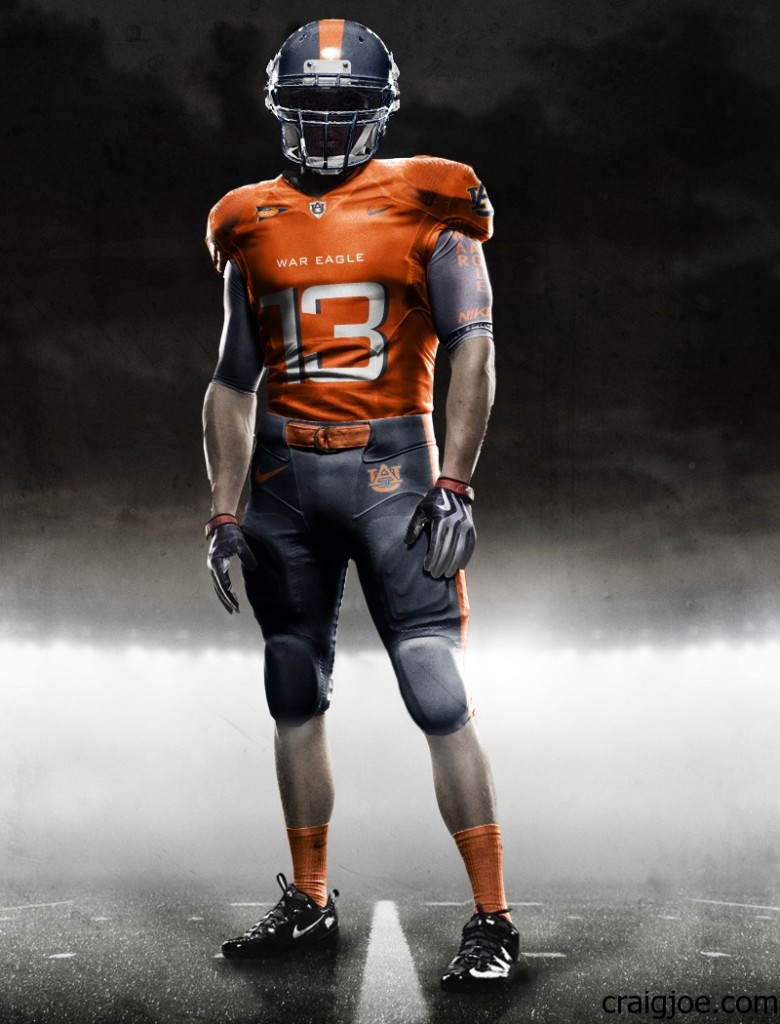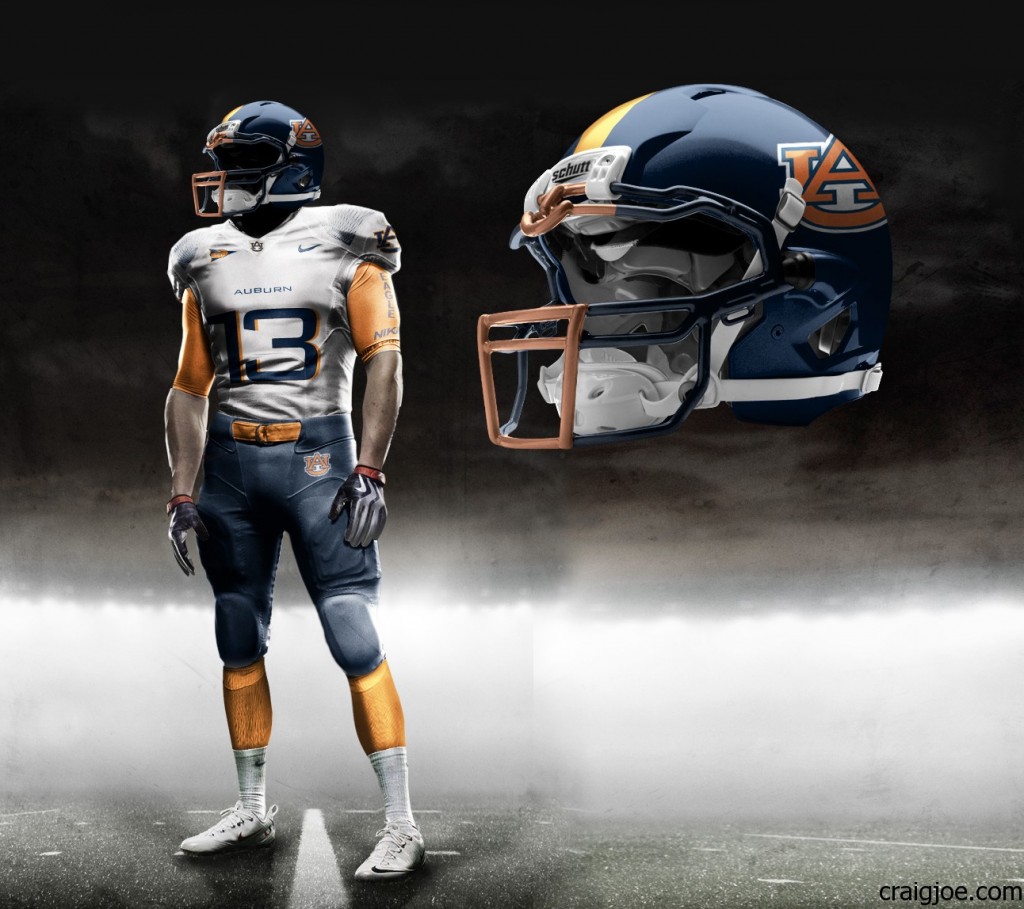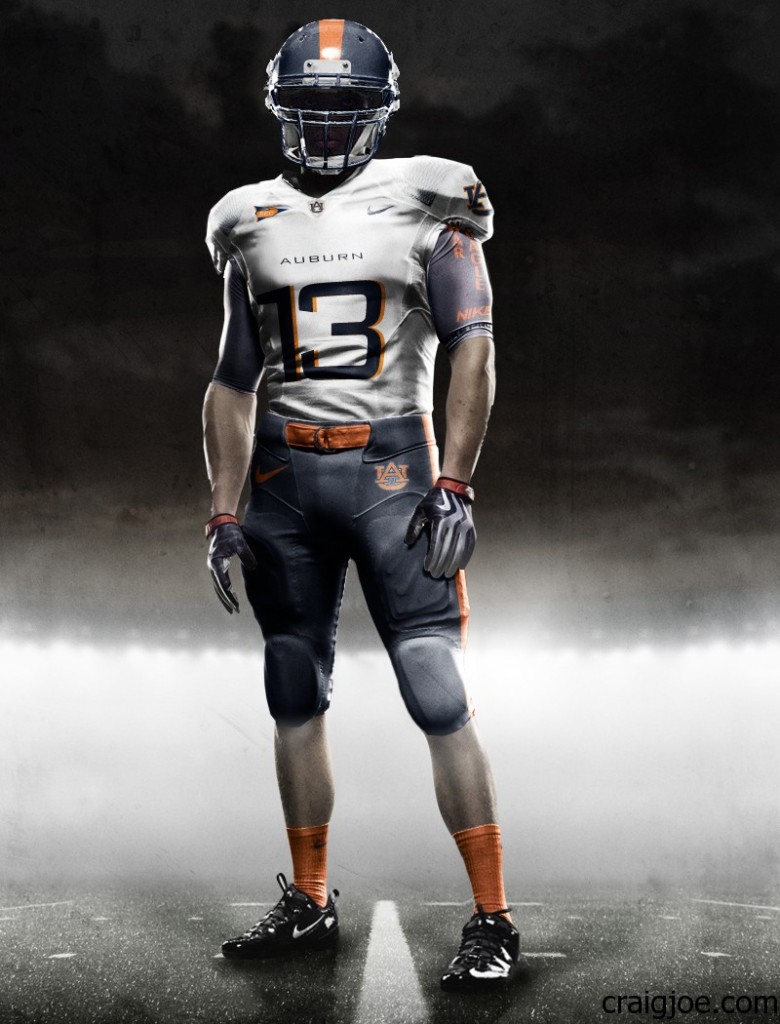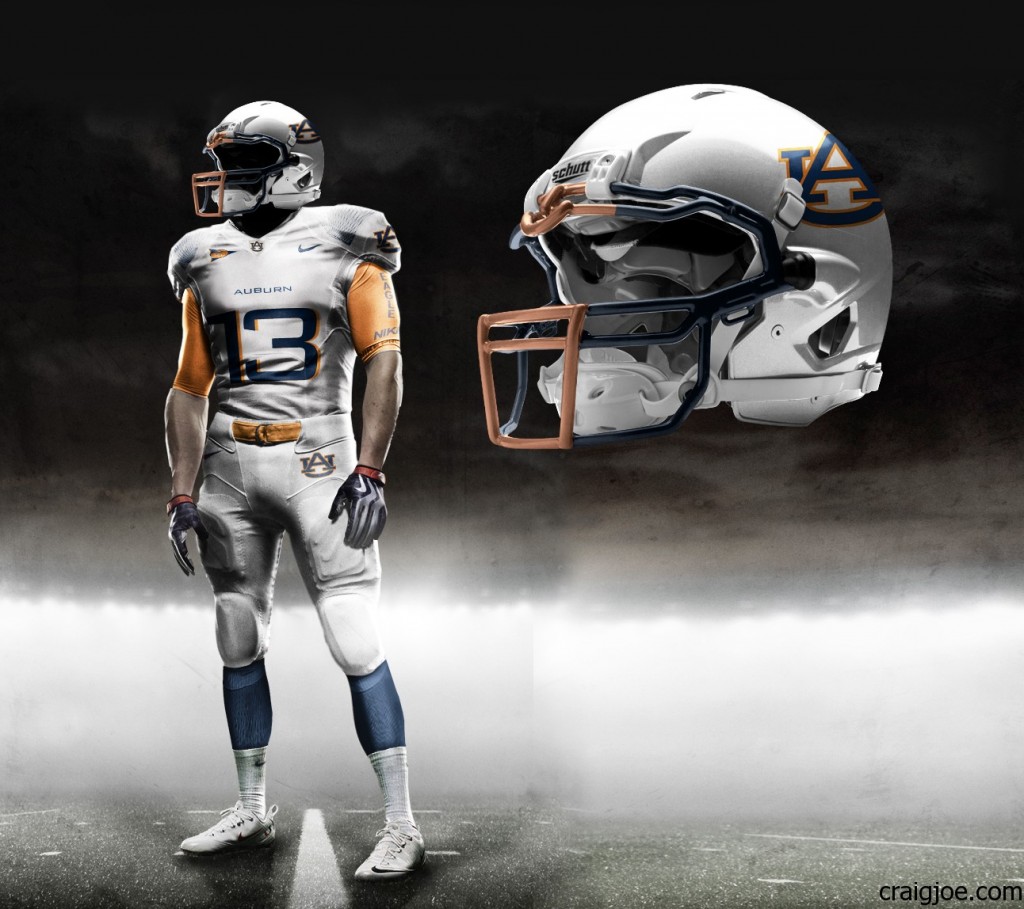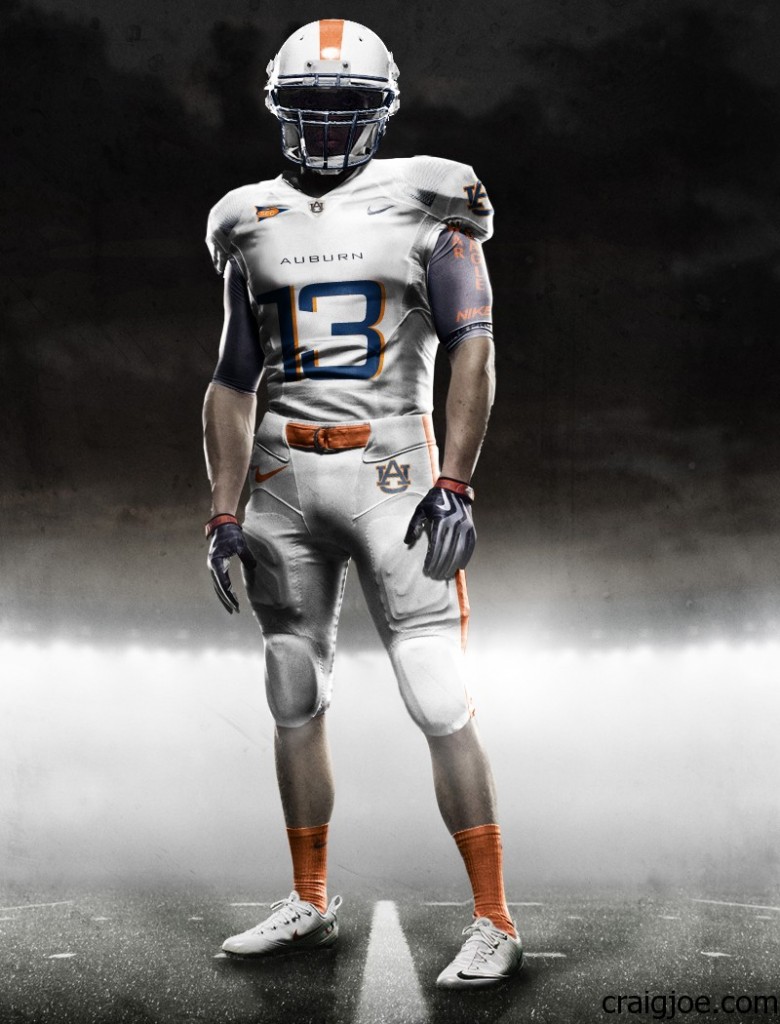 Remember, these are just Mr. Joe's creations based off of what Nike has had other teams wear. There is nothing official about this. It's all in fun. I think they look pretty cool, but that doesn't mean I want Auburn to wear anything like this. What do you think?
As fate would have it, the day I post this, LSU releases their Pro Combat uniforms that they will wear against Auburn on October 22.
Update: Here is the aforementioned Under Armour version from someone (nobody knows for sure) on AUFamily.com forums: