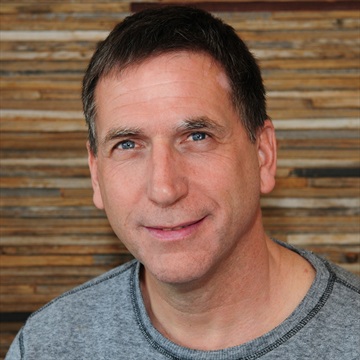 Olin Buchanan (@olinbuchanan) is a columnist/assignments editor for TexAgs.com. He previously worked as a Texas A&M beat writer for the Bryan-College Station Eagle and the Austin American-Statesman. He also was a national CFB writer for Rivals.com and Yahoo! Sports. Olin was a regular on the Other Sideline, but he's making his first appearance since 2016.

1. What is a Texas A&M fan's first thought about Auburn football right now?
As usual, the Tigers are a strong team that cannot be overlooked. I think the close loss at Penn State opened some eyes. Not that they were closed. Aggies are very well aware that Auburn has never lost at Kyle Field. Another tough game is anticipated.
2. What's the vibe like in College Station?
There is a cautious optimism. The Aggies are now playing like the team that was ranked in the Top Ten to start the season. There have been a rash of injuries that have forced three true freshmen into the starting lineup and resulted in starting quarterback Haynes King being lost for the season. As those freshmen and Zach Calzada have gained experience A&M has gotten better, which was obvious when the Aggies beat Alabama. You're welcome.
3. Is Texas A&M the team more towards the team that beat Alabama or the team that beat Colorado by 3?
More like the team that beat Alabama. Again, losing King on the second series of the Colorado game created major problems. Calzada struggled terribly. The line was riddled with injuries and also did not play well. They've made significant strides since.
4. Is Jimbo worth the money?
Well, understanding all coaches are vastly overpaid — even the guy in Tuscaloosa — Jimbo is definitely worth the investment A&M has made. That was clear when the same national media who has criticized A&M for Fisher's contract were quick to suggest LSU would hire him. Media didn't seem so concerned about money then. The market calls for multi-million salaries. Fisher is earning his.
Texas A&M's No. 4 finish last season was its highest since 1939. Despite injuries A&M is still in the discussion for a New Year's Six bowl. The Aggies are beating Top Ten opponents now. Recruiting is better than it's ever been. And … well, let's face it. A&M can afford it.
5. Name two unknown Aggies that Auburn fans should be worried about.
Wide receiver Demond Demas is a hugely talented second-year guy that is going to have a big break-out game sooner or later. Maybe this week. Second-year linebacker Edgerrin Cooper has come on in the last 3 games. He's really fast. I suspect he'll spy on Bo Nix on passing plays.
6. Who are two Tigers that worry you and why?
Well, Tank Bigsby because he's great. And Bo Nix because last year we saw him escape what appeared to be a sure sack by Bobby Brown and turned it into a touchdown run. Guys that make plays off schedule are always worrisome.
7. What's going to be the biggest battle of the game?
Probably A&M's run defense against Auburn's running game. The Aggies have been sound against the run. Sometimes they've been spectacular. But they've been hurt by running quarterbacks. Nix certainly qualifies.
8. What is your score prediction for the game?
Texas A&M 34, Auburn 28. Of course, I don't see Auburn as much. But A&M is playing very well now.
9. Where do you see Texas A&M and Auburn ending up this season?
Auburn is the best team remaining on A&M's schedule. Therefore, if I'm picking A&M to win it stands to reason the Aggies project to go 10-2. I think Auburn probably finishes 8-4. But I can promise you every Aggie in the world will be rooting for Auburn in the Iron Bowl.
10. Still hate the beveled T?
The bevel is the devil.