Auburn finally released the official 2011 football schedule earlier this week. All of the opponents were known in advance, so I guess they were just working on actual dates for a few. All I know is that I'm beginning to hate odd-numbered years. This year's home slate consists of Utah State, Mississippi State, FAU, Florida, Ole Miss, and Alabama. That's really just two good games (UF, Bama) at Jordan-Hare this season.
I wish they would somehow switch up the Mississippi teams so that we're not always going to both or having to play both at home in the same year. Oh well, I'll gladly suffer through a lackluster home schedule this year after what was given to us last year. Plus, it's pretty much this way every odd year, so I'm kind of used to it.
Many, many, many things will change before Auburn or any of the teams on their schedule even begin to practice for next season, but here's my take on what things might look like provided there are no major differences by next fall.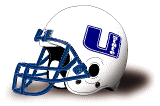 Sept. 3 – Utah State: This one caught me off guard. Until a few weeks ago, I had no idea we were opening up with the Aggies. Yeah, the Aggies. I bet most of you didn't know that. Anyway, normally I hate the 'opening game against a lower-tier team' thing, but this year I'm all for it.
Auburn will be breaking in a new quarterback (whoever it may be), figuring out how to fill some big holes in the defense, and learning how to play as the reigning National Champion. I wouldn't call Utah State a cream puff. They did only win four games last year, but took Oklahoma to the wire in the opening week. But yeah, it should be a nice opportunity to shake the rust off and figure a few things out.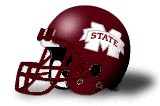 Sept. 10 – Mississippi State: If there was one game that I wish Cam would have stayed for this would be it. I know coaches usually don't have revenge on their minds, but you have to think that they wouldn't mind given Mullen and the Bulldog nation a nice little beat down after the stuff from last year. I imagine the crowd will be calling for heads, too.
The Bulldogs don't lose much after last season (but they didn't exactly add too much either), so the team should look the same. Minus the cowbells and the home-pasture advantage, State should be the same old State: promising, but nothing special. I'm calling a blowout already.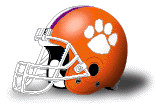 Sept. 17 – at Clemson: This one looks a lot less scary with Kyle Parker gone, but let's be honest, the problem with the first half of last season's game was the defense. We looked like we had no idea where we were supposed to be. If Auburn played the Purple Tigers at the 7 or 8 game mark of the season, it would have been a blowout.
I'm sure Clemson would love to return the favor considering the lead they gave up followed by a little bad luck, so this one could still be very difficult. Being the first road game with a new quarterback isn't going to make things any better either. Auburn will need Dyer to step up and grind out some yards early until everybody gets settled in.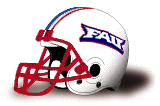 Sept. 24 – Florida Atlantic: Bow Tie Beatdown!!! No idea what I'm talking about? Florida Atlantic's head coach is former Miami head coach, Howard Schnellenberger, and he wears bow ties, so there you go. This should be a nice little breather following two semi-tough games and leading up to the scariest October I have ever seen.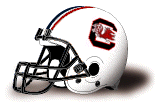 Oct. 1 – at South Carolina: You don't think Spurrier wants to beat Auburn bad do you? You don't think the Gamecocks will look back to Oct. 9, 2010 and remember that they already knocked off one defending National Champion do you? Yeah….
I am the most optimistic Auburn fan in the world, but this one is going to be very, very difficult. South Carolina returns pretty much everybody from an SEC East Championship team, and is full of guys who look like they'd like to take you out back for talking to their girlfriend. I can only imagine what 56-17 equates to in 'talking to his girlfriend' standards.
Let's just hope South Carolina wins their first four games, gets everybody excited, and then begins their usual downward spiral when the Tigers roll into town.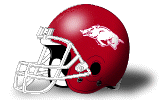 Oct. 8 – at Arkansas: Every Auburn fan is going to remember how great backup-turned-this-year's-starting-quarterback, Tyler Wilson, looked last season once Ryan Mallett was knocked out of the game. What they don't remember is that Auburn has a history of making backup quarterbacks looking like Heisman candidates.
With 4-5 games worth of film to study, Ted Roof will have a much better secondary than last year's ready to play. Arkansas will take a huge step back this year after losing Mallett. They do have a pretty good running back in Knile Davis, but he ain't no Dyer. Still though, a road game with a team replacing some big playmakers will be tough.
Just call me Cyrus Kouandjio 'cause I just flip-flopped all over the place with that analysis. Bottom line: I'm scared, but not that scared.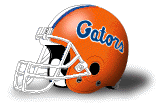 Oct. 15 – Florida: Welcome back, Señor Boom. Muschamp and his pro-style offense using spread players returns to the Plains for the first time as a head coach and the first time since he left for Texas. I'm sorry Muschamp, only one man returns to Auburn a winner, and his name is Gene Chizik.
I'm feeling some major pumpage for this game, provided the first part of the season has gone well, and at this point I just don't feel like the Tigers can lose this one. I know I'm thinking too much about the pride and revenge and all that, but I'm just confident that home field will win this one à la 2006.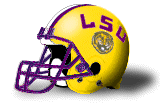 Oct. 22 – at LSU: I never know. Who ever knows when it comes to Les Miles? He has "great talent" every year, but usually seems to screw it up with a timing issue or something like that. It's never easy to win in Baton Rouge. When was the last time? 1999? When Tommy ran the fake field goal with Damon Duval? Has it been that long? Dang. We need to beat 'em down.
I think we've seen as good as Jordan Jefferson is going to be, and that doesn't scare me at all. As long as Gustav is calling the plays, I always have confidence in the offense, so yeah, call me a homer, but I'm picking an end to the streak in this one, too.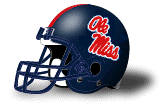 Oct. 29 – Ole Miss: Ah, back to the days of not having to worry about Ole Miss. I wonder if Houston Nutt still wonders what might have been with Malzahn if he would have just let the wizard work his magic. Oh well, you get less words than FAU, you Rebel Bears. That's how much I think of you…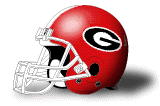 Nov. 12 – at Georgia: Well, Mark Richt has his Dream Team, and rightfully so. He's dreaming if he thinks he's going to be around to see them hit their stride. Plus, and nothing against their signing class, I know nothing about their past, but let's just be honest: half of them will be arrested by the time game six rolls around. It's just what happens in Athens.
I have no idea how this one is going to turn out. I never really do. The visiting team winning streak is pretty much dead. I'm sure things will be a little bit chippy considering last season's in-game scuffles (that were ALLLL Auburn's fault). Talent and all that never really matters in this rivalry, so I'll just say this: I will throw a punch at the first person that goes after my knees.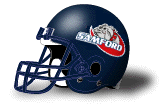 Nov. 19 – Samford (HC): Yeah, I'm saying the same thing you are, "WHAT THE…." For the first time since 1963, Auburn will not play Georgia and Alabama back to back, and apparently it was somewhat at the request of the SEC, who wanted Auburn to take away the bye week before the Iron Bowl because Alabama would find a way to complain about it once the time came.
I guess this is okay. It does give the team a week to get a little rest (no offense Sully) without sitting around for two whole weeks. I just don't like seeing Amen Corner messed with, but as @ImALegendKiller mentioned, it should still hold that name since Samford is a Baptist institution.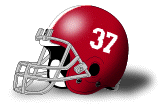 Nov. 26 – Alabama: No matter what the records look like coming into this one, Auburn will not lose. The last time the Iron Bowl was in Auburn, the Tigers came in with 4 losses while Alabama came in touting their best team of all time. It certainly didn't pan out the way the world thought it would.
Nobody really knows how good each team will be this next season, but if you ask any of the talking heads, Alabama might be competing with that 2008 team. They have all the makings for another 'team of the century'. You know, brand new quarterback, losing a Heisman winner, their best wide receiver, and best defensive lineman…hmm, sounds a lot like the team I pull for that is being given no shot.
It doesn't matter though. As we learned this year, all we have to do is win. However, one prediction will ring true once all is said and done: Alabama will not leave Jordan-Hare with a victory on November 26th, 2011.
@WarBlogle follower, @trescoker, sent in his thoughts on this Amen Corner situation. It's good stuff. Have a read:
The 2011 Auburn football schedule was released from Auburn University earlier this week. While most people probably observed this schedule, took note of a few dates and opponents, a change in scheduling philosophy was altered with the simple scheduling of an opponent before the 2011 Iron Bowl.
From 1993 to 2007 the Iron Bowl was played the week before Thanksgiving. Numerous universities used the structure of scheduling your rival this week in an effort to conclude the football season before the Thanksgiving holiday and school break.  After the 2004 perfect season, Auburn was criticized heavily by other SEC schools for having an off week the week before the SEC Championship game.  While Auburn's opponent was playing SEC heavyweight Vanderbilt the week after Thanksgiving in 2004, Auburn was preparing for Tennessee.  Numerous SEC schools cried foul and the issue was brought up at frequent SEC meetings in 2005 and 2006. During the May 2006 conference meetings, Southeastern Conference Athletic Directors voted to require that all teams play on Thanksgiving weekend, or the week before the SEC Championship game.
When this change occurred Auburn and Coach Tommy Tuberville were outraged. Tuberville wanted to keep this rivalry the weekend before Thanksgiving stating that altering the schedule was inconvenient for the students and the fans and hurts the buildup of the game. He even went as far as telling the Huntsville Times in 2006 that the school that won the game wouldn't even have an opportunity to enjoy it. When Alabama's Athletic Director, Mal Moore, was asked about this situation he staunchly defended the move stating that allowing this change would allow their program to schedule an open date at a more opportune time as well as citing the conference line of not giving a team an advantage in the SEC Championship game by having an open date.
In planning the 2007 football schedule Auburn University and the University of Alabama took two different approaches. Alabama responded by scheduling a non-conference opponent the weekend prior to Thanksgiving, the now infamous Louisiana Monroe game. Auburn, surprising some, scheduled an open date this week instead choosing to play 11 straight weeks rather than having to play an opponent the week before the Alabama game. This decision was perceived by some to be directed at Alabama's staunch approach towards moving the Iron Bowl to the weekend after Thanksgiving.
During the 2009 season the University of Alabama's Athletic Department began to complain to conference officials about the numerous amounts of teams that had open date before they played Alabama. This occurred four times in the 2009 season, six times in 2010. One of these occurrences in both years was the fact that Auburn took the week off before the Alabama game, which Auburn did primarily because of Alabama's insistence to move the date of the game to the week after Thanksgiving.
Auburn is now playing Samford the week before the Alabama game as opposed to having an open date. Having such an irrelevant game late in the season squeezed in between the Georgia and Alabama games, Amen corner, is perplexing. To make matters worse this game will be a cold homecoming game on the plains. The rational for such a change is baffling, but here are some of the possible scenarios.
The SEC office is starting to coordinate open date scheduling, and in turn has forced Auburn to have play an opponent the week before Alabama.
Coach Chizik might have just wanted to have his open date earlier in the year. This will be his third football season, and his input could have altered schedule this year when it would have been difficult to do in prior years.
Auburn has just relented to the fact that the Iron Bowl is going to be played after Thanksgiving, they might not like it, but there is nothing they can or want to do. Their desire to have the Iron Bowl the week before Thanksgiving might have changed over the years as well.
Either way, I've relented to the fact that the Iron Bowl is now the week after Thanksgiving. It disturbs me, sure, but bottom line in order for us to have this game the week before Thanksgiving and keep a 12 game regular season something has to give and those options aren't that great either. I do believe, however, that Auburn should throw its weight around a little more with the SEC office.  Playing an undesirable opponent for homecoming in late November is insane. Auburn and the SEC should have come up with a better option, maybe even consider pushing back the Georgia game a week. No matter what, there should never be a meaningless homecoming game in late November.
Amen…corner.
What are your thoughts/predictions about the schedule?