Spoiler alert: It's not a tumah…uh trap. By the way, I totally endorse this preview, or whatever you want to call it, whether Jack tells me to deal with it or not.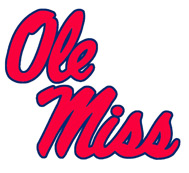 It's A Trap!
by JackTheRabbit

There's something on my mind, so for this week I'm going to depart from my typical previews and climb on top of my soapbox for a bit. Deal with it, Mr. Blogle.
Everyone in the college football news circuit keeps talking about trap games, especially since #1 has gone down the past three weeks. (Insert College Football Analyst's Name Here) keeps warning about Auburn's trip to Oxford this weekend. The Rebels are poised to upset the Tigers in their first visit away from the Plains in over two weeks.
This game isn't a trap. A trap is something you don't see coming. A trap is something that's meant to catch an unsuspecting victim off guard. There's no way Auburn is caught off guard by this game. Everyone has warned them of this game, and if the Tigers lose this game then it wasn't a trap. It will have been something this team saw coming and didn't prevent. Like camping on the railroad tracks, it would be just a negligent oversight.
Having said all of that, I think the Tigers make it out alive. Will it be close? Possibly, but I have a feeling Auburn will continue to play ball as they have all season and win this one fairly comfortably. Like Lutzenkirchen said this week about the #1 team losing the past few weeks, "It's on our mind just for the fact that we're not going to let it happen to us." Win or lose you can't say the Tigers didn't see this one coming.
My prediction: Auburn 28, Ole Miss 17