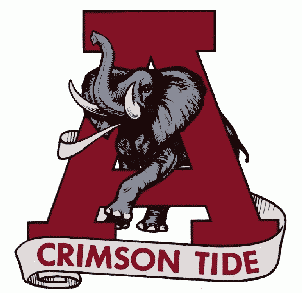 It seems awfully quiet on the Iron Bowl front this year. A few weeks back this one had a chance to be the SEC West Division Championship Game. Now it's just another Iron Bowl. I say that as if it means nothing, as if that's why it's quiet. That is not the case. It means a lot.
For Alabama, it may not make a difference in their quest for a spot in College Football Playoffs. They probably already have that wrapped up in some capacity. But a loss may knock them out of the top spot, meaning they would probably have to go to the Fiesta Bowl in Arizona instead of driving 2.5 hours to Atlanta for the Peach Bowl.
Also, it's the Iron Bowl. It's a big deal.
For Auburn, it likely means a spot in the Sugar Bowl. They could still get there if a few other things happen, but this win puts them squarely in the 2nd best postseason possibility for an SEC team. Is that something to hang a banner for? No. But given the Tigers were picked to finish 6th in the West, and given they started the season 1-2, that's something to be proud of.
Also, it's the Iron Bowl. It's a big deal.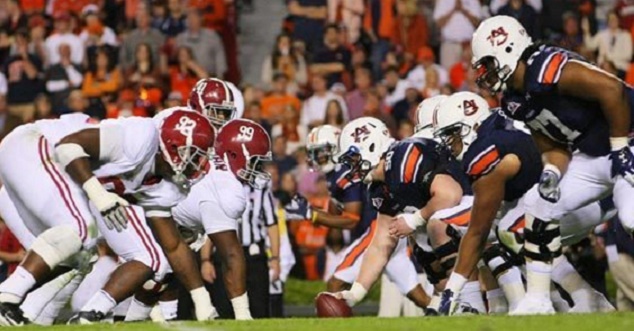 Alabama has beaten a few names this year. They beat a USC by 46 in the first game of the season. The USC that is now Top 15 is not that USC. They switched quarterbacks and it all went uphill. Also, the Pac-12 is not good.
They won a big game against Ole Miss by four points. It was big because Ole Miss hadn't lost 6 games yet or lost by 21 to Vanderbilt yet, but now they have. Not such a big win.
They won a huge game over their biggest rival Tennessee on the 3rd Saturday of October. The Volunteers were so good they lost to South Carolina two weeks later and weren't able to win the worst SEC East I've ever seen. Not so big.
They beat Texas A&M the next week, but the Aggies had already begun their 2nd half slide. That same Texas A&M needed OT to beat the Volunteers. That says enough.
Lastly, they beat LSU 10-0. The 10 points scored by the Alabama offense were the 2nd lowest point total scored on LSU all season. Impressive.
So, what I'm saying is Alabama may be good, but are these big wins that big? Do we really know how they good they are?
Auburn, well, an Auburn that doesn't exist anymore lost by six to Clemson, the current #4 team in the playoff rankings, and I think everyone today would admit that the healthy version of Auburn that won 6 games in a row would beat that Clemson team by 10+ points.
Auburn, the one that doesn't exist, lost to Texas A&M early in the season. That was the Texas A&M that rose to #4 in the nation before they began their aforementioned second half slide. I think everyone today would admit that the healthy version of Auburn that won 6 games in a row would beat today's Texas A&M team 28+ points.
Since then, Auburn beat LSU 18-13, Arkansas by 53, and Ole Miss by 11. That's a bigger margin of victory and/or more points scored than the three biggest similar opponents as the Tide.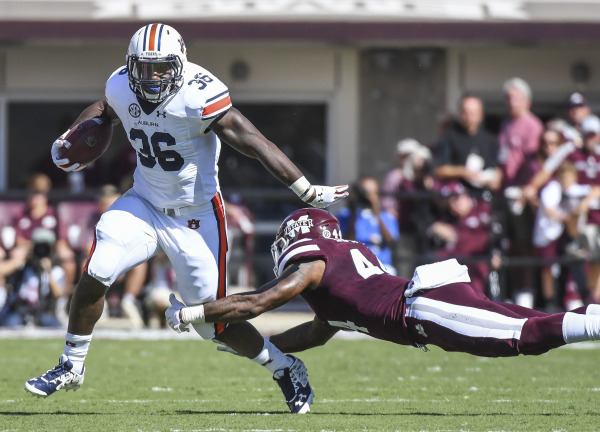 Now, things changed a little when Kamryn Pettway went out and Sean White hurt his shoulder. Obviously, the offense hasn't been as good. But Jeremy Johnson at least showed the ability to run the offense last week (if called upon) in a 55-0 win and Kamryn Pettway is expected to play. That's not to say Sean White won't be back, but the return of Pettway should at least bring the biggest piece back from the team that did nothing at Georgia.
It was said all around that the Auburn from a month ago would give Alabama their biggest test of the season. Now, most of that Auburn team that was running through 6 straight should be back. That sentiment should return, regardless of the dashing of hope the Georgia game put in anybody.
Obviously, this is Auburn's biggest test of the season, too, but if Auburn can get back what they had, it will be much easier than without.
I mentioned that the Iron Bowl rivalry had been quiet this week. Here's why: even the most negative Auburn fans, the ones that wanted to jump out a window after the Georgia game, know that if Auburn gets back to the lineup they had a month ago, that they have a real shot. And those are the types of Auburn fans that won't voice that. Auburn fans are humble. They don't voice their hopes and dreams like the other side.
But wait, the other side is pretty quiet, too. Why is that? It's because they know that Alabama hasn't played a defensive line like this. They know that Auburn has the top rusher in the league and he's returning. They know that if Sean White comes back somewhat healthy, he should be accurate enough to get the ball down field against a suspect Alabama secondary.
They also know that every Iron Bowl that has included Gus Malzahn has ended in a loss or a close win. It's almost like Malzahn and staff holds certain plays all year to release in this game. Why? Because even if either team is out of it, it's the biggest game of the year.
It's the Iron Bowl. It's different. It's the best. It just means more.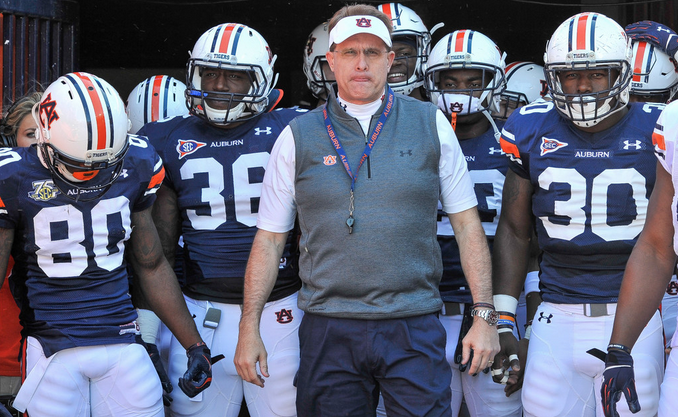 Auburn will use wrinkles upon wrinkles in the first half to get a lead that will shock the patrons at Bryant-Denny Stadium. The defensive line will do enough to keep Jalen's legs in check and his inaccuracy down the field will continue.
The Tide will stage a comeback in the 4th quarter, but on 3rd and 12, Sean White will find Tony Stevens across the middle to setup a 54-yard game-winning field goal by Daniel Carlson.
Based on my ESP and the dreams I've had the last few weeks, this prediction is wrong, but only because I'm picking a close Auburn win. But like Auburn fans, I'm humble, and I'll keep that quiet.
Auburn 27, Alabama 24