**UPDATE** Dyer picks Auburn (ESPN notes). This is huge. More details soon.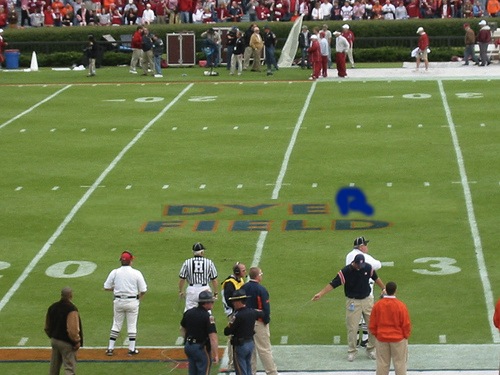 And about the picture. I know Dyer hasn't played a down, and I love Pat Dye with every inch of my being, but I just couldn't let this one go.
I'll be following the press conference this morning, and as soon as I find link to video I will post it. Check back for news on his announcement which should be happening around 9:30am CST.
How about this…let's get some chatter going down there in the comments about Michael Dyer, his commitment, and whatever else.
Other stories about the man: GoVolsExtra, WHNT-TV, ESPN.