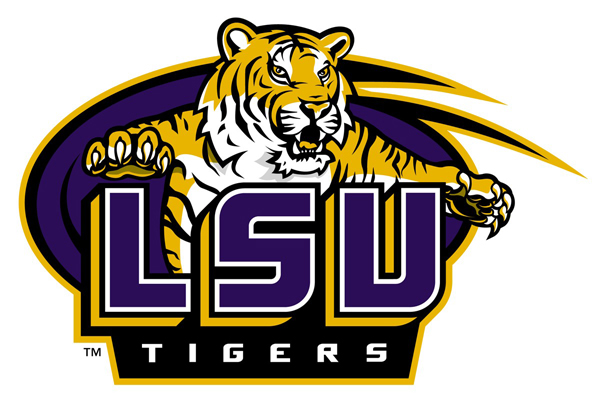 The Tigers and the Tigers are both coming off losses to teams that they both feel they should have beaten. Both teams are struggling on offense and are full of questions.
Question of the game…Which Auburn offense will show up? If the offense of the last two weeks rears its ugly head, it could be a tough day for the Good Tigers. If we see the offense that lit up the scoreboard during the first five games of the season, Auburn could have a nice trip to the Rouge.
Statistical stuff…The Purple Tigers are ranked dead last in the SEC in offense. Our Tigers are ranked near the bottom of the SEC in defense. Something's gotta give.
What have you done for me lately?…Even though they haven't moved the ball much this season, LSU's rushing offense has started to show up in their last few games. A week ago, for 54 minutes, Auburn's defense held Kentucky's rushing attack pretty much under wraps. You might not think so, but the stats say otherwise. In fact, Kentucky didn't surpass 200 total yards until the 4th quarter. My point: Auburn's defense has started to show up as well.
Oh, there it is…As I said in my predictions this week, LSU hasn't been good on offense all year. Auburn was stellar early in the season and has been in a slump the last two games. It's easier to find something you lost than to find something you haven't been able to discover yet.
Not your daddy's defense…I've already told you where Auburn's defense ranks, but what about LSU? They are currently ranked 35th in the nation. Semi-impressive, but not near what we are accustomed to. The less-than-outstanding defenses should give the struggling offenses a chance to find their way.
Fun on the Bayou…The Good Tigers don't like this losing feeling, and no matter how bad either team is playing, this game is always close. If Auburn can play at least one iota better than they have on offense recently, they should be able to finally steal one away from the Hat in Baton Rouge. If they can score like they did earlier this year, and frustrate the LSU offense early, Auburn could win in a blowout, and have lots of fun on the bayou.

Mobile readers view it here.