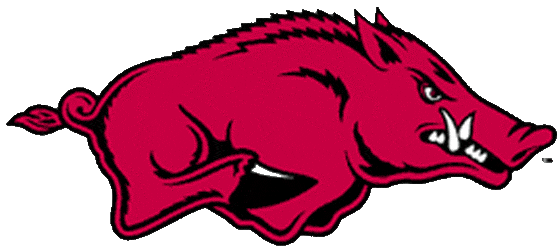 If you haven't heard, most people expect lots of yards and lots of points in the Western Division match-up between the 'Hawgs and the Tigers. Well I disagree completely. I expect a defensive battle, something like 7-3, if that much. Pssshhh…shawty you know I'm just playin'.
This game will feature two of the league's hottest offenses, two of the top passers, and two defenses that aren't where they would like to be. It should be a battle of strength on weakness on both sides of the ball. The difference is that Auburn's strengths and weaknesses are both stronger than the Razorbacks'.
If we want to talk stats, Auburn is averaging 513 yards of offense a game. Arkansas is averaging 441 yards. Auburn is averaging 41.4 points a game to Arkansas's 35.8 (someone tell me how you score .4 or .8 points). These numbers are relatively close, but the upside for Auburn is that they are completely balanced in terms of rushing to passing yardage. Arkansas is completely one-sided, a one trick hog.
In four games, Arkansas has a total 447 yards rushing. Auburn amassed that total in five quarters. However, as we all know, Petrino likes to throw the ball, and his quarterback, Ryan Mallett, can do just that. Arkansas ranks first in the SEC in passing yards, averaging a little over 370 yards, 50 yards ahead of the Tigers.
Auburn's defense is 9th in league, Arkansas is dead last. The 'Backs gave up 51 points to Georgia's abysmal offense, and has just been bad all year, and actually since Petrino took over. I guess he's just going to load up on one side of the ball and hope they can outscore the other team. Auburn's defense isn't as good as we would hope, but they won't give up as many points as Arkansas.
Ok enough stats, in short, Auburn runs way better than Arkansas, scores more, gets more yards, and is second in passing behind the Razorbacks. They also play better defense.
The main issue, as in most SEC games, is that Auburn is playing on the road at 11am. The early start usually helps the away team because the crowd hasn't had a chance to get really lit, but we'll see how Cheez's Tigers handle the early start. So far, a slow start hasn't hurt them yet, but let's just hope for my living room's sake that we come out firing. I have no doubt that Chizik will have them ready.
The only thing that scares me besides not being at the game so the players can hear me yell, is that Arkansas has always given Auburn fits. In 2004, Auburn's undefeated season, Houston Nutt's Razorbacks were highly overmatched, but scored more points on the Tigers than any other team on the schedule. Under Tuberville, Auburn just never seemed to be able to put them away. Maybe he was just helping out his home state's school. I'm kidding.
That being said, it's amazing to me that the Tigers have won the last three in Fayetteville. In fact, the away team has won six of the last seven. If the Tigers can get off to a quick start, keep the sleepy fans quiet the whole game, and score more points than Razorbacks (because they will score some points), Auburn will return home with a 6-0 start. I expected that. What about you?