It's down to four. In round three, with 70% of the vote, Cam knocked out former Madden cover selection and current Arizona Cardinal, Larry Fitzgerald, to move on to the Final Four of the Madden 2013 Cover Bracket. Cam's next match-up will be SEC vs. SEC as he takes on former Ole Mississippian Patrick Willis.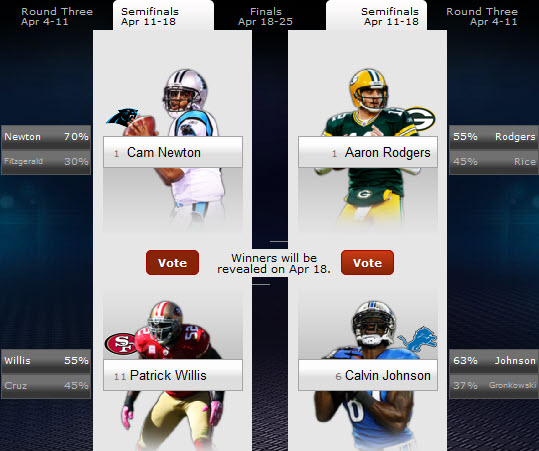 Willis has squeaked by in each of his previous match-ups, but he is a fan favorite, so if you want to let Cam prove that he can beat the Madden Curse, it would be best if you voted this time.
Voting for this round lasts until the morning of April 18, when we will likely, hopefully, hear that Cam has moved on to the finals to take on, by my best guess, Aaron Rodgers. Then it will be on like neckbone, sucka. Vote.