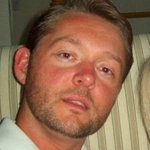 Acey Roberts (@Aceyrob) is an Ole Miss engineering grad, the former host of Hotty Toddy Hotline radio show, and writer for Rebel Nation Magazine. Acey loves BBQ and female fitness instructors, hates commas and LSU. This is like his millionth time on the Other Sideline series.I guess we'll have him back.

1. What is an Ole Miss fan's first thought of Auburn football right now?
Immediate thought? "Those yellow-wood chickens are coming home to roost Bobby Boy!" I don't know if that makes sense, but wow you guys really pissed off Harsin. Not that he could recruit anyway, but wow this team is depleted of talent, more than I realized. I don't see an edge rusher or a big time wide out on this team and in the portal ERA, maybe we should be blaming Freeze more than Harsin.
I fully expected Freeze to use his smoke and mirror offense and get to 6-7 wins. But even Freeze seems to be at a loss of what to do right now.
2. What's the vibe like in Oxford with the Rebels sitting at 5-1?
Obviously, Ole Miss fans are happy with 5-1. Lane is in his longest tenured position and seems to be improving every year. Next year is the national championship season, so 10-11 wins this year is quite nice to see. But seriously, I think fans are proudest to see a OM team come back and win games late. Coming back from a 9-point deficit to LSU and a fourth quarter drive against one of our nemesis, Arkansas, is something that just doesn't happen typically at Ole Miss.
If they can get to 10 wins, that would be two 10 win seasons in the last three; and OM has never won 10 games in the regular season before Lane Kiffin. So you know, kind of a big deal.
3. Is Auburn-Ole Miss a rivalry? Will you care when they don't play next season?
I don't know what you call this toxic relationship. Auburn just beats us every year. No matter how good or how bad either team is at the time. It doesn't really seem to upset OM players, and the Auburn fans are nice about it, so I don't know what you call this. But yes! no, I won't miss you guys.
4. Name two unheralded Rebels that Auburns should keep their eye on.
As bad as I will talk about the OM defense, they do get in the back field a lot. DE Jared Ivy has 4.5 tackles for loss, freshman Suntarine Perkins has 3.5 sacks so far and as a team the OM defense is in the top 5 in the conference in those categories. Offensively, we need freshman wide receiver Ayden Williams to take over for an injured Jordan Watkins and help stretch the Auburn secondary. Williams averages 22 yards per catch in limited opportunities.
5. Name the two Auburn Tigers that scare you the most.
You have to expect Robby Ashford to have a good game at some point. The OM defense plays a ridiculous prevent defense from the first snap so being an elite passer is not required. If you can get any production at all from the QB position, Jarquez Hunter can have a big day as he showed some real flashes in this game last year.
6. Where will each team have an advantage over the other?
Ole Miss will likely follow the LSU gameplan and try to wear down the Auburn defense with tempo. Auburn will have to execute much better this week on offense and try to keep their defense on the sidelines.
7. Which matchup will win the game?
Looking at the results so far, I have to say Ole Miss has the talent advantage between these two offenses. Not to say Auburn can't find another gear this week at home and give OM hell, like normal.
8. What's your score prediction/analysis of this game?
Ole Miss is coming off a bye week which can be really good or really bad. Typically, I would be wary of the off week but Ole Miss really needed it. Jaxson Dart and Quinshon Judkins have both been banged up this year and need an extra week to heal up and get ready for the back half of the season.
I think Ole Miss will pull away in the second half after knocking off some rust. 38-24 Rebels.
9. Where will Auburn and Ole Miss end up this season?
Auburn is about to play the second best team in the SEC, didn't you hear?? 11-1 baby! Going to knock Georgia down a peg. Auburn should get to 6 wins this year. A lot will depend on the Arkansas and MS State games. It appears Will Rogers will be out for the Auburn-MSU game, so that could work in your favor.
10. You do realize that Ole Miss is 11-35 all-time against Auburn, right?
Right?! Ole Miss fans are gluttons for punishment. Bring it on!