WHERE TO WATCH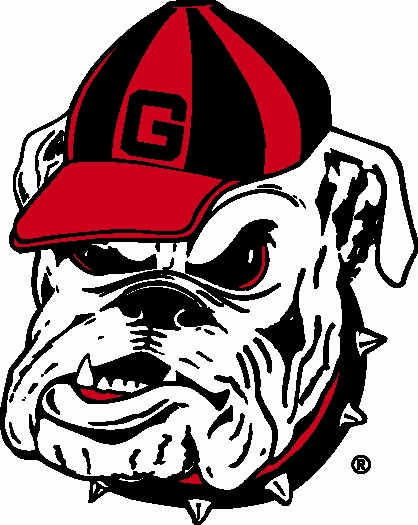 Kickoff – 2:30 PM, September 30, 2023
Watch – CBS
Listen – Auburn Website
Gamecast – ESPN
TEAM HISTORY
The University of Georgia Bulldogs football team has been around for a long time. 1892 was their first season. They aren't located in Atlanta,  but rather in Athens which is basically a suburb of Atlanta. Their first unofficial mascot was a goat, but after losing to Auburn they cooked and ate the goat.
Hugh says he doesn't want to talk about hating a rival, but what Mr. Freeze doesn't understand is that they're the worst fans in the SEC.
UGA fans believe it's okay for a grown adult to bark like a dog at anyone and everything. Seriously, this is not normal behavior.
Georgia fans, man…. pic.twitter.com/PJyulnPAkE

— Unnecessary Roughness (@UnnecRoughness) September 23, 2023
They're one of the winningest programs in college football in the 21st century boasting a record of 106-28. If we use the University of Alabama arithmetic, UGA has won 8 national championships, but the University of Georgia officially only acknowledges 4 national titles.
SERIES HISTORY
This game is known as the Deep South's Oldest Rivalry, which is for some reason older than the South's Oldest Rivalry (UVA vs. UNC) but we've decided to call it the Deep South's Oldest Rivalry. I don't understand this and you probably don't either.
The history between these two schools runs deep. UGA's greatest coach played at Auburn and Auburn's greatest coach played at UGA. The series between the two was neck-and-neck for a long time, but as of recently UGA has pulled away and owns the most victories in the series (62-56-8).
Auburn's first victory in college football came against UGA 10-0 in 1892.
WHAT TO WATCH
UGH…
Watch and see if Auburn does anything new or novel with the quarterback situation. Does Ashford get the start, or will Hugh try and give Thorne the time to get something?
Will Hugh feed the run game until UGA's blue-chip defense stacks the box and forces us to throw? Frankly, during the Cal and aTm games, it seemed as though the running game was functional until the carriers inexplicably coughed up the rock, or we just decided to go to the air BECAUSE…[begins sobbing loudly]… IT'S WORKED SO WELL ALL SEASON LONG
PREDICTION
I really don't want to do this part.
Do I have to?
As much as it pains me to write this I have to be real. Jordan-Hare is one of the hardest places to play in college football. The stellar kick-off environment will spark the run game and we will score points. It will be a close game going into the 4th quarter, but late in the game, their defense will score as much or more than their offense. The actual game will be a lot closer than the final score indicates.
Auburn – 17, UGA – 31