Pat Dye Field began the process of getting its face on for the Arkansas Razorbacks today. The whites and the blues have been painted and the oranges will come tomorrow.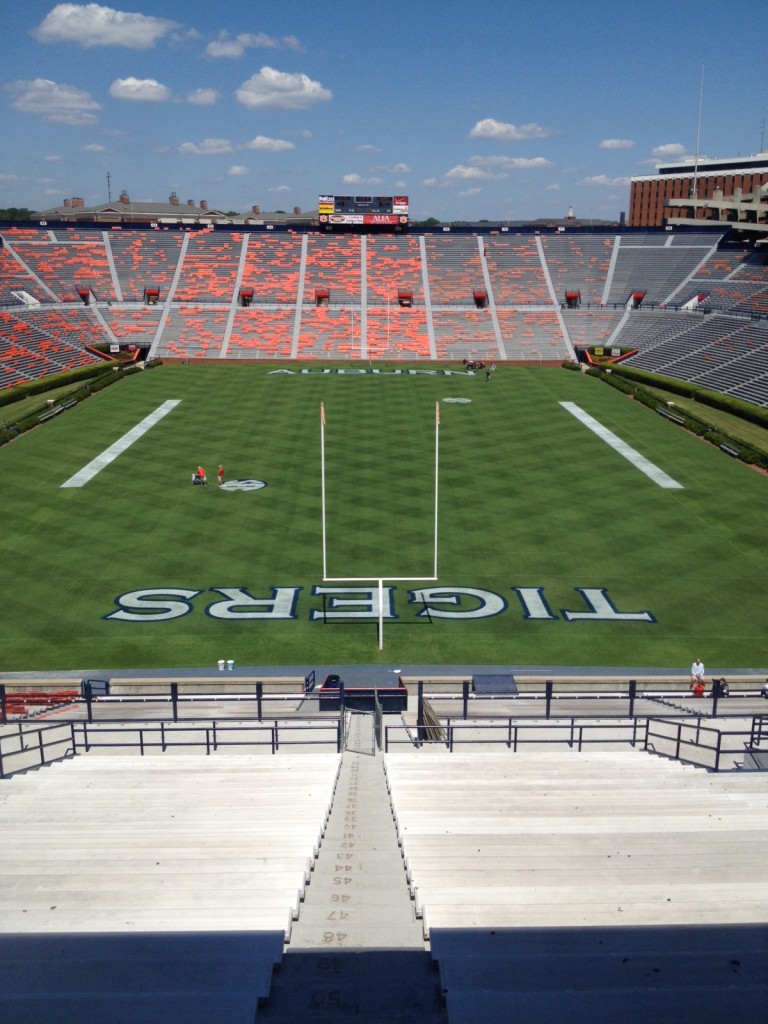 I had no idea that they did the major designs before the stripes were down, but dang that grass looks good, doesn't it?
Pictures via @JarrodLitton.