After one drive in the UMass game, Auburn's defense was the major question. They shored it up and finished the game out pretty strong, but there were still questions. Would they be able to lock down when the competition got tougher?
After the UMass game, the offense wasn't a question at all. Everybody was very pleasantly surprised, even the life-haters. It looked like Hugh Freeze had everything rolling on his side of the ball.
To recap: after one week, Auburn's offense was on track, and Auburn's defense got back on track against an inferior opponent, but would it last?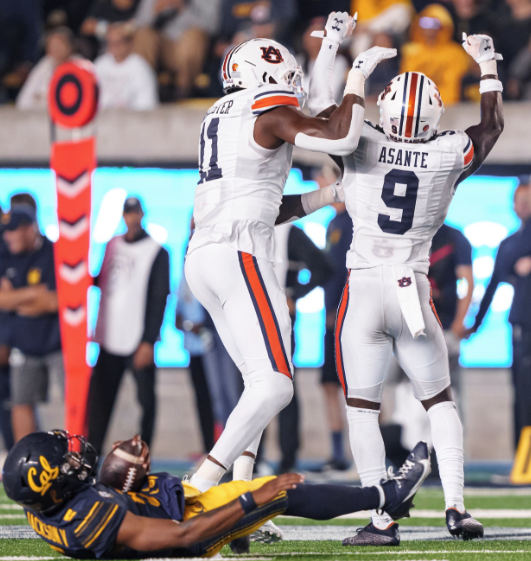 Fast forward a week, and it's completely flipped. In fact, the offensive questions are seemingly more dire than the defense's ever were.
But, being the ultimate optimist that I am, I see the situation as both sides of the ball having played at least one really good game. The offense pulled the defense along until they got it under control in week 1, and the defense did everything they could in week 2 to keep the scoring low and allow the offense to put a winning drive together.
It's been proven that both sides have it in them. Technically, the defense has had one bad drive all season, and it was the first one. The offense clicked on all cylinders at a time and in all honesty, minus the reviewed out-of-nowhere fumbles and weird interceptions, they would've likely scored at least two more touchdowns last week. The dumb of the trip out West has been documented, so we can probably chalk most of that struggle up to that.
Now they have Samford, who gave up 30 points to Western Carolina last weekend. It's homecoming. It's a night game. It's the perfect situation to right all the wrongs of the week before.
They will be facing the smallest, slowest defense they have faced so far this season. Samford is particularly bad at defending the pass. What have we not seen a huge bit of this season? The passing game. It's time to unleash.
Due to not wanting to show off the playbook, and that weird 1st play in Cal that definitely affected his psyche, we have not seen Thorne really get a chance to let the ball loose. Yes, again, it's Samford, so do you want to open the playbook with a trip to Texas A&M looming?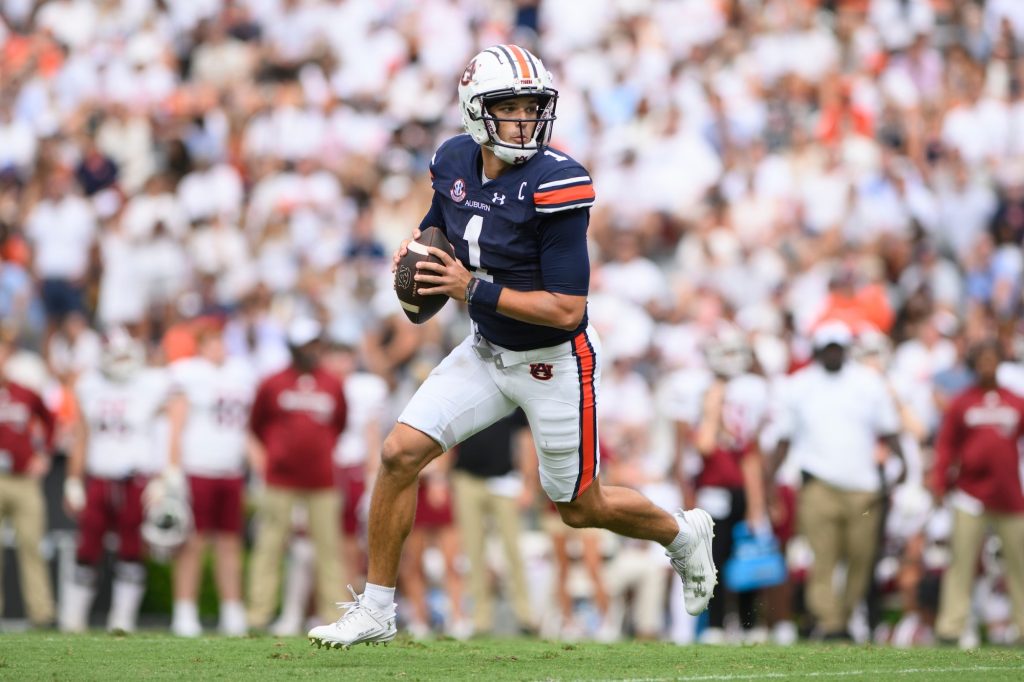 I think you do. We need to see what works. We need to see that it can be done. We need to give Texas A&M something to look at so you can do something else the next week.
On the other hand, we need to see Jarquez be Jarquez. We saw some flashes last week, but the fumble and just altogether disjointedness never really let him get fully rolling.
So feed Jarquez then throw it deep.
On the defensive side of the ball, let Asante eat. Their QB is supposedly good. The guy from Samford Scoop said he's the best Auburn has faced so far and he's better than every quarterback on the Auburn roster. I'm gonna need to see some proof of that.
Auburn will come out fast. They'll score a lot of points. They'll shut this quarterback down. They'll show some flare. They'll have a fun 4th quarter light show.
Thorne throws 3. Jarquez scores 2. Robby scores 1. The defense gets a least 1.
Auburn 56, Samford 7