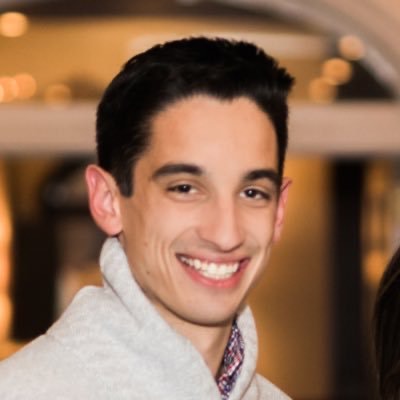 Grant Gardner graduated from Samford in 2019 and is based in Birmingham, AL. You can follow him on Twitter at Samford Scoop, which he started in 2020, and also now hear him on The State of the Bulldogs Podcast on Spotify and Apple Podcasts. He's nice. I suspect he's actually an Auburn fan.


1. What's the first thing a Samford fan thinks of when Auburn football comes to mind?
The first thing when at least I think of Auburn football, is the great and passionate fanbase that Auburn has. I was at the Texas A&M game last year and just to see a sold out crowd on a very cold night, with an interim head coach, was an awesome experience.
Also Auburn, very much unlike that other SEC school in the state, actually schedules other in-state teams. That other school hasn't played an in-state school since they played us in 1944 when Samford was then known at Howard College.
2. What's the vibe like in Homewood after the loss to Western Carolina?
I think the Samford fan base is in a state of shock really due in large part to the offense only scoring 7 points last weekend. Regardless of how we've seen the defense play during Chris Hatcher's tenure, the offense was always there to pick up the slack and just about put up enough points to win each time out. So much so that 7 points is the lowest that Samford has scored in a Southern Conference game since 2010.
Samford also didn't lose an FCS game in the regular season last year and to lose their first one in 2023, was definitely unexpected. They still have everything they want right in front of them, I'm not willing to change my opinion about what I think this team can become so early in the season even with an early setback.
3. Name two Bulldogs that Auburn fans should look out for and why?
I'll go with one on offense and one on defense. It all starts with Samford QB Michael Hiers. Hiers is the Preseason SoCon Offensive Player of the Year (he won the award last year) as he's coming off of a 2022 season with 36 passing TDs and only 4 INTs. He can make every throw and is extremely accurate, who completed 77% of his passes last year. He is the unquestioned leader of this Samford football team.
Going to the defense, look for #32 LB Noah Martin. Martin was the team's leading tackler last season and leads the team in 2023, with 21 tackles and 4 TFLs through 2 games this season. In a game where I think Auburn can run the ball at will, he's going to have to be all over the field to keep this thing close.
4. Which two Auburn Tigers worry you the most?
Two Tigers that worry me the most are Eugene Asante and Robby Ashford. Watching the Cal game last weekend, it felt like Asante made every tackle and was the best player on the field. Samford is going to have to find a way to limit his impact on this game.
I couldn't decide which other player to go with, but I'll go with Red Zone Robby. Just with his ability to run the ball and to use his speed in a variety of ways scares me against this Samford rush defense.
5. Where does Samford have an advantage in this game?
Samford has the advantage at QB. Michael Hiers is the best QB that Auburn has faced at this point in the season and he will be the best QB on the field come Saturday night. I'm sure Thorne will play well, but Hiers is still the better player. The Auburn secondary has not been tested yet this season through the air as much as Samford will throw it around.
6. Where will Auburn excel most against Samford?
Auburn should excel most in running the football. Samford's open field tackling was a major issue last week in which Western Carolina ran for almost 300 yards. I do not think that is something that gets fixed very easily, especially coming into this game when Auburn has the ability to gain yards in bunches. That is my biggest concern leading up to Saturday.
7. Who are your two favorite Auburn Tigers of all time and why?
I'd say my favorite Auburn Tigers were Cam Newton and Nick Marshall. Cam just because of the way he played and how he carried that Auburn team to the national title. Marshall because of how explosive he was and it was awesome to watch him take down Georgia and Alabama in consecutive weeks in 2013.
8. What is your score prediction/analysis for this game?
I'll say Auburn 42-14. I think Samford will be able to move the ball but may have trouble finishing off drives just like last weekend. Auburn will be able to do whatever they want on the ground against this Samford rush defense. I haven't seen a point spread yet but I think Samford can cover it just like they did against Georgia last year even though they didn't score a point in that one (Even TCU only scored 7 points in the national title game).
9. Where will Auburn and Samford end up this year?
I believe that Auburn can get to 8-4, 7-5 is more likely, even with that tough schedule and with challenging road games, as is life in the SEC. Regardless of how they played last week, Samford should be back in the FCS Playoffs. The offense will get back to their scoring ways as they have too much talent on that side of the ball to not average 30 plus points per game just like they did last year. Should they drop another game, two losses in the FCS does not end any chance for a playoff berth like it does in the FBS.
10. What do you think about Hugh Freeze?
Hugh Freeze is a great offensive mind and I think that's exactly what Auburn needed. We all know the off-the-field history but this is his second chance and he better not waste it. He's a proven winner in the SEC and you can see he's on the right path with the way that Auburn has recruited thus far in this cycle. I know with the SEC expanding it's only going to get tougher but Freeze has shown, right now, that he can still recruit at a high level.