For the first time since 2013 (2014 if we're being completely accurate), Auburn travels to California to play a football game. You'll remember that trip ended with a last minute loss to Heisman Trophy winner Jameis Winston and the Florida State Seminoles in the National Championship Game. The time before that was 2002, when future Heisman Trophy winner Carson Palmer drove the field and led the USC Trojans to a last minute victory.
Both games occurred in historic venues. Both games were against Heisman Trophy winners. Both games were heartbreaking losses.
The only thing historic about the stadium where Cal plays football is that it has Memorial in the name. There are definitely no Heisman winners on their team. And unless the game ends on a last minute Prayer at Memorial Stadium, there is likely no possibility for anything that's heartbreaking.
Auburn has a new coach. Auburn is traveling across the country to play in a place no Auburn team has ever played. Auburn is playing at 9:30 Central time. All the outside stuff is against them.
The situation has been created for PAC-12 After Dark and the world is ready to see the SEC fall. Most will be asleep by halftime, but they are ready for oh, so much fun.
Cal's running back, who is apparently the only good player on the team, says he sees Auburn's name on film, but it doesn't look like Auburn in ability and skill. Is anybody else taking that as a slight compliment that Auburn's name means something to a school in Cal? I thought everything was terrible and we are an embarrassment? Oh sorry, I've been listening to life-haters for too long.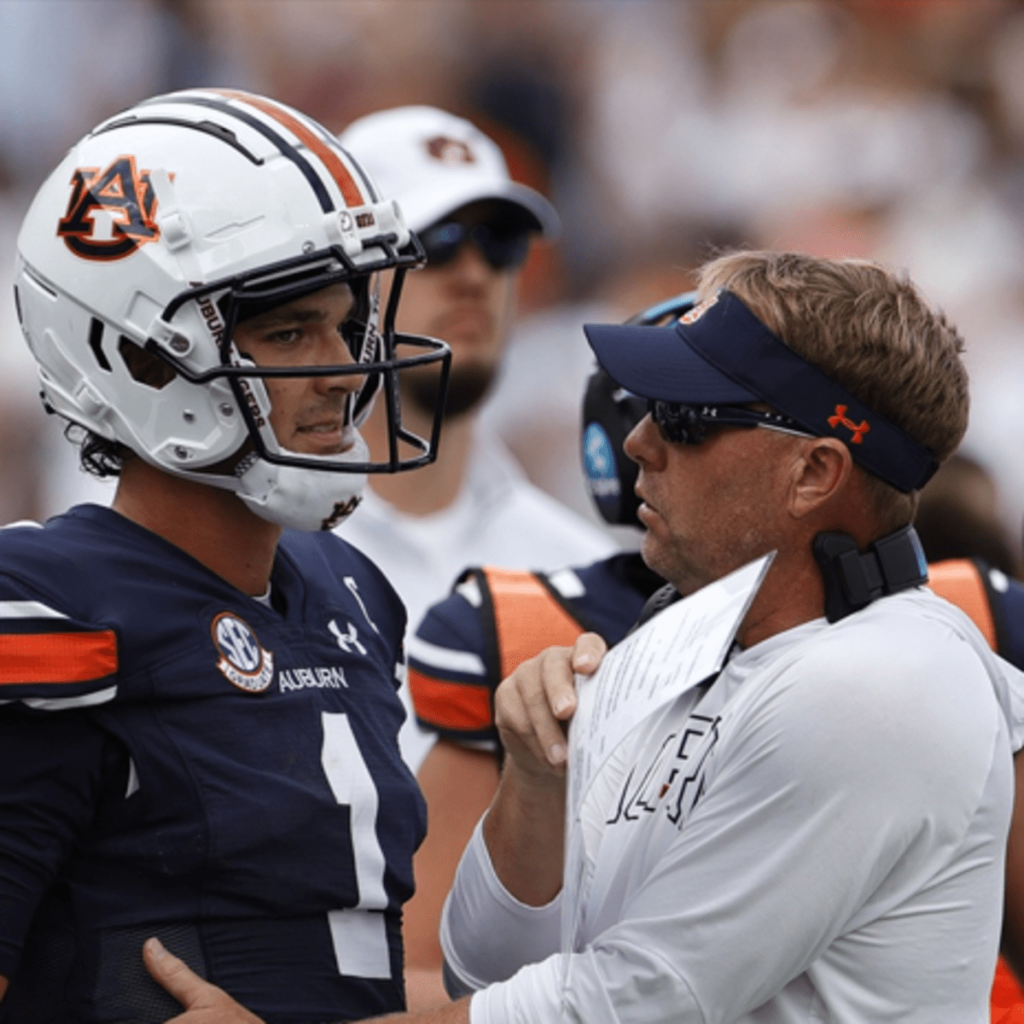 Then there's the story about how Cal's quarterback and Payton Thorne are apparently best friends. A) that's very coincidental and proof we are living in a simulation. B) Supposedly Payton sent him a text and dude ignored it because it's game week. I mean I agree, but if you're telling people that, you ain't real. I mean, wow you're so mean.
All I've heard this week is how Auburn thinks it will be a challenge, when in any normal year it wouldn't be a challenge. And all I've heard is how Cal thinks Auburn sucks and they are going to easily take down the big bad SEC. I mean, that would bother me if your name wasn't Cal and your stadium wasn't going to be at least 40% Auburn fans.
But doesn't it feel like Auburn is all about business and Cal is all about running that mouth? What usually happens in those situations, especially when the team that's all about business has the overall talent advantage by a wide margin?
When you think about it, Auburn is going to a Vanderbilt atmosphere with a team that is about Missouri's level, but you're playing it on the West Coast, right? Literally the only thing to worry about should be the outside stuff.
The late start. The stupid. The little kid playing their Super Bowl. All that stuff that infuriates you, like a gnat that attacks you at the picnic. But what do you do with gnats that talk smack? You smack back.
Whether Jarquez Hunter plays or not, the running back room is full of able bodies. Three of them have already scored a touchdown this season. Cal's lone positive is their one running back, who ran his mouth, and now has an SEC defense, out of alignment or not, that knows what number he wears.
Let their quarterback ignore a text, throw three picks, then look at Payton across the field after he's thrown his third touchdown, and want some bro sympathy. He tried to help. He tried to offer encouragement and wish you a good game. But you didn't need it because you play for… Cal?
Auburn will rush for three touchdowns (at least one from Robby). Thorne will throw for three touchdowns. The defense will cause four turnovers. The world wakes up on Sunday to see that Auburn won big.
Auburn 42, Cal 17