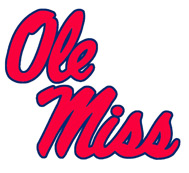 WHERE TO WATCH
Kickoff – 8:00 PM CST, January 10, 2023
Watch – ESPNU
Listen – Auburn Website
Gamecast – ESPN
Auburn travels to Oxford, Mississippi on the eve of the spring semester starting this season under 4th year head coach Kermit Davis. Not the best start to the season for the Rebels, but they are at home and should not be overlooked. Especially with Auburn's history in their arena. The Rebels have appeared in 9 NCAA Tournaments with their farthest run coming in 2001. Making it all the way to the Sweet Sixteen. 
SERIES HISTORY          
Auburn holds a decently sized lead in this series. Leading the series 78-62, Auburn has had a history of close games on the road in Oxford. The Great War Blogle says it is because the cameras are so high it makes us look like ants. I believe it is them using their great rebel bear shark spirit to curse us. Whichever is true, Auburn will need to be on its top game tonight.  
WHAT TO WATCH        
Auburn showed out against a highly ranked Arkansas at home last game. Whether that is the team figuring out how this team needs to play or the crowd infusing them with power I have no clue. Regardless, Broome hitting his stride, and Flannigan looking to finally finding how he needs to play is a sigh of relief. This is a good place to grow for this team, they can beat the ranked teams, and have the talent. Ole Miss doesn't really do anything exceptionally well whether they are on the road or at home. Watch out for Auburn's guards, let's see if they can put together multiple good games in a row.  
PREDICTION          
I have spent a good amount of time today trying to picture Auburn not winning this game. Unless the team just has a complete meltdown and cannot do anything well, they should win tonight. Ole Miss is not a good team, nor should we hang around in this game for too long. I expect Auburn to control the game most, if not all the game. They will cover this little spread too.  
Auburn 71, Ole Miss 59