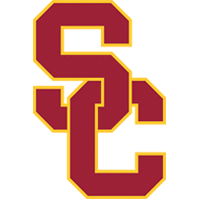 WHERE TO WATCH
Kickoff – 4:30 PM CST, December 18, 2022
Watch – ESPN
Listen – Auburn Website
Gamecast – ESPN
The University of Southern California Trojans is one of the biggest brands in college sports. Traveling there will be a unique experience for Auburn since most away games are not across the country. They will also have Washington next week. The Trojans are in their 9th season with head coach Andy Enfield. Not only having success under Enfield, but the Trojans have also gone to the NCAA Tournament 20 times including 7 Round of 32 appearances, 5 Sweet Sixteen appearances, 4 Elite Eight appearances and 2 Final Four appearances. 
SERIES HISTORY     
For the first time this season Auburn has a losing record vs a team overall. Auburn is 0-2 versus USC, falling to them 66-73 in 1972 and 74-85 in 1977. So, no matches during the modern era of Auburn basketball. Coach Bruce Pearl will look to snag the first victory in the series. 
WHAT TO WATCH   
Coming off a harder than expected matchup versus the Georgia State Panthers. Auburn will look to have a strong bounce back on the road. Auburn is going into the game with a question mark around Wendell Green who will be a game-time decision. On the other hand, the Tigers might have found some offense in freshman Tre Donaldson who last game showed some explosiveness shooting the ball. Fortunately, they may have some time as this is a USC team who much like Auburn has struggled to find offense. This means look out for a defensive battle today.  
PREDICTION     
Auburn's first true road game should be a tough defensive battle over in southern California. I believe Pearl will try to get Donaldson in the game more to ramp up the offensive pressure. Even so, this will be an ugly defensive battle that a lot of Auburn fans will get frustrated watching. Give me Auburn in a close one. 
Auburn 71, USC 69