Happy Friday. I hope you were able to watch Rod and Paula Bramblett's memorial service yesterday. They were bigger than sports and announcing – they were the epitome of what the Auburn family should look like. It will forever feel strange not hearing his voice. Now, let's catch up on all the interesting tidbits you need to know. Enjoy.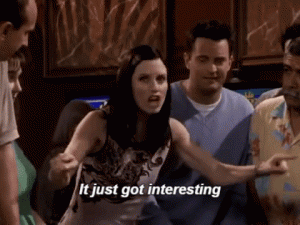 – If you missed yesterday's memorial for Rod and Paula Bramblett, read about all the tributes here. You can also see the video of Bruce Pearl's words. Also, this collection of letters got to me. In Andy Burcham's words – tell your loved ones you love them today, don't wait.
– Vegas is putting out lines for College Football games. See how they think Auburn will do in the biggest games this year. If you thinks those lines are bad, Auburn will get to prove Vegas wrong in primetime.
– Gus Malzahn finally addressed Malik Willis's transfer. He said exactly what you think he'd say.
– An Auburn freshman football player is already making waves. For an even deeper look into Spring football, watch the newest addition of "The Ride".
– Auburn's Athletic Director weighed in on the on-going amateurism debate happening right now in college sports. Do you think players should get paid?
– This ranking of the past decade's top CFB teams made me both happy and angry. Where do you think Auburn should be?
– Baseball is playing in the Georgia Tech regional this weekend. Here's a good breakdown of the competition. Follow along live with game one here.
– The bullpen has been up and down all season, they'll need to even things out to succeed.
– If all this Baseball talk has you curious about former Tigers in the Majors, you're in luck.
– See which former Basketball player won a prestigious award this week.
– Speaking of Basketball, the Tigers learned their home and away opponents yesterday. Tennessee is already taking note.
– Bruce is already making new Alabama head coach Nate Oats's life more difficult.
– The deadline to withdraw from the NBA Draft has come and gone. See who Auburn is recruiting to replace its former stars.
– The future is looking bright for Softball.
Let me know if I missed anything in the comments below.