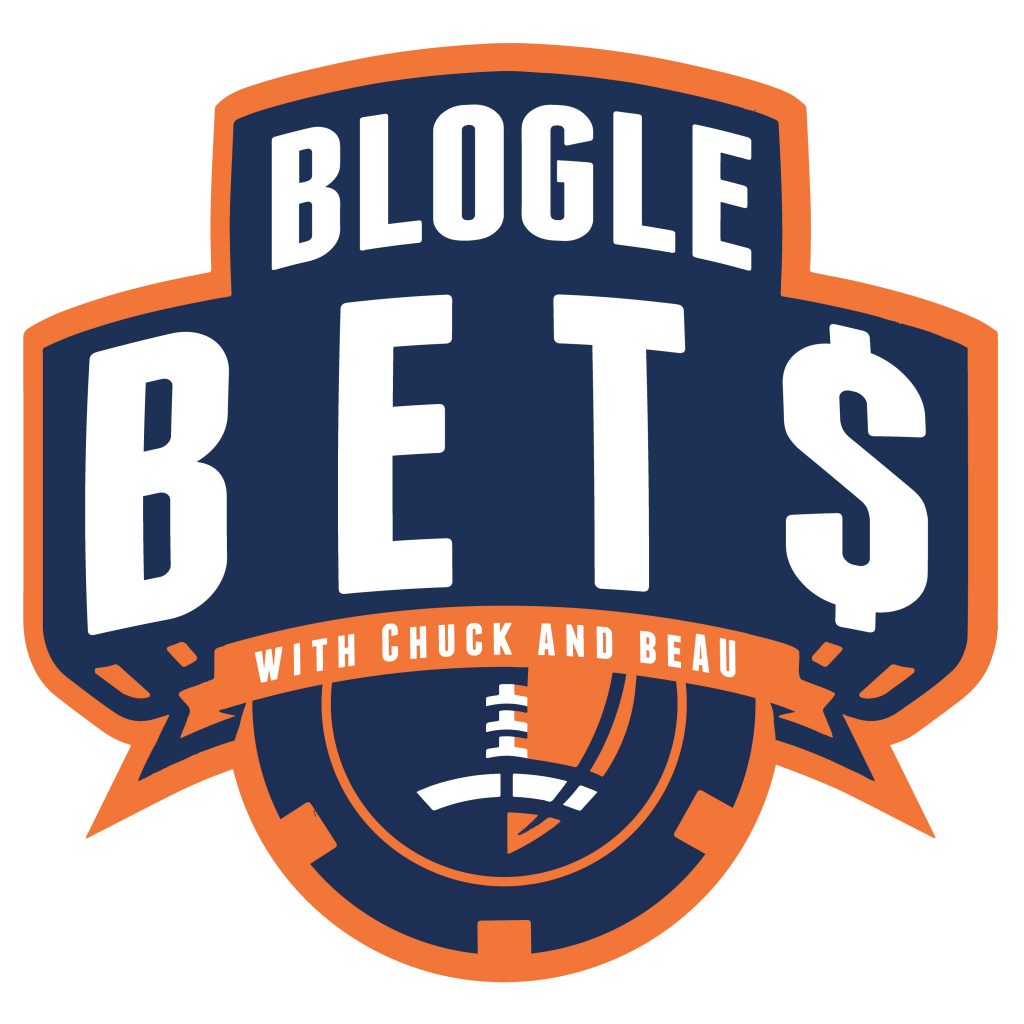 We're at the finish line, ladies and gentlemen. It's turkey week. Rivalry week. This is the week you can throw your notes, stats, and algorithms out the window. The one week where pure emotion and old school football really come into play. Bring your own guts as some may say.
@Chuck and I just bring our own bourbon and call it another week. The only difference is we get to eat leftover turkey while counting our money instead of filet mignon and lobster.
On a side note, Chuck will have plenty of time to study for conference championships and bowl games this year. He isn't making the WarBlogle Fantasy Football league playoffs this season after winning the league last season. Everyone be sure to make fun of him (but not too much I need him fresh for degenerate gambling purposes, thanks).
After a 6-3 week 11, I had a family trip to Disney World and I'm pretty sure Chuck spent the week in jail after fighting multiple A&M fans. With that said, apologies for leaving you guys hanging last week. All is to be expected by a team and degenerates on a mission. We aren't going to lie, if you've kept up with us this season, the first half was a bit of a nightmare. Not to fret though, Blogle minions, unlike the Atlanta Braves and the 2021 Auburn Basketball team, we're actually peaking at the right time.
Here is your week 13 sauce! Looking for a little dessert after that Turkey? Look no further. All aboard the Lane Train! Wait, the hype* train. Sorry.
Mississippi State @ Ole Miss -2
Neither one of these teams has a coach. One is coming to Auburn, and one is a pirate. In all seriousness, I think Lane will have this team ready to play after being embarrassed last week regardless of if he's leaving or not. A lot of talk about the locker room being lost but at the end of the day, this is a rivalry game and players make plays, not coaches. Hotty Toddy.
Baylor +8.5 @ Texas
Baylor can't catch a break. They could very easily be a 9-win team this season. They should have beaten TCU last week amongst others. Texas just hasn't shown me enough to think they can win this game by two scores. Bear Up.
Arkansas -3 @ Missouri
We'd be lying if we tried to tell you this is the same old Missouri team. They have given everybody fits. Auburn, Georgia, Florida, were all close games not to mention who they have beaten outright. With that said, Arkansas has gotten healthy and playing pretty good football right now. Hawgs cover.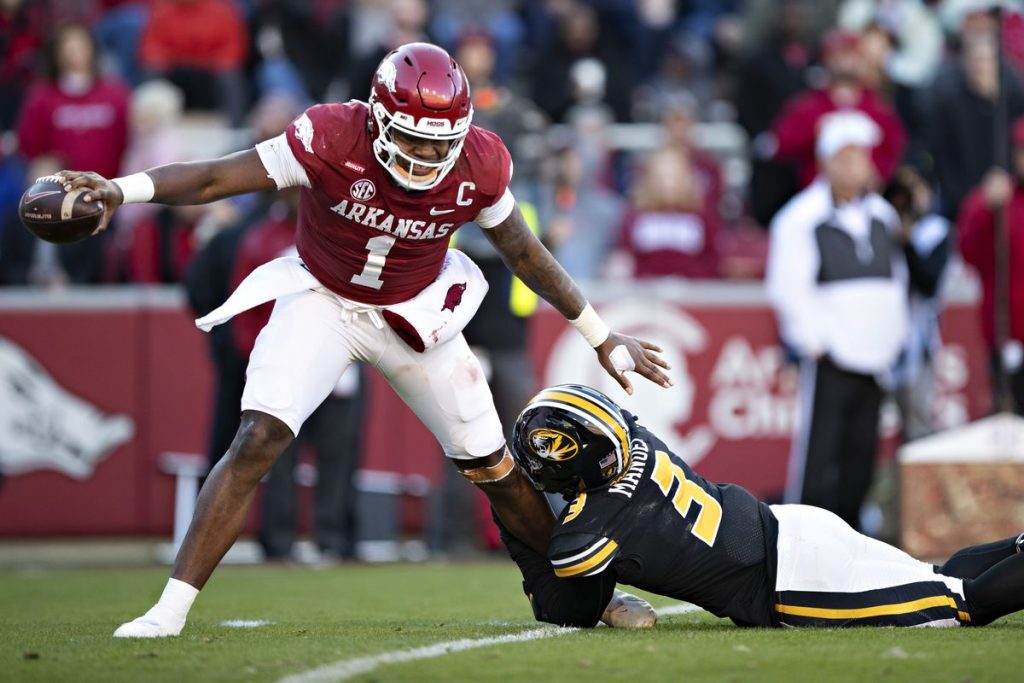 Florida +10.5 @ Florida State
Remember when I said, "bring your own guts?" Well, look no further. Florida boat races South Carolina two weeks ago and then loses to Vanderbilt? South Carolina turns around and smokes… Tennessee? The SEC East isn't good, it's just drunk. We fully expect Napier to have the sober Florida team ready for this one. Criminoles lose outright.
Louisville @ Kentucky -3
Another Jekyll and Hyde SEC East team with no real identity. The only thing we're trusting here is Will Levis, Mark Stoops, and the home crowd. Kentucky "can" be a good football team. We're trusting that the good version shows up Saturday to somewhat salvage their season.
Auburn +22 @ Alabama
Nothing to see here. Just a team fighting their a$$ off for their coach against a team that was so underwhelming that it's fanbase wants it's legendary coach fired. Alabama wins the game based on sheer talent alone but the little engine that could covers the spread with some great news on the horizon!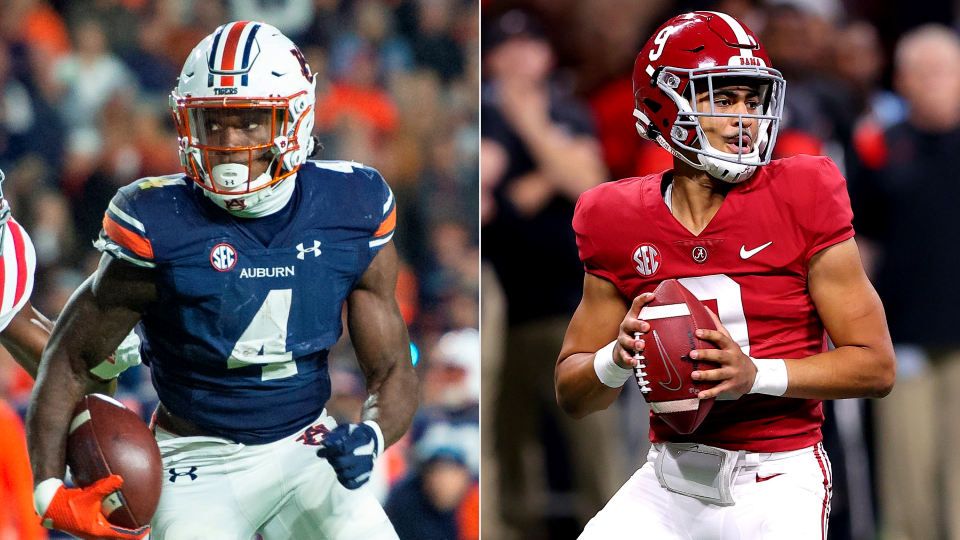 Oregon -3 @ Oregon State
The Pac-12 has two good teams. Oregon State is not one of them and Oregon is. Not to mention Oregon has a guy at quarterback that has enough heart to power a nuclear plant. That's probably a story for a beAU Knows at a later time, though. Take the Ducks.
Iowa State @ TCU -10
This one had us back and forth, but the talent gap is just too wide. We think TCU can see the finish line from here and the home crowd will keep them from falling asleep this week against a 4-win team. Just keep that frog away from me please.
Syracuse @ Boston College +10.5
If you know Chuck and I, you know we have an ACC darling every year. For the most part of this season, it's been Syracuse. With that said, after a whopping 6-0 start, they have lost their last 5 consecutive games. They are a team without fight and at Boston College isn't the place to be if you can't land a punch. BC outright.
Chuck's Chunky Teaser Pie Ohio State +3.5/Florida +20.5/Baylor +18.5
Beau's Bread Pudding Teaser Clemson -4.5/TCU PK/LSU PK