Like numbers? Here's a few for you.
$75 Million: Between firing Gus Malzhan and bringing in Bryan Harsin, Auburn spent enough money to buy three Rolls-Royce Boat Tails (most expensive car in 2022). That may not even be including the $600,000 former coach Gene Chizik is still owed for being paid to leave in 2012.
$15 Million: If Bryan Harsin is fired before the end of this season, you can tack that onto the additional money Auburn still owes Gus if they decide to move on from our embattled coach.
3-4: Auburn's record. If Harsin hadn't tried to get cute against LSU with the trick play and the fake punt, and the defense got two more stops vs Ole Miss, that record could easily be 5-2. One score losses are easier to rebound from than getting blown out week after week.
Want more? Let's keep going.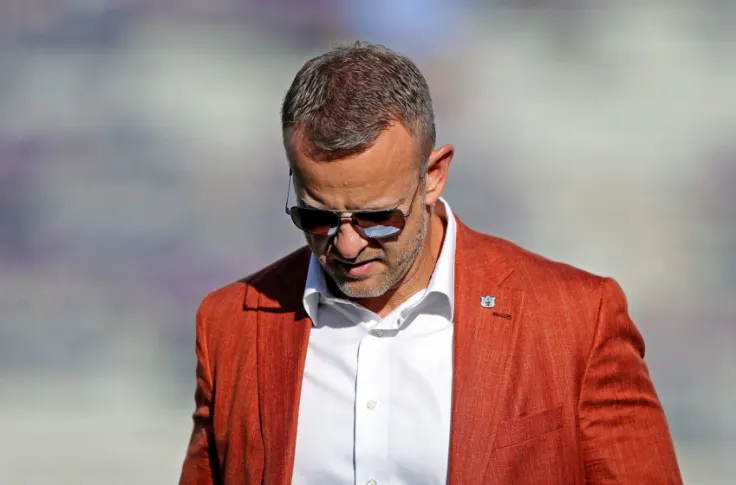 $93,000.00: Reported amount of money spent from the football recruiting budget. A recruiting budget of around $600,000 last time the fiscal budget was released by Auburn Athletics in 2021. For context, Alabama spends around $2 Million a year on recruiting football alone. Weird, huh?
11: Number of current commits Auburn has for 2023, which includes a handful of linemen (on both sides of the ball) and a couple of wideouts. 63% of the current recruiting class is rated a four-star, which two of them could become five stars as the year goes on (both on the O-Line – Clay Wedin and Bradyn Joiner).
Okay, so there's the numbers. Let's get to words…
At the start of the year, I don't think anyone could have foreseen a snoozer of a season, given the returning talent and how the fanbase rallied behind Harsin after the coup in February. Week One, I was at Jordan-Hare with my dad, Barning Man Sr, and the atmosphere was electric, despite a weather delay, and Tank Bigsby led the charge as we hung 42 points on lowly Mercer. If that was what we could expect every game, then there was no reason to believe Auburn couldn't be 5-0 heading into the Georgia game.
Then Penn State came in and knocked Auburn around for the second half and knocked TJ Finley out of the game. Then Missouri… happened. Then LSU rallied in the second half to win the Tiger Bowl… Two more losses to Georgia and Ole Miss later and the whole of college football is wondering when the heck enough is enough. The short answer is, we simply don't know.
Outside of the money reasons, look at the team. The ones actually putting in practice and marching out onto the field. The kids haven't quit on their coach. They've walked into every game ready to play, and the recruits who have recently committed (Clay Wedin is our highest rated verbal commit on Rivals) have committed DURING the turbulence. There's bound to be more, given that Harsin was out on the trail during the bye week. "We're closer" he said before he left, and after the Ole Miss game, I have reason to believe we are, but I do think he'll need to at least win a bowl game to make it to year three.
Three years is usually how long it takes to see what you have in a coach. I say usually because there are exceptions every year. Dabo wasn't Dabo until year seven at Clemson, then the championships began pouring in. Tennessee is having a renaissance under Josh Heupel under year two. I don't even have to tell you about Gus in year one.
But three years, okay.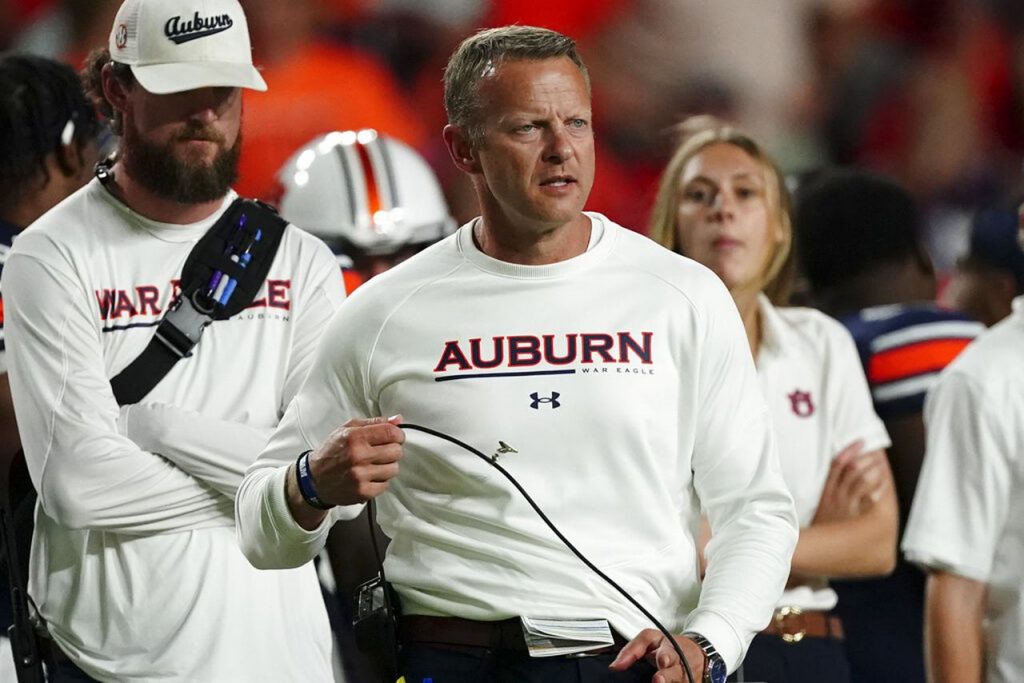 The recruiting class (which may not look like much now, but if that was all we were getting does fill several spots of need) holds together after a few more additions and Auburn avoids the negative press surrounding firing yet another head coach for underperforming and we actually play well this season. Does that justify this year?
Since the CFP and SEC Championship are out of the picture, that's a scenario that would be worth the wait. It's the best one we can all hope for, unless the wheels come completely off and we lose every game this year from here on out. The powers that be might be hoping for that scenario, because if they didn't fire him last Monday, then perhaps they know all this and have more faith in him than we thought.
I know, this year sucks. This is a pain to watch while Alabama and Georgia continue to do Alabama and Georgia things. But there are pieces here to build off of, from (future Heisman winner) Robby Ashford to Camden Brown. There are good coaches on this staff, like Ike Hilliard and Coach Caddy. Replacing the bad coaches is easier than trying to lure another coach away from, say, Ole Miss right now.
The right assistant hire can breathe new life into a program relatively faster than a new coaching staff (see, Kevin Steele, 2015). Can Harsin win? Of course. Boise State was the odds-on favorite for MAC Conference champions every year he was there, and before Texas A&M last year he had two signature wins against top-15 ranked Arkansas and Ole Miss.
I have no doubt that if he went somewhere else he could be successful. Can he win at Auburn? At 9-11, the media says no. The fans, most of you a wonderful lot of Twittiots, are screaming for Lane or even Hugh Freeze.
The players say yes. It showed against Ole Miss, and it caught the attention of somebody on the Board, so for now he's our coach. Supporting the team, going to games and shouting out the players are more important during the down seasons than it is when we're inevitably back up.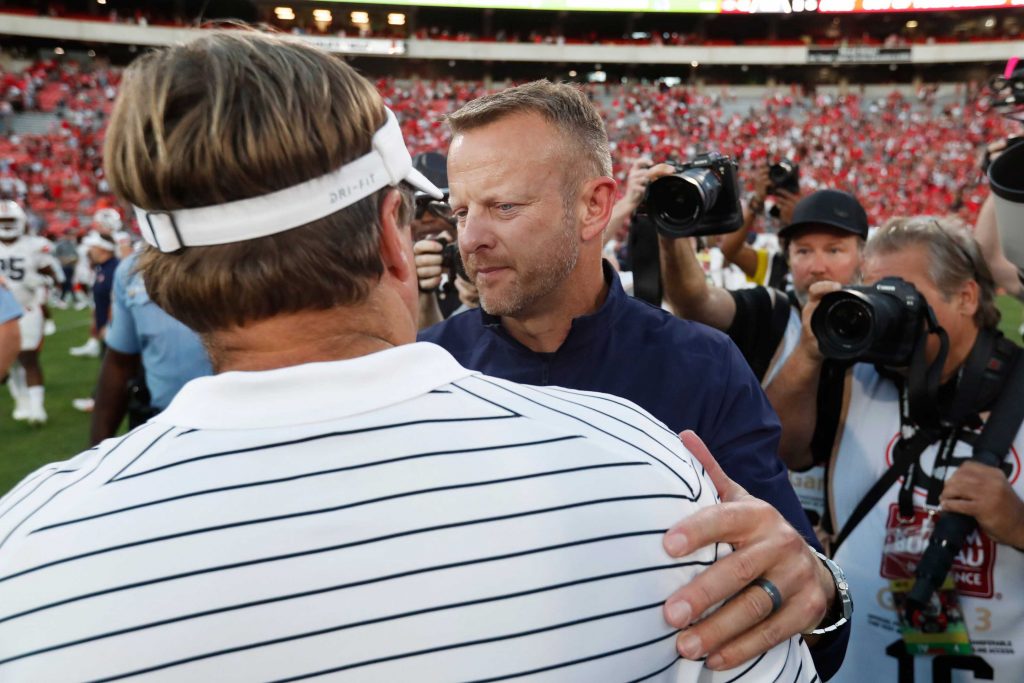 Lane Kiffin complained about high school games having more attendance than some Ole Miss games. Nick Saban has probably called out the empty student section at Bama every other year or so. Auburn has never had a problem showing support for the team. Don't let that trend change just because the Playoff is out of the picture.
For now, all we can do is be fans. The players believe in coach Harsin, the board has decided to stick with him through the rest of the year, so why not just watch and just wait. Bashing the team and the staff helps with nothing. There's plenty of media (even Auburn media) to do that.
Maybe we need to "just wait" and see what happens. There's still some football left to be played. Sticking with the team when it goes 3-9 makes the 12-0 season all the more sweeter, because it feels more rewarding to know you truly bled your team colors.
Just ask Tennessee fans.