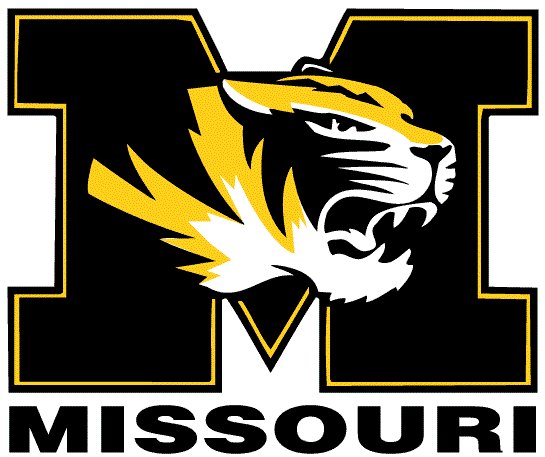 WHERE TO WATCH
Kickoff – 11AM CT, Sept 24th 2022
Watch – ESPN
Listen – Auburn Website
Gamecast – ESPN
TEAM HISTORY
Missouri sounds a lot like misery, doesn't it? Don't ask anyone from Missouri what it sounds like because they think Missouri, correctly pronounced muh·zur·ee, should be pronounced muh·zur·rah. Literally, nowhere else in the country pronounces Missouri that way.
Anyway, their football team's all-time record hangs a bit over .500. They claim no national titles and 15 conference titles. Their Wikipedia page makes it look like they have a rivalry with pretty much everyone they've played. You don't have a rivalry with South Carolina. Sorry.
They've been affiliated with four different conferences. One back in the 19th century was called the WIUFA which sounds like your local NBC affiliate or a now-defunct Arena Football League.
They're the Tigers and their colors are yellow and black. Why would any team with the nickname "Tigers" use the color yellow? LSU does it too and it's dumb.
AINT NEVER SEEN A YELLA TIGER PAAAWWWLLLLL!
SERIES HISTORY
Auburn has played Missouri three times in football, and won twice and lost once. The only game that mattered was the SEC Championship game in 2013 where Tre Mason racked up over 300 yards rushing in a high-scoring shootout.
The only other game of interest was when we pummeled them into the ground in Columbia in 2017. I remember CURRENT NFL QUARTERBACK MALIK WILLIS running all over their defense in a blowout.
WHAT TO WATCH
What? You wanna watch it?
Watch to see if we field a competent football team. Watch to see if any quarterback is able to complete a swing pass to a RB consistently. Watch to see if John Samuel-Shenker-Jinklehiemer-Schmidt gets called for holding on the outside edge again.
Watch for any improvement. ANY!
PREDICTION
Blogle should remind you that Missouri is a state and Mizzou isn't. We'll probably win. They aren't that good.
Auburn 21-17