Can you feel it, dear reader?
A slight cooling in the winds? A dramatic rise in school flags in your neighborhood? College themed clothing and accessories popping up at the local Wal-Mart? Dr Pepper sales increasing lately? Anything pumpkin-spice available at Starbucks yet?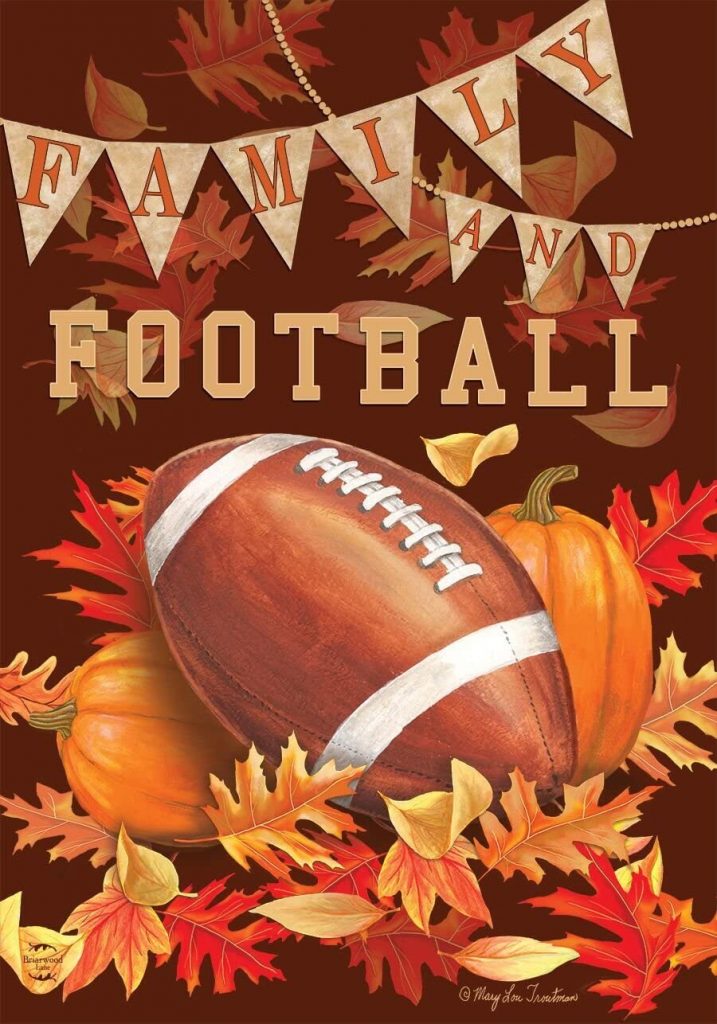 If yes, then brace yourself. Football season is here.
The most wonderful time of the year, despite what Harry Connick Jr. has to say about Christmas, is upon us and I couldn't be more ready for it. This time next month we will once again have NFL Sunday, Monday Night Football, Thursday Night Football, Friday night lights and the most important of them all, Saturday College Football.
Soon our living rooms will be graced with the voices of Lee Corso and Kirk Herbstreit, the jingle from SEC on CBS, and the roar of thousands upon thousands of cheers descend from upper decks of the nation's largest stadiums, signaling those at home or in the stands to bear witness to this year's Heisman moments and highlight worthy upsets.
And if you're an Auburn fan, you'll get to hear the greatest sound of them all, as Jordan-Hare welcomes each opponent to the greatest tradition in all of sports with a hearty "Waaaaaaaaar…." as Aurea circles the field.
But it looked to be a bleak season for Auburn faithful this year if the board had pulled off their coup to fire Coach Harsin. The impatience of the boosters clashed with the loyalty of the fanbase, and the result was a month of not knowing if Harsin would make it to year two, let alone year three.
Once the dust had settled, Harsin dug his heels in and began working towards being the guy they thought he couldn't be, reeling in a 2023 recruiting class of built up so far with six four-stars, launching an EXCELLENT podcast to connect with the fans and has handed out a couple of scholarships to some hard-working walk-ons, bringing an energy and a pulse to a program that a few months ago seemed to be in turmoil.
And from every corner of the locker room, I'm hearing the same thing. This team believes it can compete for a championship. They have all the experience and talent in the world, as beAU pointed out in his last article, and yet because of the "outsider" factor against Harsin, all this talent has been picked last in the SEC West.
As Marquis Burks put it, "Predict deez nuts."
Learn to look at more than a No-Win-November from last year's show, folks. I won't spend any time telling you why the media is wrong, as I mentioned, Beau wrote about already. So instead, I'm here to do what the media won't do and make some picks that might surprise some people this fall, at Auburn, and beyond. Some bold assumptions you can roast me on later if I'm wrong or MAYBE, just maybe, I was crazy enough to get right.
So for you, 20 bold picks, from Auburn to the SEC to all of College Football, let us begin!
TJ Finley starts… And KEEPS the QB1 job! – Perhaps this is not as shocking as a few people would say, but the popular pick to be Auburn's starting signal-caller is Texas A&M transfer, Zach Calzada, mainly because of his starting experience in the SEC and his signature upset over Alabama last year. However, experience in the SEC does not mean experience in the Harsin system, which TJ has. Harsin values said experience and from what I've seen and heard, TJ has made improvements to go along with that experience, which will lead to him not only starting on September 4th against Mercer, but also throughout the whole season. Calzada is the backup (for now), however…
Robby Ashford plays more than Calzada – Perhaps now people think I am anti-Calzada, but truthfully I am not. I just don't think he has enough experience yet to make a huge splash in Harsin's system, but the talent is there and I think in time he will be calling the shots for Auburn on the field next season or so. Instead, Robby will overtake him for playing time as a dual-threat QB who can keep the pocket interesting with his legs and his ability to sling the ball, which will put him in the conversation for QB1 next season. The staff like what they see out of the A-Day Offensive MVP, and it'll keep defenses honest throughout the year.
Auburn upsets not two, but THREE teams – 6-6? With this much experience? Get out of here. Auburn will likely be underdogs against UGA, TAMU, LSU and Bama. However, I expect a hot start for the Tigers with five straight home games, winning all of them including an upset of LSU, and being able to ride that momentum into a shocker between the hedges, as a National Championship-hungover Georgia squad sleepwalks through a first half of sloppy play it can't recover from. Texas A&M, while talented, is still an elite QB away from contention and an Alabama team that needed 4 overtimes to escape Auburn last year has lost a ton of offensive production to the draft. Auburn pulls a quick one on a few of these teams, leading to…
Harsin gets year three AND four – after finishing with a 9-3 record and finishing 5-3 in the west and surprising one of our rivals, the boosters learn a thing about patience and give the man more time. The message of "just watch" to recruits pays off as more four and five-stars commit to the Plains, bringing in Harsin's first top-ten recruiting class, which leads to…
Auburn wins the west in 2023 – With the confidence of the boosters and a roster stacked with his guys, the development of Holden Geriner and continued support from the fanbase, Auburn gets a year with both of its rivals at home and puts it together after starting the year 2-2 (losing to Cal thanks to Pacific time zone change and against LSU in their revenge game) and runs the gauntlet straight into the SEC Championship game and into the College Football Playoff. This year will be looked back on as the first foundations of next seasons championship run.
Ike Hilliard will go down as the greatest hire of the Harsin era – Three things in life are promised. Death, taxes, and the Pittsburgh Steelers developing an elite wideout every year. The NFL regards the Steelers as a factory for starting caliber receivers, always finding gems in the second round or beyond to turn into threats on the gridiron from Antonio Brown to JuJu Smith-Schuster to Chase Claypool to Deionte Johnson. Now, the guy who had a hand in developing those guys, is on the Plains. Ike has already lit up the practice field with his passion for the players and Auburn might have a hidden gem in Camden Brown thanks to Ike's ability to bring out the best in the position, which leads to…
Auburn will have a 1,000 yard receiver THIS season – Ike's transformation of the position group will lead to one of the guys stepping up and finally giving Auburn the long coveted 1,000 yarder we have sorely lacked. As much as I like Camden, I think one of the guys with experience like Shedrick Jackson, Zevian Capers, or Koy Moore surprise SEC defenses and rips the lid off of some of the most talented DBs in the country. This will attract more recruits to Ike, and Auburn, and the 1,000 yarder will be a staple of the Auburn offense.
John Samuel Shenker becomes Auburn's 2nd highest drafted TE – Auburn hasn't had a TE go round one in the NFL draft since 1978 when Reese McCall went 25th overall to the Baltimore Colts, and in todays era the highest a TE has gone for Auburn was CJ Uzomah in the 5th round to the Bengals in 2015. Shenker will change that. Harsin and Co. like what he brings to the passing game and will look to use him as much as possible while breaking in TJ to the full time starting role, which will translate into a 2nd or 3rd round selection from a team that likes to draft the position on day two. Current prediction for me is Day 2, Round 3 to the New England Patriots.
Auburn has a Top Ten defense – I feel pretty good about this one. Derick Hall and Owen Pappoe have shown that they can lead a unit and have NFL caliber talent in them and around them. The Jeffrey M'ba addition will only make the line scarier for offensive units. Hall and Pappoe put up enough numbers to work their way into NFL top 50 draft pick discussions while M'ba wins SEC Defensive newcomer of the year.
Bo Nix has more total touchdowns than Caleb Williams in the PAC-12 – Let's take a look around the rest of the college football landscape with a former Auburn quarterback. Caleb Williams will no doubt be the best quarterback in the Pac-12 under the tutelage of Lincoln Riley, but the run game at USC will probably be better than the one at Oregon, which Lincoln could lean on amidst some growing pains. Nix finds himself focusing and having fun under the direction of his first offensive coordinator Kenny Dillingham, who is already familiar with how to get the best out of Nix. The use of Bo Nix's legs in the red zone give him ONE touchdown more than Williams at the end of the season, though Williams will have more through the air.
This years 'Kenny Pickett' at the Heisman Ceremony is – Will Rogers, Quarterback, MSU. Last year, Pickett crashed the Heisman ceremony with an out-of-nowhere 47 touchdown, 4,300 yard season and played his way into round one of the NFL draft. This year, I'm banking on a guy who is in year 3 of the Mike Leach air-raid system on a team that returns 80% of its total production. Will Rogers absolutely carved up Auburn in a comeback win we won't think about too much here, but he is seriously one of the most accurate passers in the SEC, throwing for over 4,739 yards in 2021. This year, I think he throws for the same amount, but adds a few more touchdown passes to catch the eye of Heisman voters and NFL draft scouts, and hears his name called on day 1 of the draft.
Tank Bigsby enters Heisman discussion in November – Back to Auburn, and speaking of the Heisman, why doesn't Tank get more pre-season love? Auburn returns it's ENTIRE offensive line from last year, notably Austin Troxell, Nick Brahms, and Brandon Council, and the staff will want to run the ball down opponents throats while the QB gets used to slinging it around. Tank has shown he can ABSOLUTELY be the guy at Auburn and should get significantly more carries as last year, leading to a monster November stretch that sees him finish with something like 1,482 yards and 15 touchdowns to end the year on. Next stop, New York?
Tennessee finishes 2nd in the East by beating Bama – You want bold, right? Hendon Hooker is a bonafide gunslinger in the Josh Huepel offense who will crash the NFL draft along with Will Rogers, thanks to UT returning around 70% of its production (second best in the SEC behind MSU). This kind of confidence and play will be enough to slap opponents in the face, and will help the Vols beat not only Florida and LSU, but also Alabama in Neyland for the first time since 2006 and finish 10-2. Hello, NY6 Bowl.
Georgia will miss the Playoff – Both the Bulldogs and the Tide will be in the discussion for the first several weeks, but Bama returns 67% of its production as opposed to Georgia's 61%. Trap games against Auburn, UT, Miss State, and Kentucky might trip up the Bulldogs as they peek ahead to a potential rematch against Alabama in the SEC Championship game, and an 11-2 record with a blowout loss against the playoff-bound Tide in a revenge game will keep them steady at a number 5 ranking entering bowl season, which paves the for…
The Big 12 returns to the Playoff –  Last season, Mike Gundy, Spencer Sanders, and the Cowboys of Oklahoma State were a touchdown away from a potential CFP berth. The only thing standing in their way this year is the same opponent who denied them that touchdown, Dave Aranda and the Baylor Bears, who return 58% of their production. Oklahoma State returns 53%, including Sanders, which is enough to convince me that both teams meet in the Big 12 championship again, also playing the final spot in the Playoff, and this time, the team that's vying for contention gets the win. For now, I'll pick Aranda and his championship experience to make the number 4 spot.
Miami is back before Texas AND Southern Cal thanks to Cristobal – And it will be back THIS YEAR. Cristobal has championship experience from his time as a player at Miami and a member of Nick Saban's staff, and is one of the best recruiters in the nation, who inherits a squad in a wide-open ACC that went 8-4 last year with future first-round pick Tyler Van Dyke at QB. No disrespect to USC or Texas, but Lincoln Riley has to break a lot of players into his system, and Texas is… well, Texas. Don't get me wrong, I think both USC and Texas will have better records this season compared to last, and should be in serious discussion for the Playoff next year, but if they win 8 games this year, then Miami is winning 9 and possibly the whole ACC.
Mark Stoops departs Kentucky for Florida State – Speaking of the ACC, it's missing a certain contender from it's yearly resume of teams to make the Playoff. Florida State has looked absolutely lost since Jimbo Fisher left the sunshine state for the Aggies, and the boosters are aware of the championship caliber expectations and recruiting that the Seminoles should be reaching yet fail to. Bryan Harsin will get another year at Auburn, but Mike Norvell does not at FSU. Once that happens, phone call number one is to Stoops, who was FSU's defensive coordinator before taking the Kentucky job. Since then, he has built a 10-win program at a basketball school in the cutthroat SEC, but I think as much as he loves the school and the school loves him, he'll realize that 10 wins is the ceiling and bolt for a chance to compete for titles in Tallahassee (and on a side note, if he turns it down, then coach Deion Sanders at JSU will take over.)
Will Anderson Jr wins the Heisman over CJ Stroud and Bryce Young – Currently, Stroud, Young, and Caleb Williams are the betting favorites according to Vegas, but Anderson is the best defensive player in the country this year, and with Aiden Hutchinson getting a ceremony nod last year, the voters will probably be looking to pick someone different than the usual playoff quarterback. If Anderson has a shot, which he does, to be the first defensive player since Charles Woodson to take home the award, then the ratings for the Heisman ceremony will get a boost and the voters will get some confidence back from the viewers who are tired of seeing the same typical quarterback win the award every year. He and Saban know that his campaign starts now.
The Playoff will be mostly newcomers – The usual suspects such as Clemson and Oklahoma have questions on offense, and I already mentioned Georgia getting left out, as well Baylor making the final 4 along with Bama. So who are the other two? Please welcome playoff newcomer and ACC champion North Carolina State and Pac-12 winner Utah. Seriously, think about it. The ACC is wide open, as I mentioned, and the Wolfpack return quarterback Devin Leary along with 17 starters. Utah won the Pac-12 last year, and I fully expect them to repeat behind the arm of Cameron Rising. Both of these teams have veteran coaches with dark horse NFL QBs and play in wide open conferences.
It's gonna be a great year, ya'll – Clear your Saturdays, grab a cold one, cook some wings and sit down and buckle up. It's gonna be an awesome year, folks! College football is BACK!
Honorable Mentions – Bryan Harsin wins Home Depot Coach of the Year over Josh Huepel, Robby Ashford steals the QB1 job at Auburn, Notre Dame joins the ACC at seasons end, Spencer Rattler plays his way back into the 1st round of the NFL draft, Gus Malzhan takes the Kentucky job if Stoops leaves like I mentioned, Houston continues what Cincinnati started and crashes the CFP as a Group of 5, Urban Meyer accepts the FSU job if Stoops and Sanders say no, Will Levis goes #1 overall in the NFL draft to the Texans, Chip Kelly gets fired from UCLA…
What about you? What do you think will happen this season, for both Auburn and beyond?
Leave a comment. Otherwise, there's only one way to find out.