ESPN and Marvel have teamed up to come up with comic book covers for each of the biggest opening week games for the 2016 college football season, and naturally Auburn-Clemson is included.
To me it appears that the meth-head, fishing lure "Tiger" is jumping Aubie for drug money.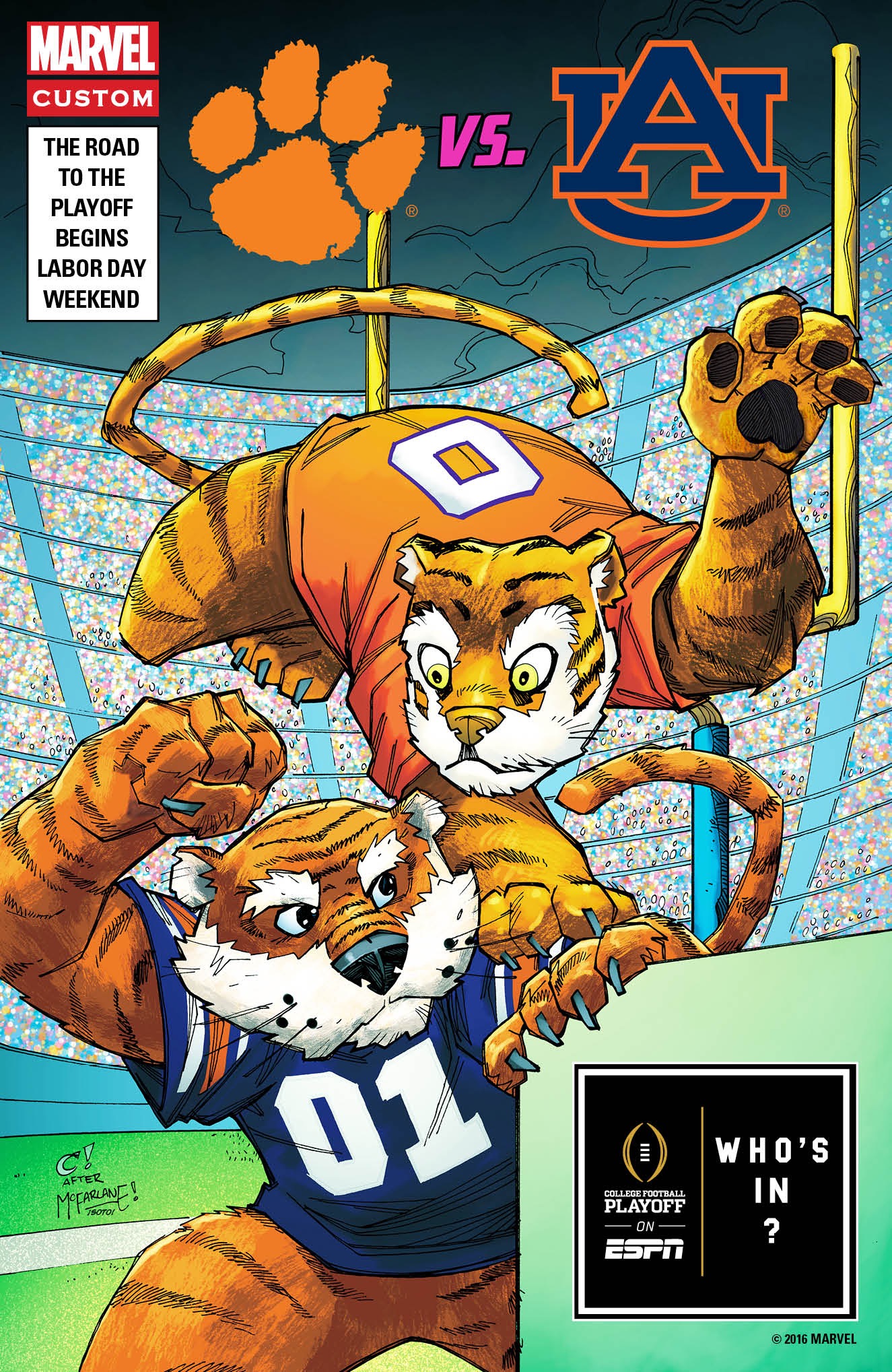 Update: now Marvel has shown us the comic book covers they used as inspiration for the college versions. I guess Aubie is Venom. I never really liked Spider-Man anyway.