Let's turn the clock back to the end of October last season. Auburn is 6-2, coming off of back-to-back wins over a ranked Arkansas team and a ranked Ole Miss team. Auburn is ranked #13 in the country and the entire college football world is raving about how Bryan Harsin skipped the learning curve and would be the next giant slayer in the SEC.
Do you remember that? Do you remember how that felt? Where did it all go wrong? How did we get here? Auburn is now projected to finish dead last in the SEC West. It's all doom and gloom on the plains, right? Let's dive into that, and how what you're being told couldn't be more wrong.
What if Bo Nix never breaks his ankle? What if Tank goes down in bounds in the last minutes of the Iron Bowl? It's impossible to say anything with certainty, but I think it's on the safer side of things to say that Auburn not only beats South Carolina, but they win the Iron bowl as well with a healthy Bo. I just don't see Auburn only allowing 10 points to Alabama in regulation and losing that football game with QB1.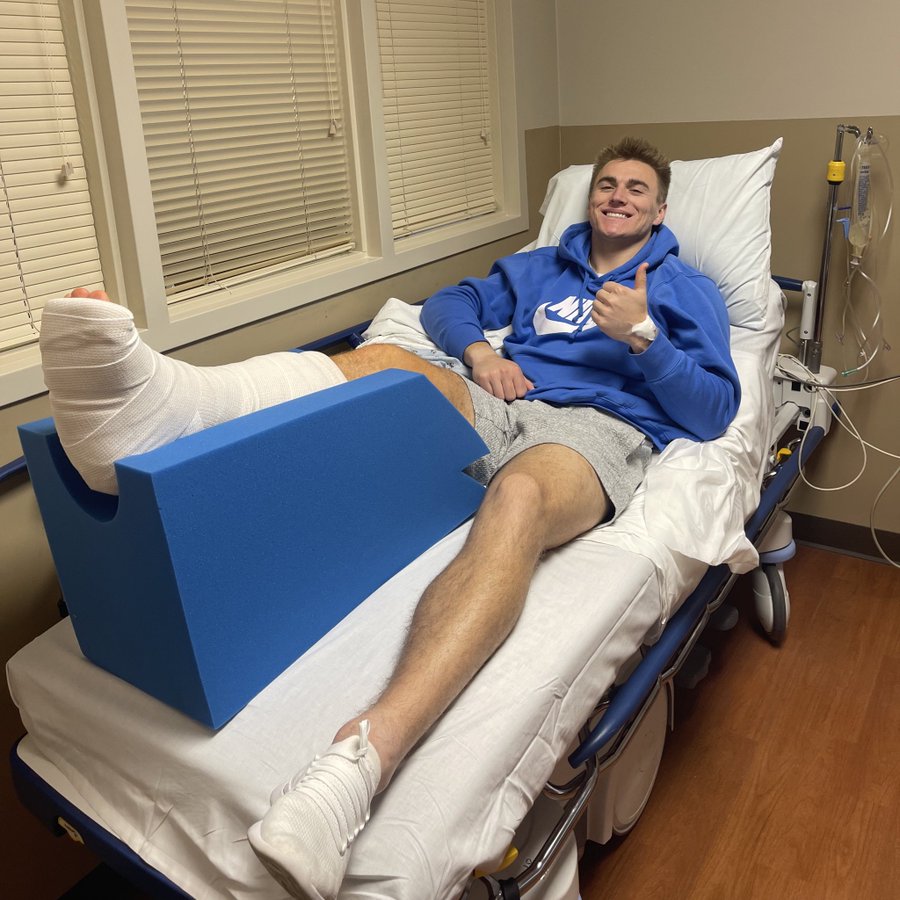 No, this is not an excuse. Injuries are part of the game as Georgia so luckily discovered to break the 40+ year drought. This is simply a what if scenario and how the sky isn't falling.
Auburn more than likely wins nine games and at the very least eight games with a healthy Nix. Is Bo still on campus if he doesn't get injured? We will never know at this point, but I think it's safe to say that his injury started a laundry list of concerns and possible scenarios.
The February drama absolutely doesn't happen. Our recruiting is not in question (due to the February drama). So, you add the February peacock twitter madness and the lack of recruiting due to that up, and now you have half the country thinking that Harsin is a lame duck coach. What do you get with a lame duck coach with a new quarterback? You rank them to finish dead last in the SEC West. Right?
Wrong.
Looking at this Auburn roster compared to others in the SEC West, I need somebody to show me how Auburn is going to be worse this season. There is a lot of chatter about how the quarterback competition is still wide open, and it very well may be, but I feel pretty confident that at some point Zach Calzada is going to be the guy. You saw his potential last year when he carved up Alabama. If you look at the last five weeks of the regular season, Calzada led all SEC quarterbacks in passing efficiency. Not too bad for a guy that didn't take a single snap as a starter until week two of the season. What he lacks in athleticism he makes up for with his deep ball accuracy.
But… what if TJ finally progresses into the frame he has? What if Harsin lives up to his quarterback prowess this season and molds Finley into a competent quarterback? There won't be much, if any, drop off at the quarterback position.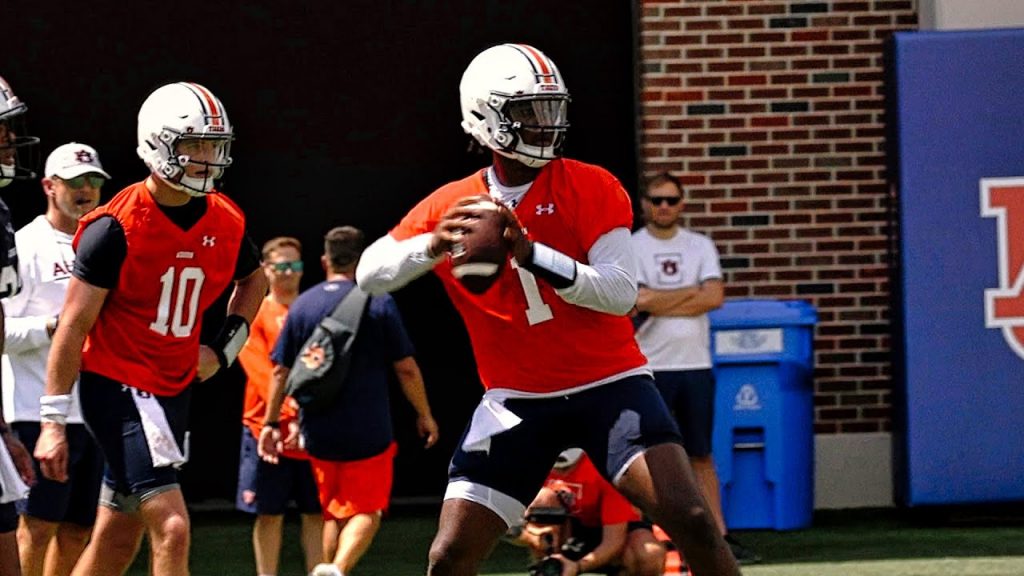 What about the offensive line? That unit is returning four starters and has a whopping eight scholarship seniors. They are returning the most starts in the SEC and look beefed up after year two in the new strength and conditioning regiment. Austin Troxell and Kilian Zierer are both fully healthy for what feels like the first time. Nick Brahms will be anchoring at center yet again. Keiondre Jones is an NFL guard and Brandon Council is a Swiss army knife. I mean what am I missing? Somebody please tell me how this unit does anything but improve.
Our wide receiver group was underwhelming last season. I don't think you'll find anybody that will argue with that. Kobe Hudson ran home to daddy in Orlando, Demetris Robertson finally ran out of eligibility after 37 years in college, but that's it. Everyone else returns. You have the additions of Koy Moore, freshman freak Camden Brown, and added matchup nightmare Landen King to that unit and you've got a sleeper strength. Best not forget about both Johnson's, Shedrick, Dawson, or Capers. This unit is chock full of talent.
Ike Hilliard was a homerun hire at this position and he seems excited to see what these guys can do. People always seem to think that lack of experience somehow means lack of talent. Keep an eye on these receivers folks.
I'm not going to go too in depth about Auburn's defense. I think everybody with anything higher than a room temperature IQ can tell you this is an elite unit. There will be absolutely no drop off whatsoever at any position group. The defensive line is deeper than it's ever been both on the interior and on the edges. If Owen Pappoe stays healthy, he'll be every bit of the linebacker Zakoby McClain was. Even with the loss of Roger McCreary this secondary is loaded and deep. I'm not only not worried about this defense I'm excited to see it.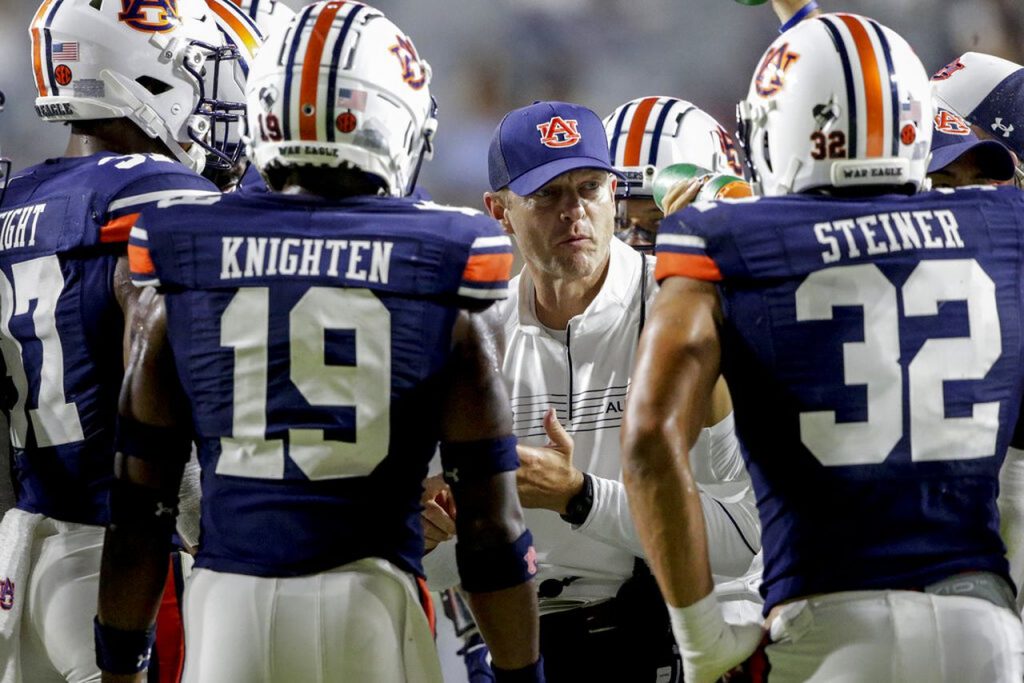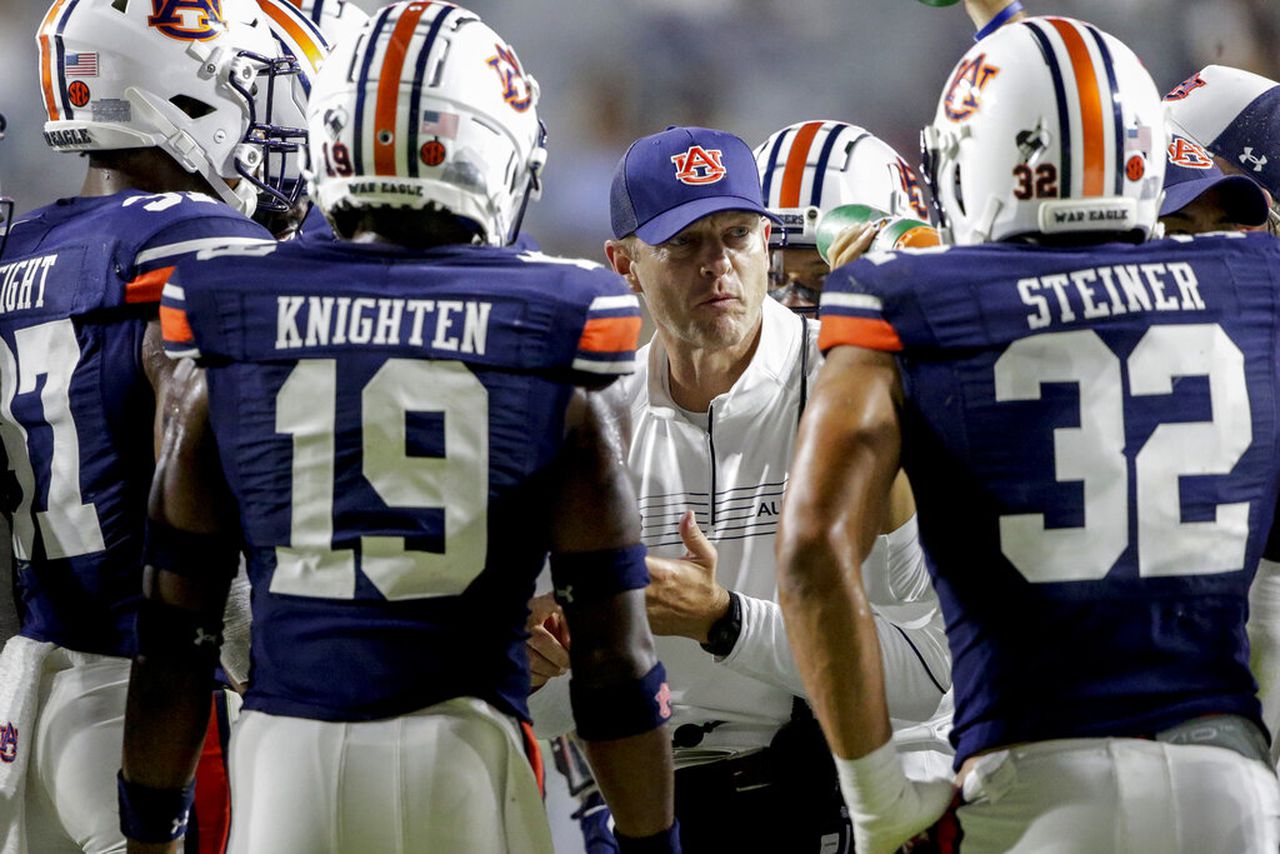 Before this turns into a who-is-who depth chart piece, I want to end it saying this. There are way too many people trying to convince you that Auburn is going to be worse than they were last season. I'm here to tell you those people are idiots and need to stick to their newfound basketball obsession. The offensive line will undoubtedly be better. The wide receiver group, while unproven, are going to surprise a lot of people. Between TJ, Calzada, and Robby Ashford, one of those guys will be more than serviceable (just assuming it will be Calzada).
I'm not sure how anybody can look at this roster and think Auburn finishes last in the West. I'm not sure how anybody can say we aren't going to be a better football team this year. I'm not sure how people think Auburn can't easily win eight games.
What you're being told is wrong. Don't listen to the doom-and-gloomers. If one of your Auburn buddies tells you we're going to suck, slap him. I genuinely believe Auburn will start 5-0. If Auburn doesn't win eight games, as @WarBlogle says, I'll eat my hat. WDE.