Jarrett Stidham will skip his redshirt senior season and enter the 2019 NFL Draft. He has also been invited to play in the Senior Bowl and WILL play in the Music City Bowl.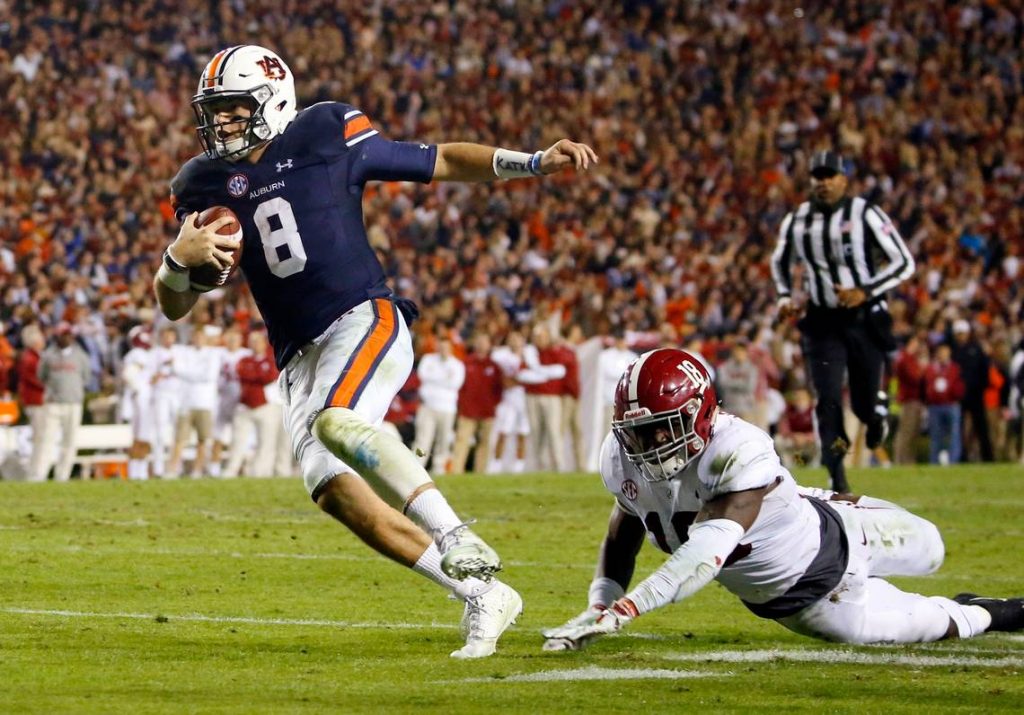 In 2018, he obviously didn't have the numbers he had last year, but there were reasons for that. Actually, some of his numbers were a little bit better and showed development. Quarterback development.

Here is Jarrett's statement:
"Words cannot describe the gratitude I have for the opportunity to play college football at Auburn University. Thank you to all of my family, friends, coaches, and support staff for always believing in me. Thank you to my teammates who I have grown so close to and have made countless memories with. I will cherish the  relationships with you guys forever. Also, a special thank you to the Auburn Family. You are the best fans in the country. With that being said, I have decided to enter the 2019 NFL Draft. I love Auburn and am a proud alumni. War Eagle, forever."
He's a good quarterback. He got Auburn to the SEC Championship last year, beat two #1s, and is now part of the most prolific passing tandem in Auburn history. War Eagle, forever.