Auburn's regular season ended with two big wins over South Carolina and Mississippi State to clinch the outright SEC Regular Season Title for the 4th time in school history.
The Tigers now look towards the challenge of winning an SEC and NCAA Tournament.
In this week's latest AP Poll, Auburn is now at number four in the nation, just behind Duke, Arizona, and Gonzaga. Here's a recap of last week's games.
Game 30 vs Mississippi State
Auburn took down Mississippi State in Overtime to clinch a share of the regular season title. The game did not go as planned, after the Tigers erupted to a 19 point lead in the first half.
Auburn shot 7 of 14 from 3-point range in the first half and had 12 first-half assists. The Tigers shot 56% overall in the first half, but were outrebounded 20-16.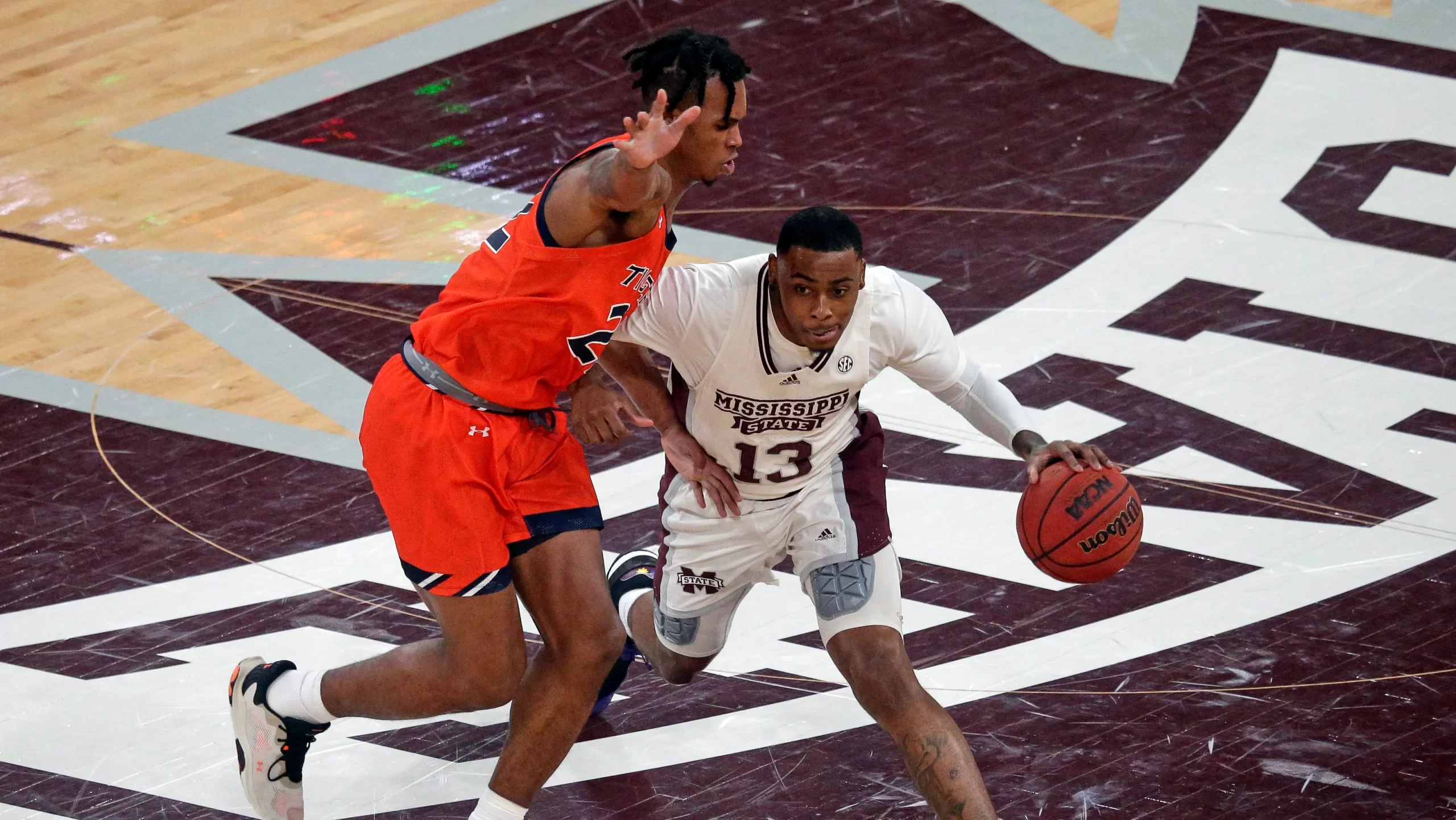 The Bulldogs made a comeback to take a four point lead with seven minutes to go. Tolu Smith had 22 points and 12 rebounds, and Iverson Molinar had 14 points and five assists for Mississippi State.
Down the stretch, freshman guard Jabari Smith hit a three-point shot to cut the lead to two. Smith would then tie the game with just seconds left and then missed a shot to win the game at the buzzer.
In overtime, it was all about K.D Johnson, who scored ten points to help Auburn pull away.
Game 31 vs South Carolina
Auburn got to celebrate a solo Southeastern Conference title with a flood of orange and blue confetti and no thoughts of tiebreakers.
A team led by newcomers is hoping for more March celebrations.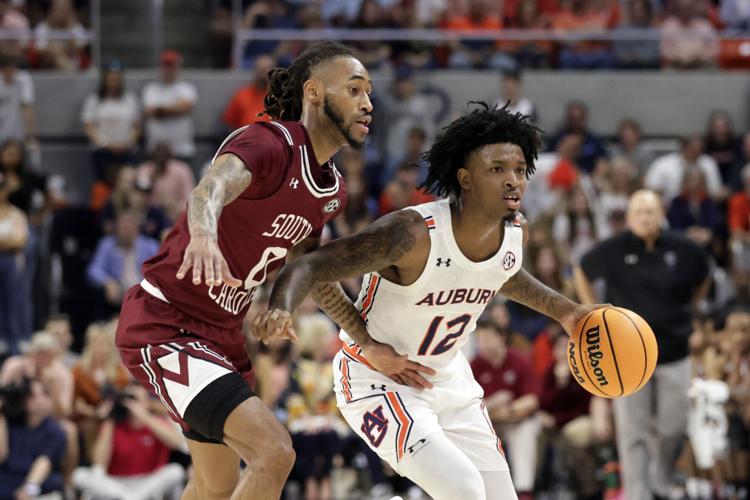 Freshman Jabari Smith scored 21 points, transfer K.D. Johnson had 18 and No. 5 Auburn won the championship outright with an 82-71 victory over South Carolina on Saturday.
The Tigers secured the No. 1 seed for next week's league tournament in Tampa, Florida, after entering the day one game up on No. 7 Kentucky, No. 13 Tennessee and No. 14 Arkansas.
No tiebreakers needed, though the Gamecocks (18-12, 9-9) did rally after trailing by 19 early in the second half
"To be 15-3 in this league says they came to play every night," Auburn coach Bruce Pearl said. "They really did. Now that is virtually impossible to do when you're dealing with 18-, 19-, 20-year-old kids. Our kids came in to play every single night. They took no team for granted."
Auburn players and coaches celebrated on the court amid a flurry of confetti before taking turns cutting down the net in lengthy postgame festivities. The team held at least a share of the SEC lead all season.
Smith made 3 of 3 3-pointers and is 21 of 37 over the last six games. The highest rated recruit in program history and potential NBA lottery pick is averaging 25 points during that span.
"That's why I came here, was to win," Smith said. "I felt like this school was going to put me in the best position to win a national championship, win the SEC, win all these accolades that we're trying to get."
Looking Ahead
Auburn will head to Tampa for the SEC Tournament as the number one seed. They are scheduled to play the winner of Texas A&M and Florida on Friday at 11am.
If Auburn were to win, they would have semifinal matchup with either LSU, Ole Miss, Missouri, or Arkansas.
The Tigers will need to have a good showing in order to stay a number one seed in the NCAA Tournament.
All games in the SEC Tournament will be on SEC Network and ESPN. The tournament will begin Wednesday night.