Auburn basketball is in the final stretch of the regular season as each game starts to feel even more important as March approaches.
Auburn's time at number one ended after Arkansas defeated them in overtime last Wednesday. Despite a dominant victory over Texas A&M, the Tigers fell to number two in the AP Poll behind Gonzaga.
Here's a recap of Saturday's game.
Game 25 vs Texas A&M
College Gameday made its way to Auburn Arena as the Texas A&M Aggies came to town. Several Auburn stars including Charles Barkley and Suni Lee made appearances on the show, as well as Bruce Pearl.
Once the game started, it was all Auburn from start to finish. The Tigers erupted to a double-digit lead at halftime. Texas A&M managed just 18 points in the first half. That was the fewest points Auburn has allowed in the first half of a conference game since 2012.
The Aggies shot a miserable 27% from the field and converted just five of their 25 three-point attempts.
"Our team played really hard today in front of a national television audience," head coach Bruce Pearl said, "They played really good defense. We didn't make as many shots as we need to to get to the point where we feel like we're special, but that's what needs to be done."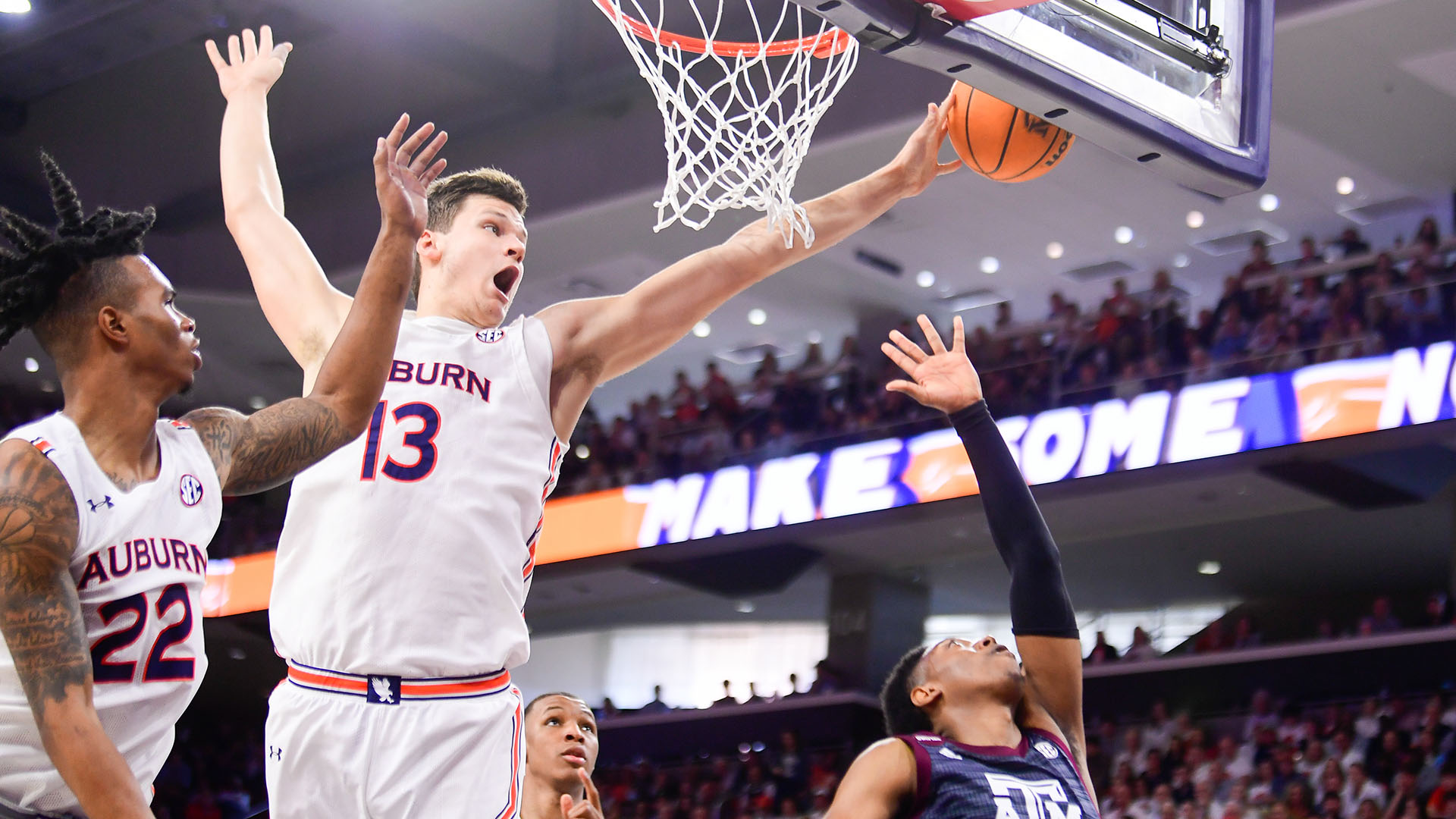 Walker Kessler earned his second triple-double of the season. Kessler had 12 points, 12 blocked shots and 11 rebounds.
"He's one of the most dominant players in all of college basketball,"  Pearl said. "How would you have ever thought that you could say that a year ago?"
Kessler credits his teammates for his ability to block so many shots.
"They make it easy to block shots because they're so good at defending the ball," he said. "They know that I can block the shots so they corral the guard to me so I wouldn't be able to do that kind of stuff without them."
Looking Ahead
Auburn will face Vanderbilt at home on Wednesday night. The Tigers are looking to win their 16th straight game at home.
The Commodores are having a very up and down season. They have had some close losses to Tennessee and Kentucky, and even an upset victory over 25th ranked LSU.
If Auburn wins, they would establish a 2.5 game lead over Kentucky who lost to Tennessee on Tuesday night. The Tigers and Wildcats are looking like the one and two seed in the SEC Tournament, but the regular season title is far from over.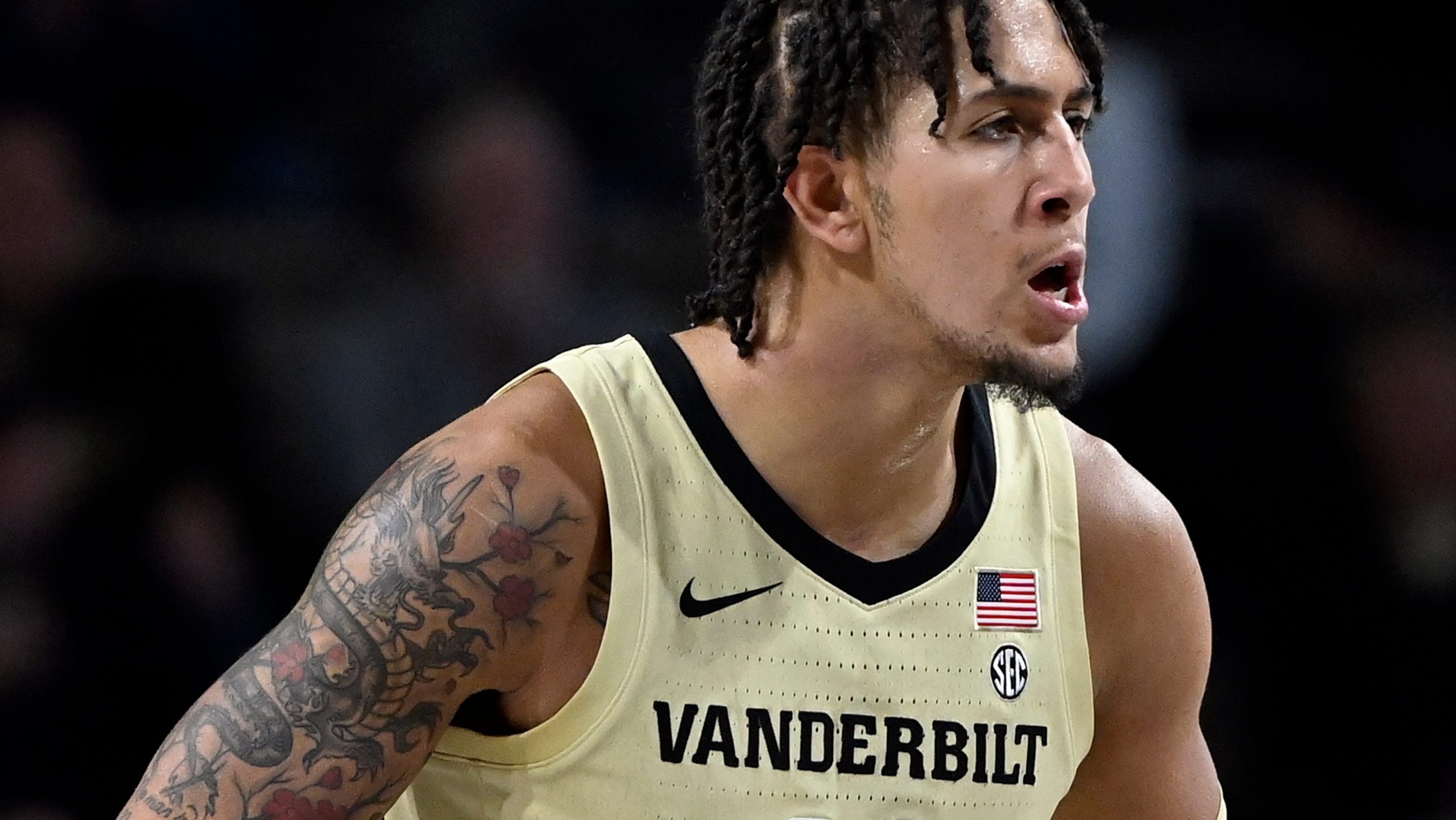 Auburn is a 91% favorite to win the game according to ESPN's matchup indicator. Tip-off for that game will be at 8:00pm on SEC Network.
On Saturday, Auburn has a very difficult road game at Florida. The Gators are a tough team to play and kept it close against Auburn in their first matchup of the season.
The Gators are riding a two game losing streak. The Gators lost to Kentucky last Saturday and fell to Texas A&M on Tuesday night.
Auburn is a 63% favorite to win this game, but don't be surprised if it's very close throughout the whole game.