The day was the coldest it's been in a while. It was blustery, sometimes drizzly, and just wasn't a very fun tailgate atmosphere. It was tolerable, just not the best.
The experience inside Jordan-Hare Stadium was the complete opposite.
Auburn wore orange facemasks. Auburn had the orange light show going early and often. Auburn even shot orange fireworks before the game and at the start of the 4th quarter. It was exciting and fun.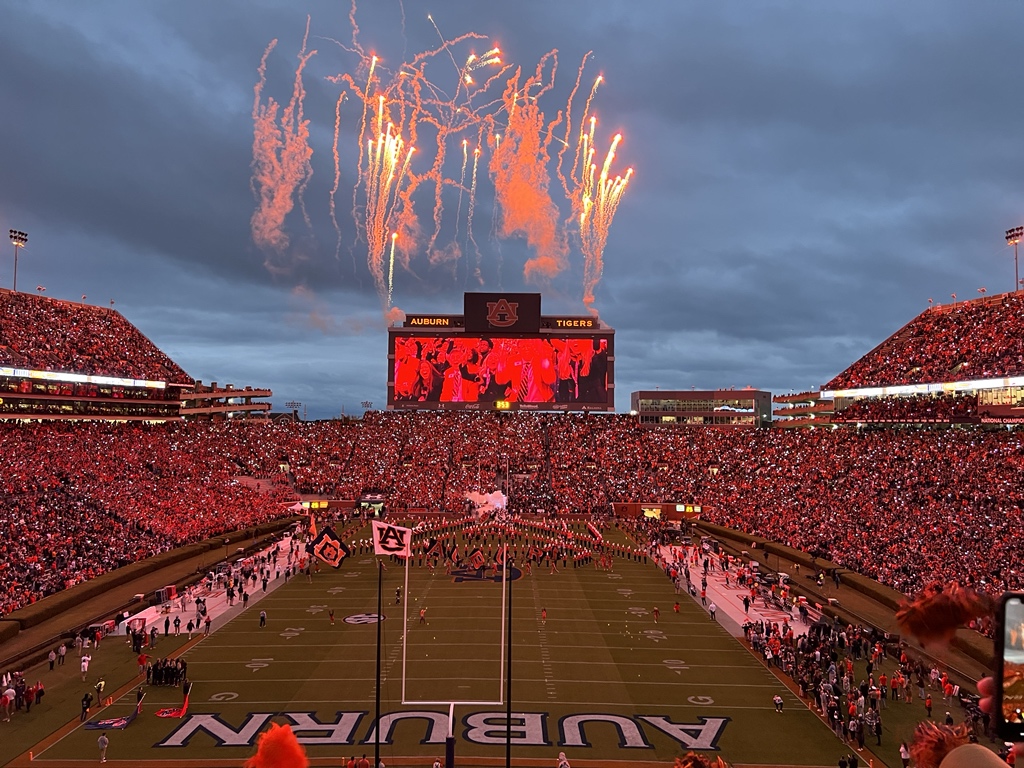 That could probably mostly be attributed to an entire day of liquid ways to stay warm and the gametime temps not being 95 directly in the sun. On top of that, Auburn played one of the best halves of the season in the 1st half.
Bo Nix did Bo Nix things. There were at least two plays like the LSU game. Tank Bigsby returned to the land of open lanes and long runs, thanks to the offensive line probably playing their best game of the season. Tight ends continued to be a factor. 4th down conversions were converted. The first half was nearly perfect offensively, including a long drive at the end of the half to get the lead back to two scores.
The 2nd half just wasn't as crisp. They moved the ball, but there was a fumble (and also a muffed punt), and 3rd down conversions weren't as clean. But when you're ahead at halftime and you only score 3 points, and your defense only gives up 3 points, you've done enough.
Speaking of defense, Auburn allowed Ole Miss to gain nearly the same amount of yards as their own offense, but they were also responsible for three turnovers on downs. All of those came in the red zone. They also had an interception in the endzone.
Here's how the Ole Miss offense fared in the 2nd half: punt, punt, turnover on downs, field goal, turnover on downs, interception, turnover on downs. I don't care how many yards you give up, if you cause that, whether some of those turnovers came from Lane Kiffin being the coach or not, that's a pretty good night.
Zakoby McClain should win ever defensive award. That is all.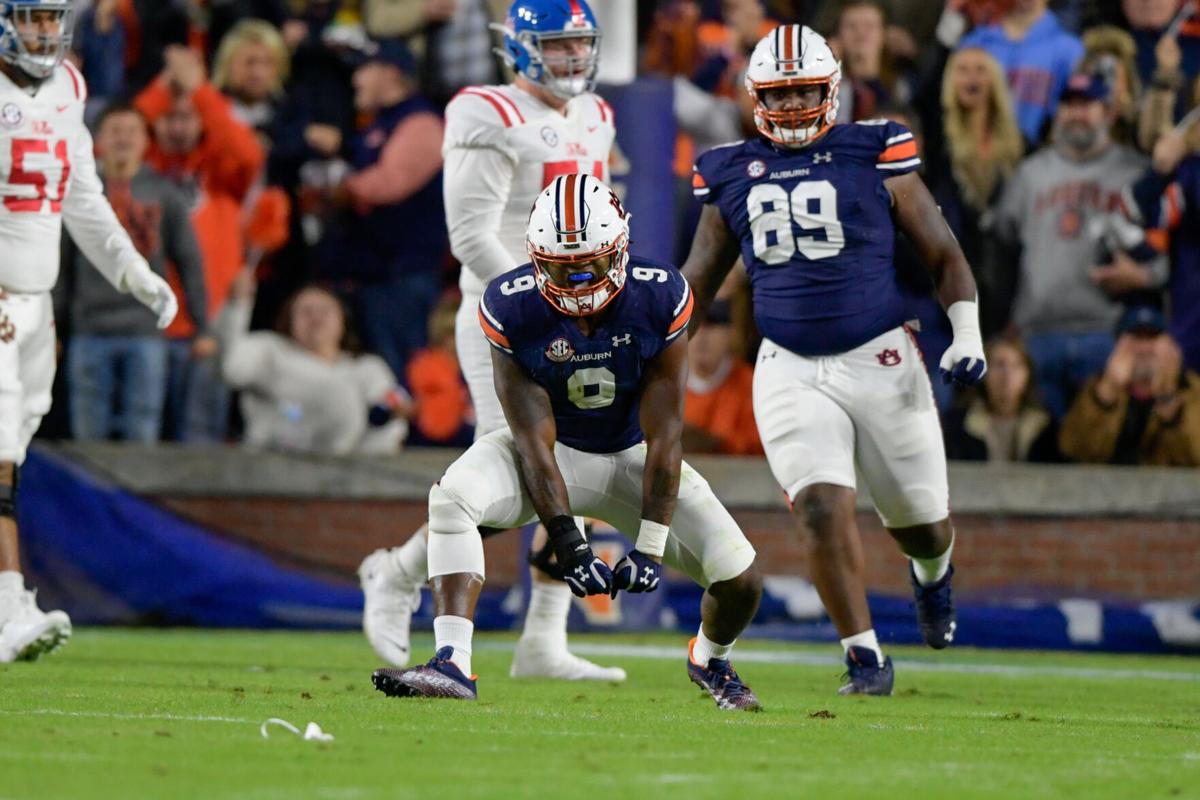 Auburn now has a Top 10 win. They beat a Heisman candidate who never really, truly got in a rhythm. Both sides of the ball are playing their best ball. People are noticing. People are starting to look stupid.
A trip to Texas A&M is next. They beat Alabama, but they've looked pretty unimpressive in literally every other game. We'll talk about it more this week, but for now Auburn is 6-2 and ranked #12.
Things are good. Things are on the right track.