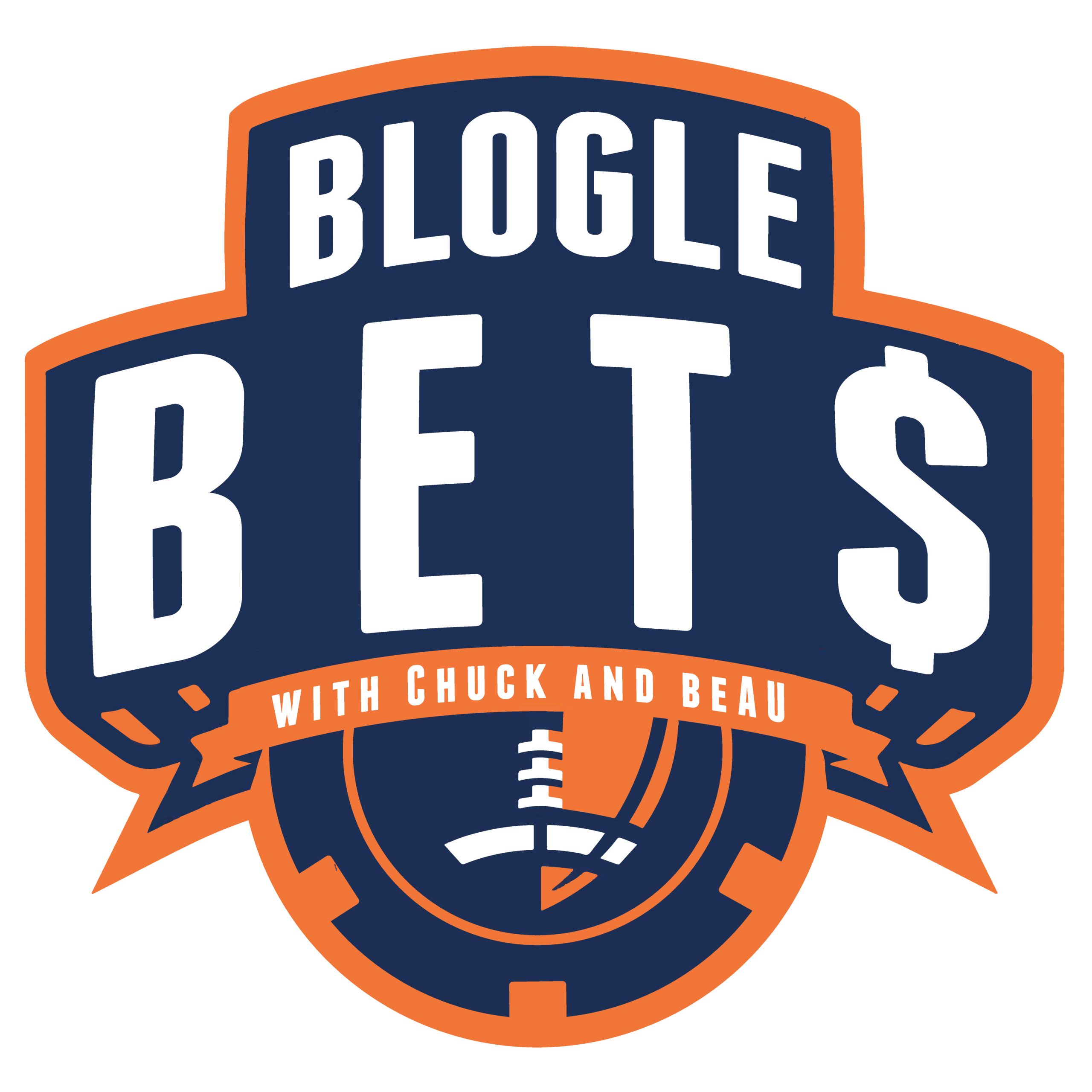 It's not easy being this good. If the AP Top 25 poll was ranking our performance, they'd probably have us top 5, or 12-15, or 28…. This is a reminder to get rid of all stupid polls/rankings. Anyway, after going 5-2 last week, we are on an absolute heater bringing our two-week total to 11-3. That means we are now 24-18 on the season. Don't call it a comeback. Pat yourself on the back @beAU. All celebrations aside, we never get too high or low because this business is full of ups and downs. Now, if you'll excuse us, there's work to be done.
If you look at Vegas lines, there is a continued theme of ranked teams as dogs to unranked teams. We are also seeing multiple instances of higher ranked teams as dogs to lower ranked teams. Beyond that, as recent as last night, mighty Coastal Carolina took down Troy by one score. Do you actually think Coastal is a Top 25 team? Come on. I get it, it's tough for people to use common sense in this day and age. In general, polls are incredibly dumb, and they lead the public astray.
Fret not! @beAU and I once again have you covered. This week 9 slate has some absolute gems. On top of everything, football weather has arrived. Personally, we can't wait to be in rocking Jordan-Hare Stadium with a nice crisp in the air. Let's take a look at our week 9 Blogle Bets picks. This week, we are giving out seven plays against the spread and two totals. (Check out our bonus teasers and a bonus parlay if that's your thing). Let's have a week.
The Picks Are In…
#10 Ole Miss at #18 Auburn -2.5 and Under 66.5:  War. Damn. Eagle. We've been trying to tell you all season how good Bo Nix and company actually are. We aren't going to harp on the incredible atmosphere that Ole Miss is running into. If you aren't aware of Jordan-Hare magic, I don't know what to tell you. Halloween weekend is going to be lit.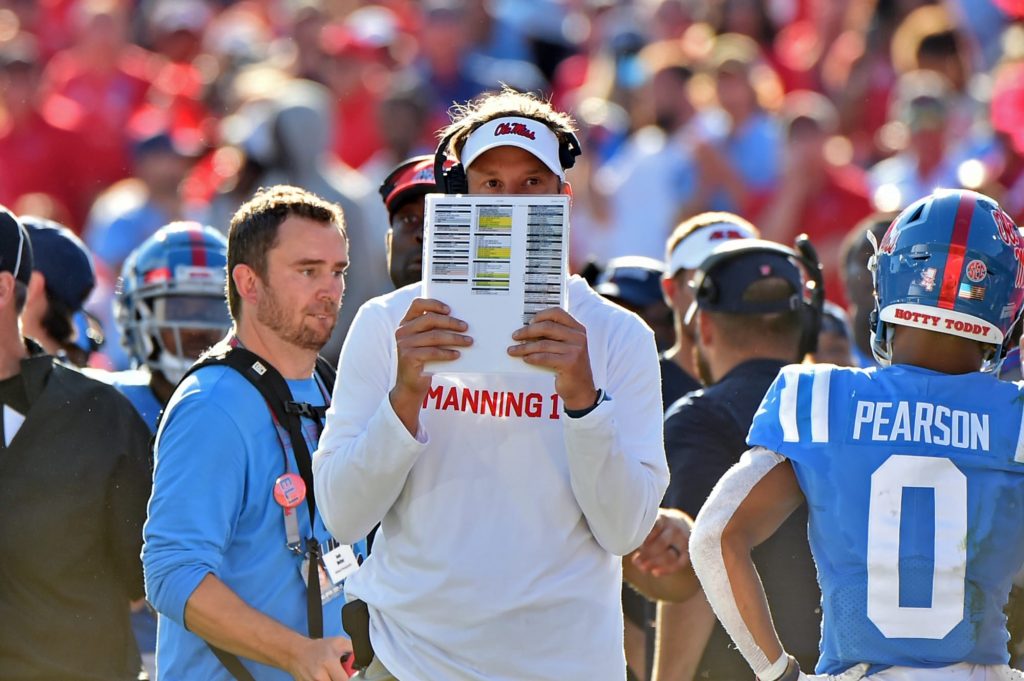 Need more? Ole Miss is 98th in the country against the run, giving up 179 yards per game. Tank and Hunter are going to run all night. On top of that, Auburn should be welcoming back starting LB Owen Pappoe. The Ole Miss run game (including Corral) is coming back down to earth. This means that the Tigers will control the clock and win by multiple scores. Take Auburn and the under and thank us later.
#6 Michigan at #8 Michigan State +4.5 and Under 50.5:  You knew it was coming. Sparty remains our Big 10 darlings, and we love them in this spot. Look, neither team has really played anyone. In general, we trust Jim Harbaugh about as far as we could throw him. Michigan State has the better skill position players. Give us the home dogs in a big rivalry game. Sparty on.
#12 Kentucky +1 at Mississippi State:  This is an absolute square pick, and we don't care. Both teams are horrendous, but Kentucky is slightly less bad. This will be a close game filled with turnovers, but the better team gets the W. Cowbells are the least intimidating things of all time. Kentucky is going to run all over State. Cats are still pathetic and overrated, but take them +1.
Missouri at Vanderbilt +16:  Biggest game on the slate right here. Clear your schedule, you're not going to want to miss a single snap. Whoops, meant to write that under the Auburn game. This game stinks to the high heavens. I really don't know which team is more embarrassing to have in the SEC. On top of that, you're going to give 16 points to Vandy at home against a probably equally bad team? My goodness, just take Vandy +16 and look away from your TV.
#1 Georgia -14 vs Florida (Jacksonville):  Welcome to the "World's Largest Outdoor Cocktail Party." Florida fans, you'll probably need at least 10 cocktails to make it through this one. Is Mullen's hot seat about to be set ablaze? Florida is the weird drunk uncle of the SEC. No one likes them. They are just kind of "there." They are about to get rocked. Don't bet against the #1 team in the country. Bulldogs > Gators.d
North Carolina at #11 Notre Dame -3.5:  Sam Howell can't do it all himself. That's exactly why we are taking ND in this spot. UNC's OL is just not going to get it done against a more talented ND DL. Turnovers will be the difference in this one, and Howell will spend way more time on the ground than he'd like. Rudy! Rudy! Rudy! (he was offsides).
Miami at #17 Pittsburgh -9.5:  This one is simple. Miami has embarrassed themselves most of the year while Pitt has looked extremely solid. Miami isn't about to beat anyone on the road. This will be a massacre. Panthers by a million.
Bonus Plays:
Teaser1:  Iowa +13.5/UGA -4/Arizona State -6
Teaser2:  WVU +17.5/Texas +12.5/UCF -1/2
Parlay (bc why not):  Iowa +3, Navy +11, WVU +7.5, Utah -6, Penn State +19, Cincy -26.5