Bad news, guys. UGACory, everybody's favorite to Dwag to hate, has respectfully declined to partake in the Other Sideline this year. It was a good run filled with abhorrent answers to my polite questions, but all good terrible things must come to an end. I guess it's time to figure out if Cory was an anomaly or if all Georgia fans are insufferable.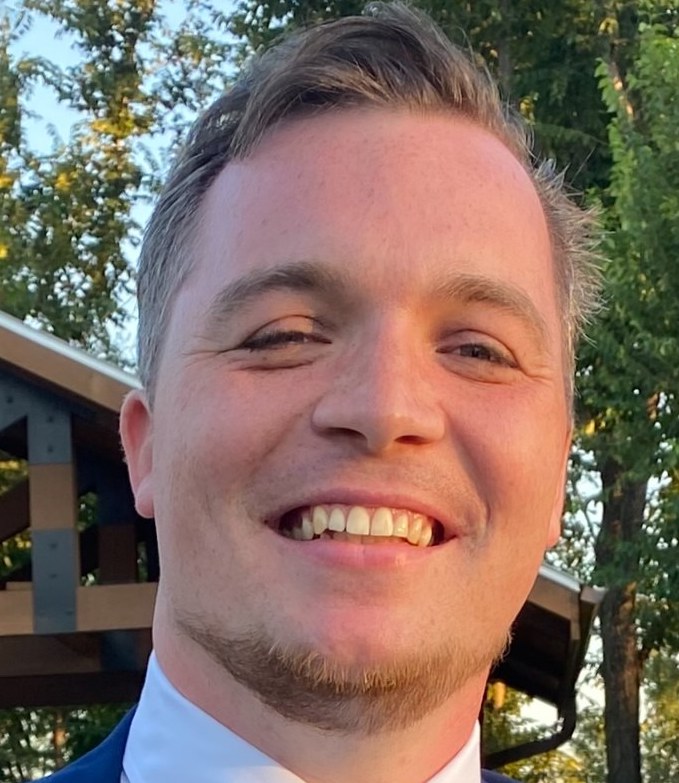 Connor Riley (@Kconnorriley) is a sports writer working for DawgNation.com out of Atlanta. You can read his work here. Connor graduated from the University of Georgia in 2016 and is unfortunately a Boston sports fan. After seeing his answers below, you may not feel the hate that you want to feel. It's kinda respectable (until you see that score prediction). I guess maybe UGACory really is the worst of them all.

1. What is a Georgia fan's first thought of Auburn football at this exact moment?
There's not a lot of worry about the state of the Auburn program. Maybe it's because Mike Bobo, their former offensive coordinator, is there or that Auburn's recruiting isn't very good at the moment, but I'd say Georgia fans worry much more about the other team in the state.
2. Show me the tweets you have in drafts about Georgia winning the national championship and ending the 40+ year drought this season. But really, how has Georgia not won anything given 95% of their schedule is the joke called the SEC East?
I mean Georgia's won the SEC East in three of the last four years. Sure you can point to the lack of a national title in the last 40 years, but Georgia's been right there among the top teams in the country since 2017, when they beat Auburn in the SEC championship game.
3. What is the Deep South's Oldest Rivalry mean to you and does playing it earlier change anything?
Not a fan of this game being played in October. I get why Auburn would want it moved to this month, but I think it'll hurt the rivalry long-term. Rivalry games are always more fun in November.
4. Name two Dawgs that Auburn fans should look out for and why?
Jordan Davis and Adam Anderson. Davis might be the most impactful defender in the country, as he makes it impossible for other teams to run the football. Adam Anderson is Georgia's best pass rusher and him pressuring Bo Nix should be a fun game of cat and mouse on Saturday.
5. Which two Tigers scare you the most and why?
Not sure any player on the Auburn roster scares anyone for Georgia. Tank Bigsby is really talented ,but I don't think the Auburn offensive line is going to do enough for him to make an impact. I'll say I'm interested to see how Demetrius Robertson plays. Things didn't work out for him at Georgia, but he's someone I think a lot of fans want to see do well, except for Saturday.
6. Where will each team have an advantage over the other?
I think Georgia has an edge on both lines of scrimmage. Auburn should be able to make things difficult for the Georgia passing game, given the Bulldogs are very banged up at the wide receiver position. What they did in the second half to Kayshon Boutte from LSU was impressive.
7. Which matchup will decide the game?
How much magic is Bo Nix able to create. I was really impressed with how he bounced back against LSU. But he's going to need to be even more special if Auburn is going to have a chance on Saturday.
8. What is your analysis/score prediction for the game?
I do think Auburn is going to make Georgia work for things on offense. I'd be surprised if the Bulldogs ran as well against Auburn as they did on Arkansas. There's a pretty good chance Stetson Bennett starts and I think Auburn is going to dare him to beat them. It might not always be pretty, but he'll do enough offensively. Defensively, I don't think Auburn will score. I've got it 24-0 Georgia.
9. Where will Auburn and Georgia end up this season?
Auburn will make a bowl game, which I'm not sure many would have said in the fourth quarter of the Georgia State game. Maybe 8-4/7-5. For Georgia they'll win the East and I think make the College Football Playoff. Question just becomes whether or not they're able to beat Alabama. They've got a championship ceiling and a different feel than past Georgia teams. But Alabama is Alabama.
10. I say Nick Fairley, you say…
The 14th pick in the 2010 NFL Draft who went on to have a disappointing NFL career. He was Auburn's best defensive player on the 2010 title team.