Sometimes I told you so just doesn't quite get the job done. How fragile we are, and how easy we forget sometimes. The majority of the fanbase was convinced that TJ Finley was going to be the Auburn Messiah.
One good drive in an inevitable sleepwalk and Auburn fans were ready to see Bo Nix disappear into the abyss. Disregard his past successes. We've got it all figured out now. How very unfortunate for that type and yes, you were one of them. Much like the bombing of Pearl Harbor, a sleeping giant was awakened.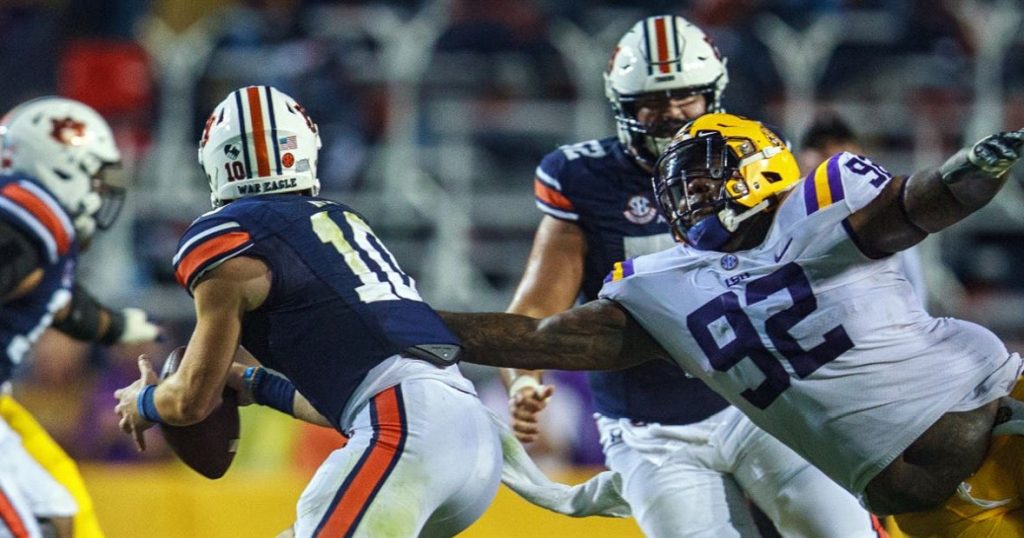 Ok, I'll cut you a little bit of slack. The TJ Finley truthers had a good argument. He showed great pocket awareness and provided a spark in an otherwise dead offense. We will forever be indebted to him for the Georgia State win.
Now having watched that LSU game, could you imagine how many times Finley would have been sacked? There is no way at 6'7" he would have been able to do what Bo did on multiple occasions. The fake quarterback controversy is over. Some you had a good argument; it just wasn't the right one.
Auburn quarterbacks are in a position unlike many in our conference. With the lack of elite wide receiver talent and mediocre offensive line play, they must play an almost flawless game to have success. It's unfortunate that Bo had to be Johnny Football 2.0 several times just to pull out a five-point road win. He does not have the luxury to sit back in the pocket for multiple seconds at a time and go through progressions.
Unfortunately, we aren't in a position to where Bo can turn around and hand the ball off thirty-five times a game either. Having to be Superman to win football games isn't ideal and it isn't going to be sustainable. The problems that created the fake quarterback controversy are still lingering. Bo just put a band aid over them in Baton Rouge, along with some duct tape on some people's mouths.
Looking ahead to this week's Georgia game, I'm coming into this one with realistic expectations. This is a very tall task. We haven't exactly been able to run the ball on a consistent basis and I don't see us being able to do it Saturday. We will have to have some quick hitters out of the backfield similar to what we saw with Shivers in the second half at LSU. That's basically a glorified running play anyways.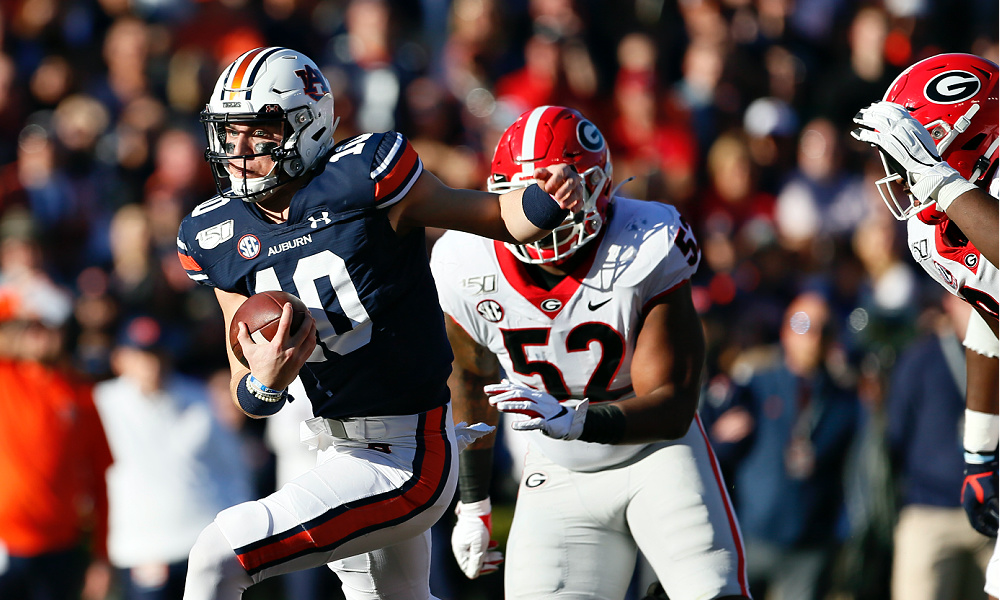 Bobo will have to scheme guys open because it will be tough for our receivers to create separation in what I anticipate being a rushed Bo Nix. Georgia undoubtedly has the best defense in the country, and they have enough to make any quarterback look human.
We will probably see Stetson Bennett taking snaps for the Georgia offense. That tells me they will really try to lean on the ground game. Meaning, eventually, it will open the play action to that gosh darn tight end that we seem to struggle to cover. The Dawgs have more talent at about every position on the field. If football is truly won in the trenches, on paper this isn't looking pretty.
It's not all doom and gloom, though, folks. I feel the Auburn fan base has a little energy back. Jordan-Hare should be rocking like it's 2017. I think most of the Bo Nix noise has died down, or at least it needs to be.
If Auburn's defense can just manage Georgia's running game, avoid big plays, and win the turnover battle, they'll have a chance. Bo Nix has yet to be sacked or turn the ball over this season. Don't turn the ball over, force turnovers, manage the run game, let Bo be Bo. That is the recipe for Saturday. We can because we have.
Oh yeah, never talk down #10 again.