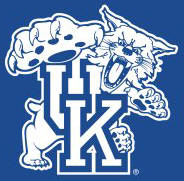 The phrase "wake-up call" meant so many things last week as the Tigers got busted in the mouth early by the Razorbacks. The contest with Arkansas was Auburn's first game of the season that started before 6 pm, the first game against a prolific offense, and the first game the Tigers had to overcome a major deficit. Besides the latter, we are assured that Auburn won't have to play against these factors this week.
I won't be like most LSU fans and claim that nobody wins in Jordan-Hare on Saturday night, but this season, so far, it has been that way. The Auburn faithful has had plenty of extra factors to get them riled up the last few home games (torrential downpours, game delays, etc.), and this week it looks like a nice little cold snap will get them going. There's just something about crazy natural elements that always seem to get football fans even more excited.
This will also be a nice return to the friendly confines after two straight away games. The players will be glad to use their own locker room, play on their field, and see a stadium of fans cheering for them. We'll be glad to see them again too. It's been too long.
It's no secret that Kentucky's offense, even when healthy, isn't going to put up the numbers that Petrino and his Hawgs will. Throw in a 2nd-string quarterback and it becomes a absolute given. However, Kentucky has played the top three defenses in the SEC the last three weeks, and did manager to score some points and knock out a certain Saint.
The loss of their starting quarterback, Mike Hartline, is going to hurt though. The Wildcats run out of the Wildcat formation a lot, but Auburn's defense should have a little practice against that. Look for the Tiger D to come out and prove that last week was the low point of what we'll see from them this season. There is a lot of pride for them to gain back this week and it starts with Kentucky. Lucky them.
Auburn has been behind in every game this season. Before the Arkansas fiasco, the largest deficit was 14 points to West Virginia. As we all know, that lead dwindled and was eventually overtaken in the 4th quarter. Last week's deficit was just too much for the the Tigers to overcome though. They needed an absolute perfect 2nd half, but came up short.
They won't have to worry about that this week. Auburn's offense should be able to score early and often while gaining an insurmountable lead. The Wildcats will score some points because shutouts are hard to come by in the SEC no matter who you play. As hard as the defense might play tomorrow, a touchdown or two will be scored.
The Tigers need to come out and prove that last week was the fluke that it was. There will be no need to press, but there will be normal SEC pressure. This should be a good game to get back on track, rest some starters in the 4th, and get ready for LSU. I'm not looking ahead of the Wildcats, but the Tigers should win, and even Kentucky knows it.