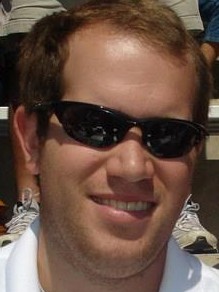 Josh Barnhill (@Barne2017), formerly of Maroon and White Nation, is now the lead writer for 121village.com. He is a 2007 graduate of Mississippi State, and has been on the 'Blogle many times. You'll remember Josh as the guy that grew up an Auburn fan in a family that was mostly Auburn, but now seems to really, really hate Auburn. He was still nice enough to answer questions once again.


1. What is a Mississippi State fan's current thoughts on Auburn football?

Auburn is a really good team, and they are probably the only thing standing between us and any hope of winning the West this year. I'd suspect Auburn fans should view us the same way – after four weeks of football this looks like a battle for 2nd place and the winner is officially Bama's challenger.
2. What's the vibe like in Starkville right now?
Last week it was sky high, but obviously we got brought back down to earth in Athens. I'd say we are hoping to compete vs. Auburn. LSU, Georgia and Auburn all have similar levels of talent – we creamed LSU and got creamed by UGA so who knows what will happen on the plains.
3. How you gon' beat LSU by 30 and then lose to Georgia by 30?
Georgia is really good. Like Alabama good. Kirby Smart may be taking all those years at Bama and all the talent Georgia has accumulated and is about to build a monster. I feel sorry for y'all having to play both of them each year.
4. Name two relatively unknown Bulldogs that Auburn fans should lookout for.
I assume Jeffrey Simmons is known, so I'll go with Mark McLaurin (safety) and Kieth Mixon (slot WR).
5. Name the two Auburn Tigers that worry you the most.
I'd be a fool if I didn't say Pettway after what he did to us last year. And name any Tiger on the defense, they are all good.
6. Where do you see each team having an advantage over the other?
I think MSU DL might have an advantage over Auburn OL, and Auburn's secondary over our WRs. I'm expecting a defensive struggle.
7. Let's play a game of word association: Cam Newton.
Huge dork.
8. What's your analysis and score prediction for this game?
I think it's another close Mississippi State/Auburn game. Both teams like to run the football, neither really has a big play threat at WR. Both defenses are top 10 nationally. The big question for me is how will Auburn's offense do against State's defense. I'm not confident that State will move the ball much against Auburn's D.
My heart says Mississippi State wins 14-10, my head says Auburn wins 24-14.
9. Where do you see Auburn and Mississippi State ending up this season?
Winner goes 9-3 with a chance for 10-2. Loser ends the season 8-4.
10. How many cowbells do you own and why do you take pride in something a country high school would do?
If you count my family's cowbells under my ownership then I own four.
We ring cowbells because that's our tradition like how y'all say War Eagle. Neither one makes a ton of sense and opposing fan bases think both are stupid. And that fact give us more reason to enjoy doing it – because it's ours and others hate it.
Auburn hates the cowbell more than any other school, but you get this year off. We don't bring it into Jordan Hare and you don't bring that eagle to Davis Wade.