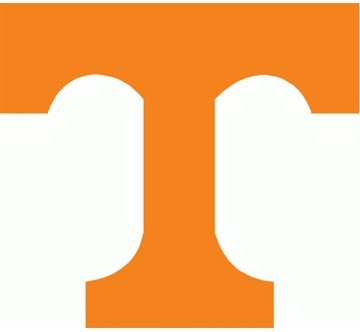 It was an unbelievably hot October morning. The game kicked off at 11 am. A mediocre Tennessee team, with Jarrett Guarantano, came into Jordan-Hare Stadium with an 11-game SEC losing streak. Auburn, with Jarrett Stidham, was 4-2 and coming off a dumb loss at Mississippi State. It still felt like an easy win for Auburn. Instead, Stidham accounted for three turnovers, and Guarantano and his receivers looked a Heisman candidate with multiple Biletnikoff finalists. Auburn lost 30-24. It was nearly inexplicable. It was 2018.
This week, a mediocre Tennessee team, with Jarrett Guarantano, comes into Jordan-Hare Stadium with a 4-game losing streak. Auburn, with Bo Nix, is 4-2… this sounds very familiar.
Nah…
You'll remember, Tennessee ended last season with a string of victories over Kentucky, Vanderbilt, etc. (like they always do) and then started this season winning their first two. They were ranked as high as #15 because people want teams that used to be good to always be good. It's dumb nostalgia (see: Notre Dame).
Since then, they've lost four straight. They haven't all been absolutely head-scratching, terrible losses. They were blown out by Alabama, Kentucky (ok, that one is bad), and Georgia. Then lost semi-respectfully to Arkansas. But they've lost four in a row and have looked bad in doing so. They don't know who the quarterback should be. Tennessee fans are done with Guarantano. They are acting like Tennessee is the Tennessee of the last 10 years.
Psst… this preseason hope-turned-misery wouldn't keep happening if they didn't get Vanderbilt, Kentucky, and maybe a lower-tier bowl to end every season, sending beat reporters into a nostalgic frenzy. I know you're tired of just picking Georgia and now sometimes Florida every year, but you're just wasting your time.
I'm very passionate about Tennessee's fake-hope inducing back end of their schedule, as you can tell.
The last time Auburn played football, they looked like a top-5 team. Yeah, they blew out LSU. Good, huh? Well, LSU isn't very good. But Auburn still looked very good, regardless of who they were playing. It was definitely their best game of the season, and it all happened without Tank Bigsby hitting 100 yards rushing.
You see, Auburn's offense started off the season shaky. They had to figure out the offensive line. They had injuries. They weren't sure how much Tank could handle. They know now.
Since then, and even despite the dumb loss at South Carolina that only and I mean ONLY happened because of three interceptions, Auburn has figured out their offense. It's not perfect, but it's good enough to beat most if not all teams in the SEC. It's simple, if Bo doesn't throw interceptions, which he hasn't done at home, Auburn wins.
Auburn's defense has slowly turned into one of the best in the conference. They are the only SEC team to not give up 30 points in a game this season. The secondary might be the best. Given Tennessee's inability to field a good offense, they should be able to feast.
The two worries Auburn fans should have going in to this game is the fact that Jeremy Pruitt has always seemed to have Gus's number in regards to calling defense against Gus's offense, and the three week layoff due to a scheduled bye week and the postponement of the Mississippi State game.
Good news! This isn't Gus's offense, or at least it's masked that way. Also, this is Auburn's first night home game of the season. Maybe home field advantage will finally be a factor in an Auburn game this season.
A few weeks off after Auburn appears to have gotten on track gives me no worry at all. We were pumped about the bye week because it was going to allow everybody to get healthy. What's one more week? If we were playing Alabama, maybe. But we're playing a flailing Tennessee.
Gus knows that loss was really dumb in 2018. It's one of his only two inexplicable losses (South Carolina 2020 is the other one) on his Auburn resumé. He knows he has the better team. He knows he has home field advantage. He knows his team has gotten better. He knows his opponent has gotten worse. He likes these types of games.
It will feel a lot like the LSU game. It may take a quarter to get going, but Seth Williams will end the day with three touchdowns. Bigsby will score two more. Nix will run one in as well. We'll see the backups.
Auburn 42, Tennessee 10