Well, when you only have four games to pick, it's easy to go undefeated. Thanks, Week 8!
Last week: 4-0 (100.0%)
This week: 6-2 (75.0%)
Overall: 44-22 (66.7%)
It looks like we only have one postponed SEC game this week. AS OF NOW. Some of these are easy, but most are not. Lotta even matchups this week.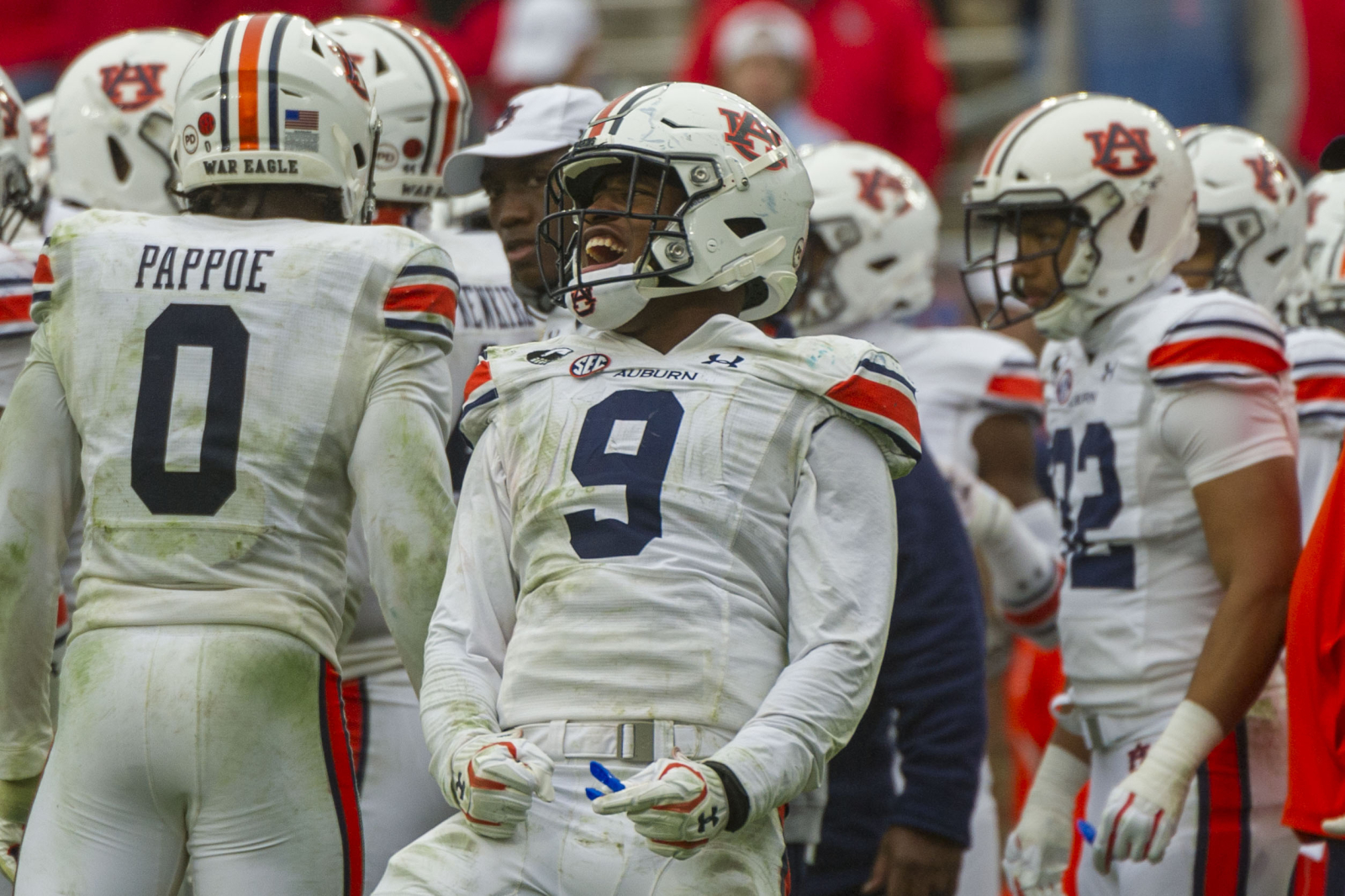 11/21
LSU at Arkansas – The Purple Tigers are almost abysmal at this point. The fun of Arkansas's season has worn off. It started around the time Auburn legally and logically beat them. The Razorbacks have still had the better season and are at home, so I guess we'll give this one to them, but it'll be close.
Arkansas 34, LSU 30
LSU 27, Arkansas 24 – FAILURE
Florida at Vanderbilt – The Gators can't stop scoring. Vanderbilt can't really stop anybody from scoring. We need the newness of Dan Mullen to wear off at Florida, this is getting stupid.
Florida 52, Vanderbilt 17
Florida 38, Vanderbilt 17 – SUCCESS!
Ole Miss at Texas A&M – The 3-win team that everybody loves because their coach isn't boring was supposed to play the 1-loss team that everybody loves because they think they might be right about a good Aggie season for the first time in 10 years. Sadly, we'll have to wait.
POSTPONED
Kentucky at Alabama – Remember when Auburn beat Alabama only because Mac Jones was playing quarterback and now Mac Jones is a Heisman favorite? That doesn't make sense, does it? Kentucky doesn't know what they are right now. They've used 67 quarterbacks. Who do they think they are? Georgia?
Alabama 38, Kentucky 7
Alabama 63, Kentucky 3 – SUCCESS!
Mississippi State at Georgia – Speaking of Georgia quarterbacks, it is said that they will start JT Daniels, their 3rd starting quarterback of the year, against Mississippi State, who barely has enough players on the team (due to transfers) to meet COVID-19 protocols. It won't matter who is playing quarterback for Georgia this weekend.
Georgia 31, Mississippi State 10
Georgia 31, Mississippi State 24 – SUCCESS!
Missouri at South Carolina – The Gamecocks fired their coach. Missouri has been better than expected. They'll destroy South Carolina on a down day.
Missouri 42, South Carolina 10
Missouri 17, South Carolina 10 – SUCCESS!
Tennessee at Auburn – Check back tomorrow for the game preview, but SPOILER ALERT: 2018 was fake.
Auburn 42, Tennessee 10
Auburn 30, Tennessee 17 – SUCCESS!
Other Games of Note
Indiana at Ohio State – Indiana is not bad, but they're still living off that Penn State win. How many games has Penn State won? Oh, that's right. None. They are 0-4. Ohio State is the best team in a land of nothing. Who cares?
Ohio State 38, Indiana 13
Ohio State 42, Indiana 35 – SUCCESS!
Oklahoma State at Oklahoma – The Sooners didn't start off too great, but they've rattled off four straight wins, including 62 points in back to back games… against bad teams. Oklahoma State is an overtime loss from being undefeated. They haven't been world beaters, but they have a solid squad. I expect the Cowboys to take some frustration out on Oklahoma.
Oklahoma State 48, Oklahoma 23
Oklahoma 41, Oklahoma State 13 – FAILURE
Now that you know who will win, head on over to the 2020 War Blogle Pick 'em and get your picks in. There will be weekly prizes and an overall winner at the end of the season. It's easy. Do it.