24. Auburn 18 vs. LSU 13 – Sept. 24, 2016
Note: This game was not in the 2010 edition or 2015 edition of the list since it was played in 2016.

How I Remember It: Given the lack of touchdowns in this one, outside of the last play, the game wasn't that memorable. The thing I remember is the last play, Toomer's being lit on fire, and Les Miles being fired from it. It was a wild night, that really didn't start until the clock hit 0:00. As I wrote back then, everything about this weekend was weird.
What Really Happened: Auburn came into the game unranked and 1-2 after losses to Clemson and Texas A&M. LSU was 2-1 and ranked #18. Both offenses were okay in terms of stats, but there was only one touchdown scored between the two of them. Both had 1 turnover. Time of possession was about split. First downs and yardage were nearly identical. It was a field goal fest.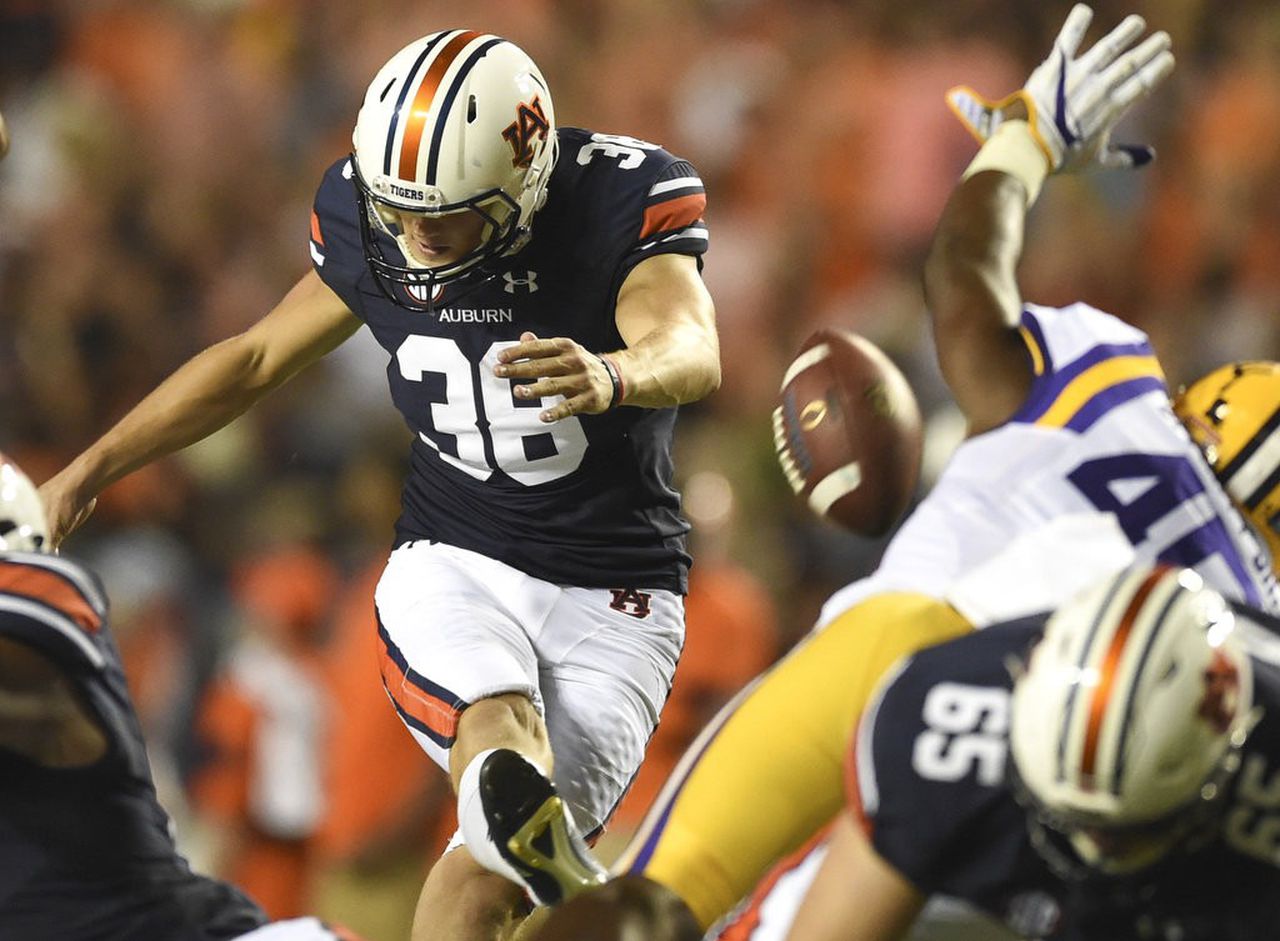 Daniel Carlson had 5 field goals and it ended up being enough, just barely. LSU started their final drive down 5 with a little over 2 minutes to go. They got down inside the 20, had a penalty with 1 second left (on a running clock), and despite the officials letting the seemingly final play go, resulting in a LSU touchdown, the play was reviewed to show that the ball was not snapped before the clock expired. Auburn won.
Fun Fact: Mark Cuban and Karl Malone were in town to watch the game and a German guy lit one of the Toomer's trees on fire after the game. That is not necessarily a "fun" fact, but still.
Why did I pick this game? As I mentioned, the game wasn't all that great. But the ending was very Auburn-LSU and the postgame antics were VERY Auburn-LSU. Les Miles being subsequently fired a day later was the icing on the cake.
Play of the Game: It wasn't really a play, since it didn't officially happen, but the final non-play was the most exciting moment of the night.
Player of the Game: When you score all of the points, Daniel Carlson, you get to be player of the game.
Quote of the Game: "I don't know if I've ever come as close to winning a game and finishing second as today." – Les Miles
National Story and Box Score: ESPN
Final Drive:
You can view the rest of the 2020 edition of this list here.