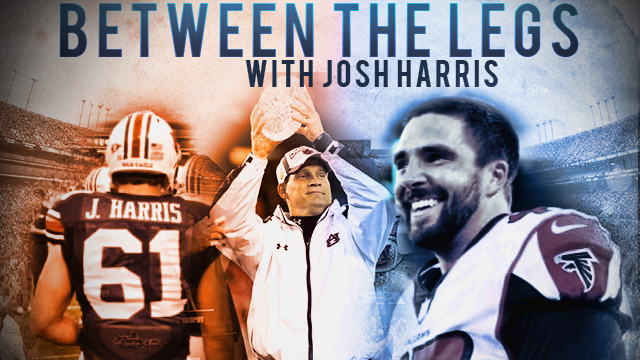 Week 5 of the 2010 season had the Warhawks of Louisiana Monroe coming to town. It's no secret that these games are less attended and less attractive. Some even refer to them as "cupcake games." Most of the people that use that term are fans of teams who play entire schedules of "cupcake games." Call me a homer, that doesn't matter, SEC schedules are just different. At the end of the day, these games count and people remember. Just ask Alabama.
In these games (well, every game) you want to get out to a fast start. The last thing you want to do is give teams hope and allow them to hang around. The idea is to let your starters handle business, stay healthy and then hopefully let the backups and walk-ons finish it off. That last part is one of the best parts of college football.
Regardless of scholarship status or where you stack up on the depth chart, every player on the roster is stressed throughout the week. From classes to practice to treatment to study hall to recovery to daily life as a student-athlete, game day makes it worth it. Feeling the energy of a stadium will never get old. All of your outside worries go away and your focus is solely on doing your job.
As a walk-on in 2007 I wasn't put on scholarship until 3 years later in the summer going into the 2010 season. That was after I started the entire 2009 campaign. Walk-ons are vital to college football teams. Some of them are the hardest working on the team. No star rating, no ego, they want to be there. For many at Auburn (including myself) it's been a lifelong goal to play there. They pay their own way for the chance of getting to run on to that field when it counts and not just for scout team.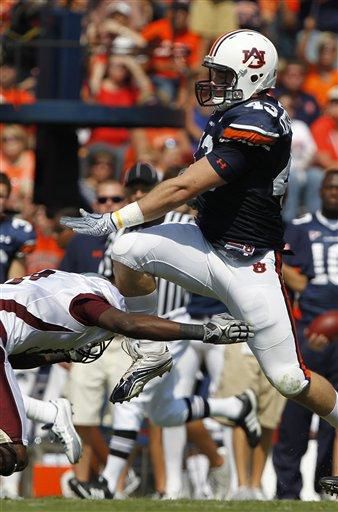 As a long snapper I didn't play much scout team, but I did serve as the center during 7 on 7 drills and also helped other special teams units. For example, I used to (and still do) run down on the scout kickoff team to give our return units a good look. In the summer before the season started, we were going through kickoff return drills in the stadium. I jumped in there and followed the guys in front of me. This was a half speed drill where some of our blockers were working on their timing and spacing. When my turn came, Trooper Taylor told Eric Smith to go full speed. I guess Troop thought it would be funny. There I am jogging down field and the next thing I know I'm being de-cleated! But it was fine. I mean after all, I was still just a walk-on.
Of the many walk-ons and backups that got in against the Warhawks, Chris Humphries stood out to me. There was a series of plays in the second half where he played defensive line on 3rd down, rushed the punt on 4th down and recovered the fumbled snap, then lined up at H-back on the ensuing offensive possession. There wasn't another player on the team doing that. Chris worked harder than most of the guys on the team. In fact, during most practices, our starters would get mad at him for going too hard. Guys like Chris made our team better.
This game went exactly like you would want it to. We got off to fast start and never looked back. We actually didn't punt this game. That is very rare no matter who you are playing. Knowing what I do now, this had a NFL pre-season game feel to it. Starters were pulled pretty early and they turned into the biggest cheerleaders and coaches for the guys finishing the game.
We rolled to a 52-3 victory and got to rest most of our guys for a good bit of the second half. Another low-key win was this game ended around 3 pm. Our next opponent would be much tougher. We were on the road at Kentucky and would need some late game magic to stay perfect.