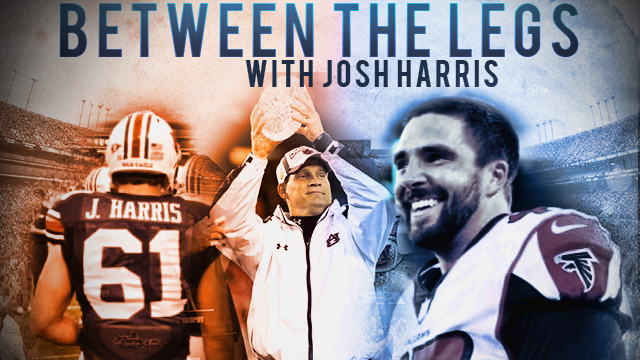 Thursday night games are a lot, especially at the collegiate level. They present many challenges to the teams, schools, and fans. Some of these stressors include not as many recovery days, limited practices, and class scheduling. But at the end of the day, they are awesome! Prime time, only show in town, and you get a mini break on the back end. Up until that point my only experience with a Thursday night game was a 2008 matchup against West Virginia. We went to Morgantown and got run off the mountain. Not exactly the thing you want the country to see.
2008 also happens to be the last time we traveled to Starkville. How could anyone forget that impressive 3-2 victory? This was a different team. Dan Mullen now coached Mississippi State and he had a lot of cowbells on his side too. Those things are the worst. I've never understood the NCAA's position on them. During pre-game they announce that they are banned(?). On the field it sounds like a giant rainstick being played through loud speakers.
It was a great atmosphere for football that night. Two SEC West teams playing an early season game is always fun. The stands were full and it was loud. Early season matchups like that can give teams momentum and confidence moving into the rest of the year. We knew they would be ready to play and they didn't disappoint.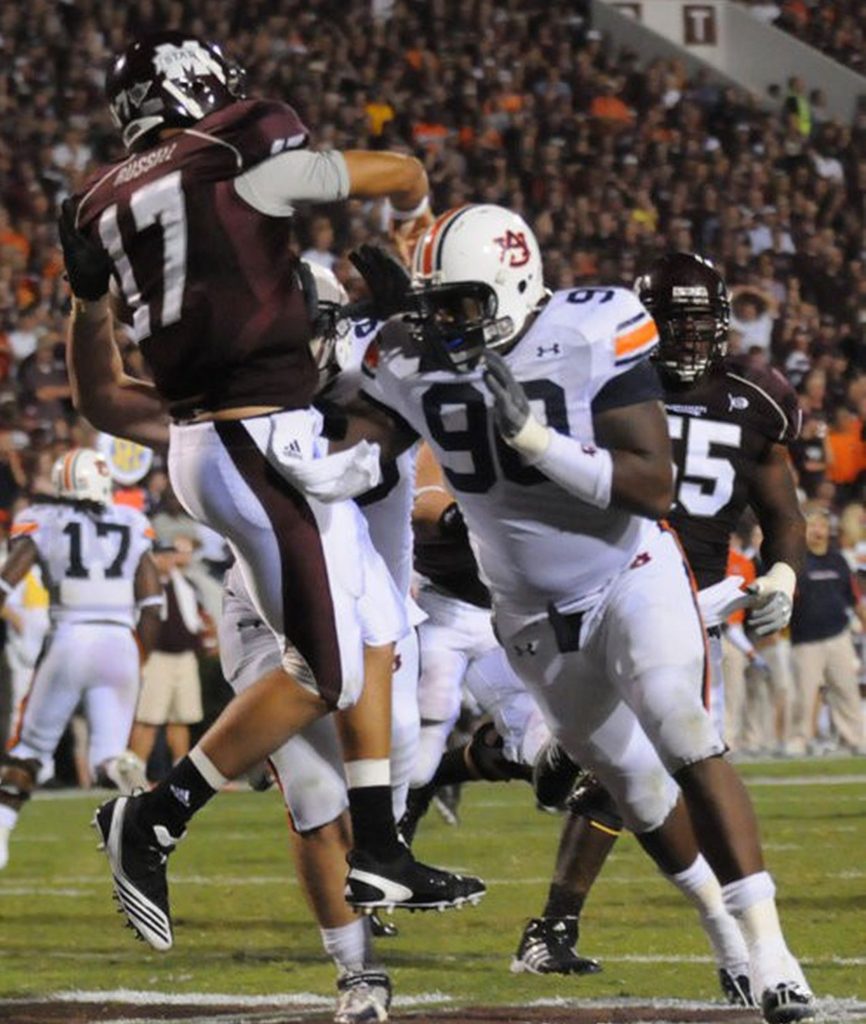 We scored on the opening drive of the game and things seemed to be picking up right where they left off. After a defensive stop however, we muffed the Bulldog punt and they scored a few plays later. The game was really close. Most SEC games are close. We entered the 4th quarter with a 3-point lead and that's where this game (like most) would be decided.
Nick Fairley dominated the game. Tackles, sacks, fumble recoveries, and even an interception. He played a big part in the defensive effort that night. Our offense struggled in the second half. The part of that struggle I remember most is running out there for a field goal with about 2 minutes left in the game. Holding on to a 17-14 lead, our attempt was blocked. That is a terrible feeling. We only get a few opportunities a game to do our job as a field goal unit. We could've forced them into needing a touchdown and extra point to win. Instead, we let them off the hook and gave them a chance. Despite the win, that special teams meeting loomed over my head the entire trip home.
We put our defense in another tight spot. The game came down to that final drive. They converted a big 4th down and after a costly pass interference penalty on us; they were around our 40-yard line. The Bulldogs had a fresh set of downs with under a minute to play. We "caught" a huge break when a Mississippi State receiver dropped a pass that would've easily put them in field goal range. Their ensuing 4th down attempt fell incomplete and we hung on for the win.
This game ultimately served as the test any team needs early in the season. To go into a hostile environment on a short week, there are a lot of potential distractions. Did we play our best? No. Did we win the game? Yes. That is all that matters. I think we learned a lot about our team that night. We found a way to win!
After 2 games we were leading the SEC West and had a big home game against Clemson coming up. Remember that mini break I mentioned? That was much needed after 2 games in 6 days. It also provided a few extra prep days for the game. We would need all of that and then some to improve to 3-0.