Auburn beat Alabama 48-45. It was the second highest scoring Iron Bowl ever. It wasn't supposed to be. It was supposed to be a low-scoring slugfest. It wasn't.
Alabama didn't have Tua, Auburn's defense hadn't given up more than 24 points in a game all season. Auburn's offense had struggled to score tons of points against the better teams on their schedule. It was setup for a 17-14 battle. It wasn't.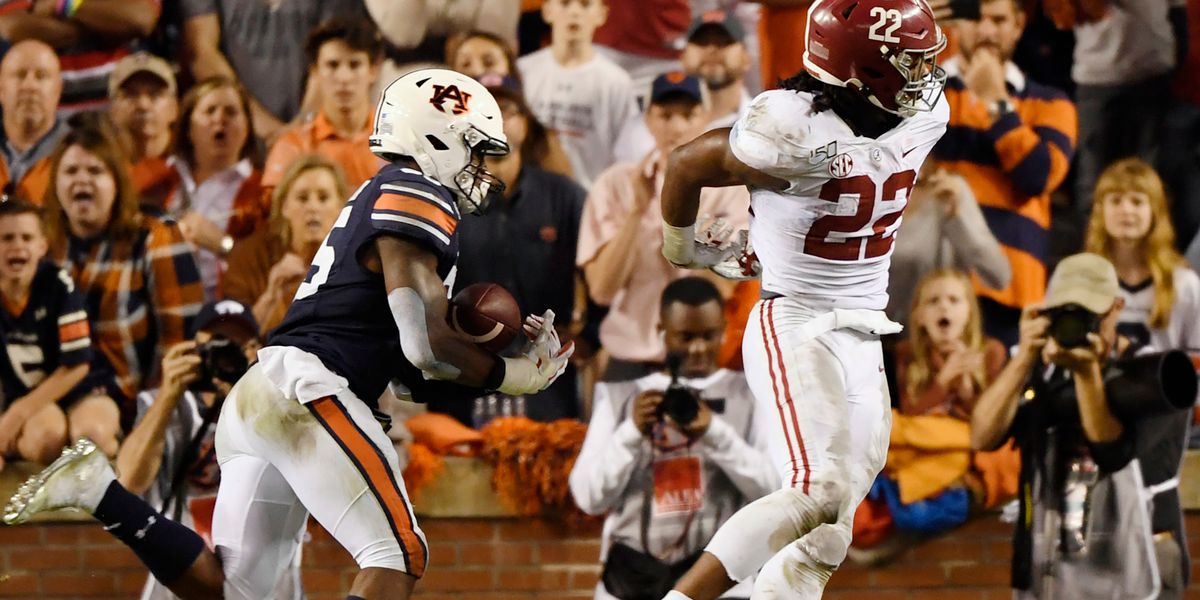 As I said in my preview, the fact that Tua was out wasn't going to change much of Alabama's offense. As long as Mac Jones could get the ball to their bevy of 5-star receivers, they'd be nearly the same offense. For the most part, he did that. That's why Alabama was able to score 45 points (38 from the offense) on this vaunted Auburn defense. We've never seen receivers run so free, but that's what they do, and that's what makes Alabama's offense run.
As I also said in the preview, the moment, the stadium, the fans, and sometimes the defense would get to him. And they did. The strange thing was that the two times I remember Mac getting destroyed in the pocket, he was also able to get the pass away and into the hands of a receiver in the endzone. It was strange.
But down in the North end of the stadium, once going towards the South, and once a yard or two away from seven points, the Auburn defense made him do the things I said they would do. I told multiple people before the game that the Auburn defense would need to score to make it a winnable situation for Auburn. They did more than that. They did it twice.
The first pick-6 was just a bad pass, floated over the receivers head and right into the arms of Smoke Monday. He snaked around a few of Alabama's offensive players and ran it in. The second pick-6 was due to Nick Coe getting to Mac as soon as he got the ball. He had no choice but to get rid of it, and neither Najee Harris nor Zakoby McClain knew it was coming. That was until it hit off Najee's back, and Zakoby took it to the house. I stood up so quickly, I almost passed out. I think I just ended up standing on the seat in front of me with a single fist in the air.
Then Shaun Shivers took the soul of all of Alabama football, and then Alabama was forced to rely on their kicker in the same endzone as 2013. It wasn't going to happen.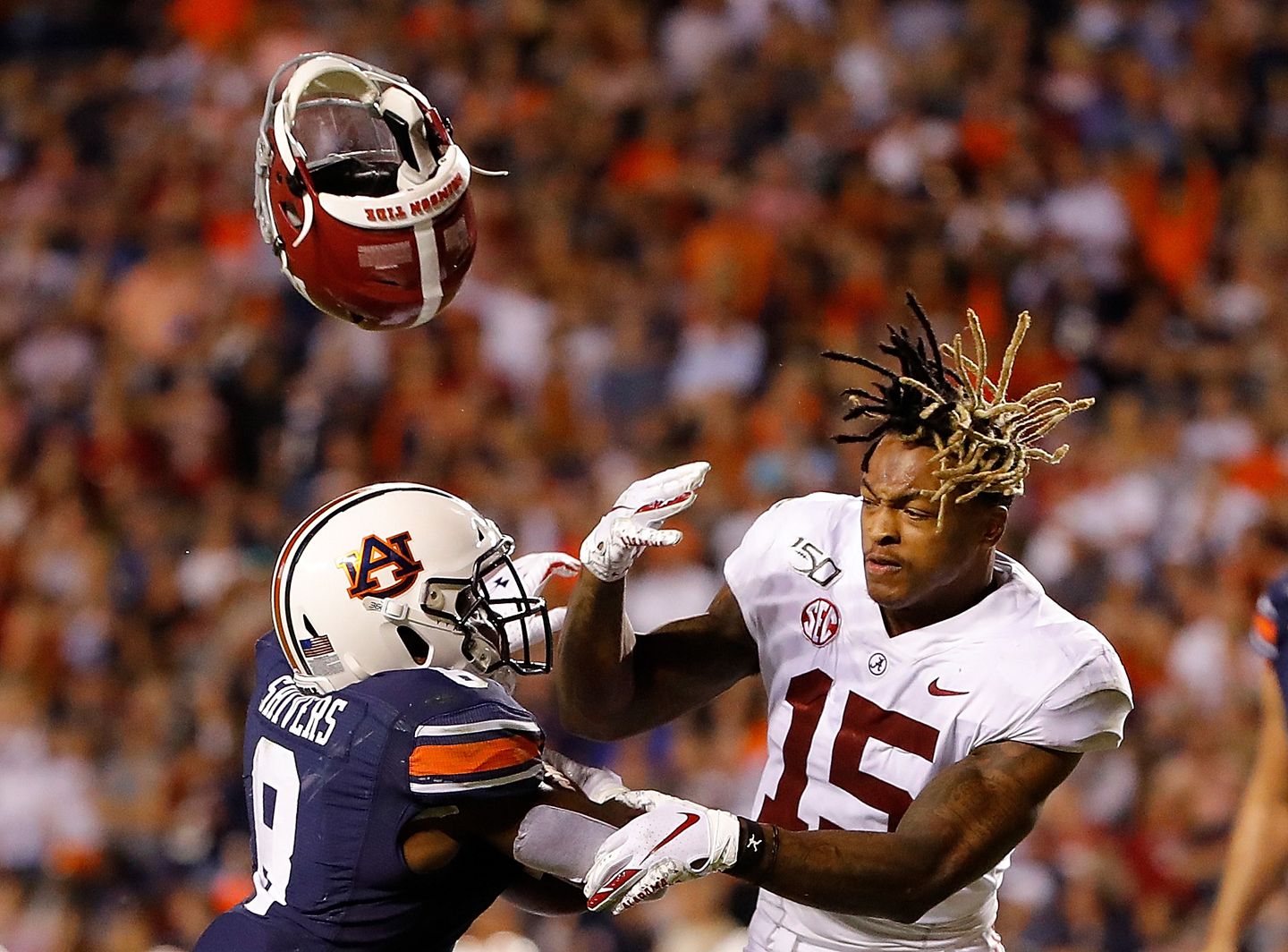 I hate to keep referencing my game preview, but as I said, the magic was too much for Alabama to win that football game. It was one of the greatest Iron Bowls ever, and Alabama definitely did enough to win the game, but when your opponent has a night like Auburn had, it's nearly impossible to win.
There are too many to list, but try thinking you can win a game where all these things happened:
Two pick-6s, one for over 100-yards.
Last second field goal before halftime after the majority of your team had already been in the locker room.
Sal Canella's only touchdown of the season, and possibly the best catch of the season by any receiver on the team.
The smallest running back on the field literally decapitating a future NFL defensive back as he scored the game-winning touchdown.
A kicker that had struggled on kicks longer than 40-yards all season going 4-4 in the game, actually 5-5 if you count the 53-yarder that was ignored due to an Alabama penalty.
A doinked chip-shot field goal, shorter than one already made earlier in the game.
Being outsmarted on a fake punt alignment to lose your last chance at a comeback.
It was just too much. Auburn had the better team, but both teams played very well. Auburn had the magic and they used it. The amount of points scored doesn't take too much from each defense because they both made enough plays. Auburn's just made more.
It will go down as one of the best Iron Bowls of all time, and it will come in a year when neither team will play for the National Championship. This state has been spoiled over the last decade with both playing for something nearly every year, but it was kind of refreshing to just have a good Iron Bowl and let that be it. Of course, the loss knocked Alabama out of the Playoffs, so that made it a little sweeter, but it just felt like a good ol' Iron Bowl between two teams that want to see the other one lose more than they want to win. And eventually, that's what it turned out to be.
And Auburn won.