To save football as we know it, Week 3 has stepped up and tried to make us forget about the forgettable slate of football games Week 2 gave us. Of course, it gave us a few fun things to watch, but this week it's back to the football we love.
I went 9-4 last week, which included a joke of a pick in the Missouri game. And if BYU had made the unnecessary 2-point conversion at the end of the game against Utah, I would have had a perfect pick. But I didn't.
Last week: 9-4 (69.2%)
This week: 7-5 (58.3%)
Overall: 25-14 (64.1%)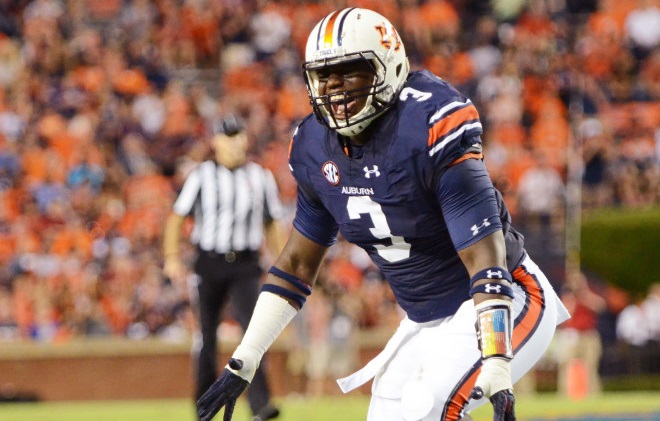 9/17
Ohio at Tennessee – Not sure when Tennessee is going to join the SEC. Also, not sure when they'll play anyone good enough to show that they were truly, truly overhyped. Another week, another uninspired victory over a mediocre team.
Tennessee 38, Ohio 20
Tennessee 28, Ohio 19 – SUCCESS!
Vanderbilt at Georgia Tech – I was surprised by Vandy handling Middle Tennessee State last week. Maybe they aren't as Vandy as I thought. I don't think they are good enough to handle Georgia Tech's option attack in Atlanta, though.
Georgia Tech 24, Vanderbilt 14
Georgia Tech 38, Vanderbilt 7 – SUCCESS!
Alabama at Ole Miss – Will it be three in a row? I know Oxford will be lit. I know Alabama is not looking for revenge as they put pictures of Ole Miss football players in their locker room. Nope, no revenge. Just another opponent. Doesn't matter. Whatever.
Ole Miss is not as good as the teams that beat Alabama the last two years, but maybe Alabama isn't as good as the teams that got beat by Ole Miss? Sure. That's it.
Ole Miss 38, Alabama 31
Alabama 48, Ole Miss 43 – FAILURE
East Carolina at South Carolina – Barely beating Vandy and then losing to Mississippi State is probably not what South Carolina was hoping for, but it's what we all expected. The Pirates beat North Carolina State last week and have been a nice little program over the last few years. The first-year struggles for Muschamp continue. EAST CAROLINA AIN'T EVEN A STATE!
East Carolina 34, South Carolina 23
South Carolina 20, East Carolina 15 – FAILURE
New Mexico State at Kentucky – Kentucky is the only win-less team in the SEC, but fear not, one of the worst programs in college football history is coming to town. Wildcats big.
Kentucky 41, New Mexico State 17
Kentucky 62, New Mexico State 42 – SUCCESS!
Mississippi State at LSU – Do the Maroons have it rolling after avenging their first week loss? If Fournette doesn't play, they might have a shot, but I hear he is playing, so they have no shot.
LSU 28, Mississippi State 10
LSU 23, Mississippi State 20 – SUCCESS!
Georgia at Missouri – Is Missouri better than Nichols? As much as I hate to say it, probably. I have a feeling the #DWAGS will play a little bit more inspired football this week, though. But after that win over Eastern Michigan, the Tigers got some hope, man. Won't matter.
Georgia 23, Missouri 7
Georgia 28, Missouri 27 – SUCCESS!
North Texas at Florida – I guess the same guy who made Tennessee's schedule also made Florida's. We're just over here playing good football games anytime y'all wanna join in, Gators. UMass, Kentucky, North Texas. Don't hurt yourself, McElwain.
Florida 41, North Texas 14
Florida 32, North Texas 0 – SUCCESS!
Texas State at Arkansas -TEXAS AIN'T EVEN A STATE. Oh, yeah it is. And Arkansas beat one of their teams last week. Did you know that it was the greatest win of the season by any team? Apparently it was. Get over yourself, Hawgs.
Arkansas 34, Texas State 7
Arkansas 42, Texas State 3 – SUCCESS!
Texas A&M at Auburn – Check back tomorrow for my prediction in the game preview, but SPOILER ALERT: now it's real.
Auburn 41, Texas A&M 28
Texas A&M 29, Auburn 13 – FAILURE
Other Games of Note
Florida State at Louisville – Y'all seen this Louisville quarterback and all the touchdowns he's been scoring against Charlotte and Syracuse? Amazing stuff. Shoulda hired Petrino, f'real. Ohhhhhhhhh, ohhh, ohhhhhhhhhhhh. Ohhhhhhhhhhh, ohhh, ohhhhhhhhhhhhhhhh. Go Braves.
Florida State 35, Louisville 28
Louisville 63, Florida State 20 – FAILURE
Ohio State at Oklahoma – Oklahoma done Oklahoma'd already this year, but I imagine Norman might be jumping for Ohio State. These two teams are the same. They'll usually feast on a mediocre conference, but then lose a game they probably shouldn't. Oklahoma has already done that. It's Ohio State's turn.
Oklahoma 24, Ohio State 23
Ohio State 45, Oklahoma 24 – FAILURE
Now that you know who will win, head on over to the 2016 War Blogle Pick 'em and get your picks in. There will be weekly prizes and and overall winner at the end of the season. It's easy. Do it.