Yes, I'm writing a post about the fact that Auburn will wear the exact same uniforms as last year. It's definitely news considering the small tweaks that have taken place the last few years, like the tapered pant stripe of 2011, the return of larger names and numbers of 2012, and the removal of the battle across the buttocks of 2013.
So yeah, for the first time since I really started paying attention to this stuff, there are no visual changes to the uniform from 2013 to 2014. The battle cry across the buttocks is still gone, and the pant stripe still tapers (don't be fooled by #95 Dontavius Russell's pants, look at #13 Sean White's right knee below), and the names and numbers still appear to be close to the original size (as seen on Roc Thomas and Stanton Truitt further below), although nothing like pre-2011.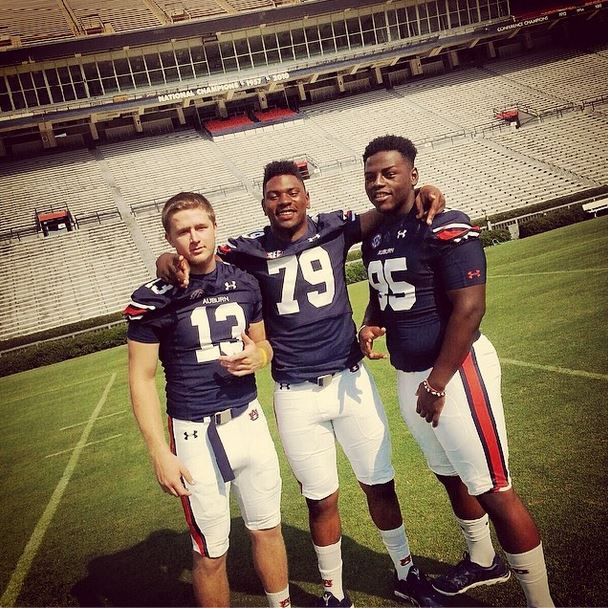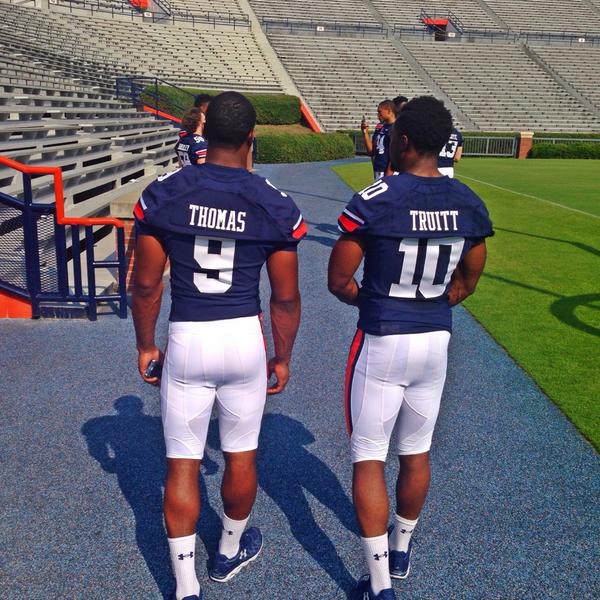 I saw the uniforms up close and personal over the weekend at Fan Day and can vouch. I saw no tweaks. Nothing.
Update: I have confirmed with Auburn that no tweaks were made this year.
I'm good with all of that, but I still want the pants stripe to go all the way down (I really want them to look like this). I want the names and numbers back to 2010 size, and I want the sleeve stripes to be more than a tiny little patch. Other than that, 2014 will be another year of the mostly-traditional.