The late Phil Steele's great works of art have been well chronicled on this Blogle, but some of his best came on the covers of past Auburn-Florida State game programs. It's like he really hated the Seminoles or "Cinnamon Rolls." I mean Aubie was mean to those Native Americans. These definitely wouldn't fly today.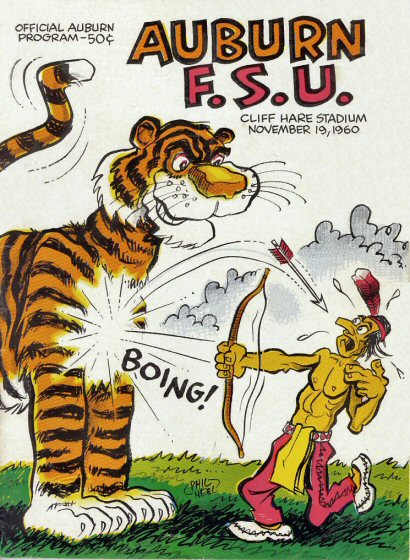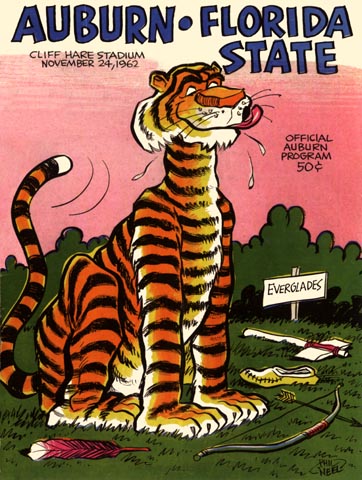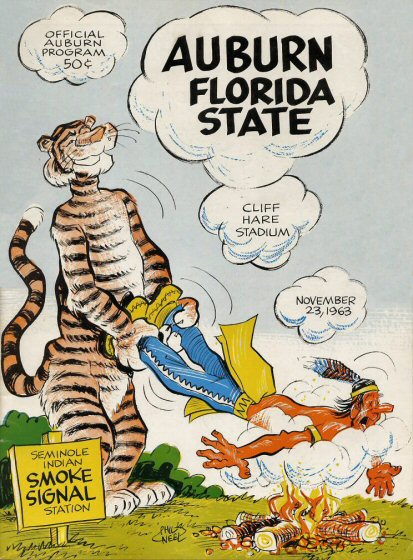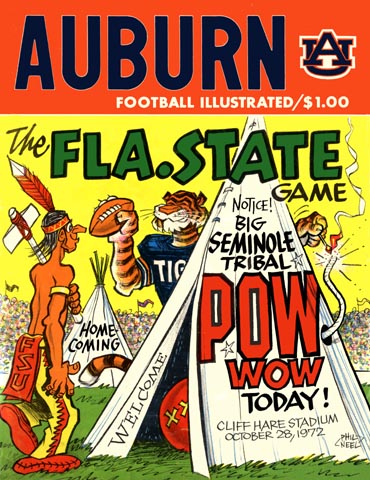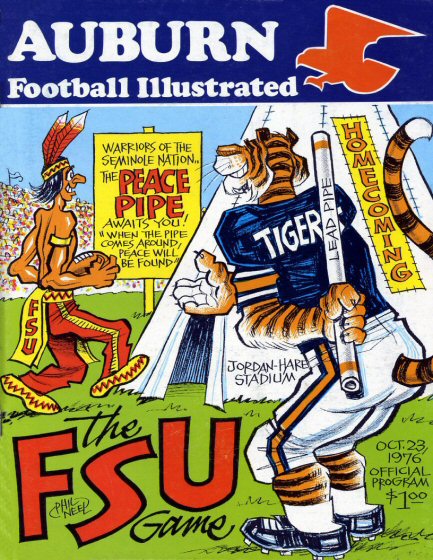 My personal favorite came on a gameday button. Cinnamon rolls. Why didn't I think of that? I love cinnamon rolls.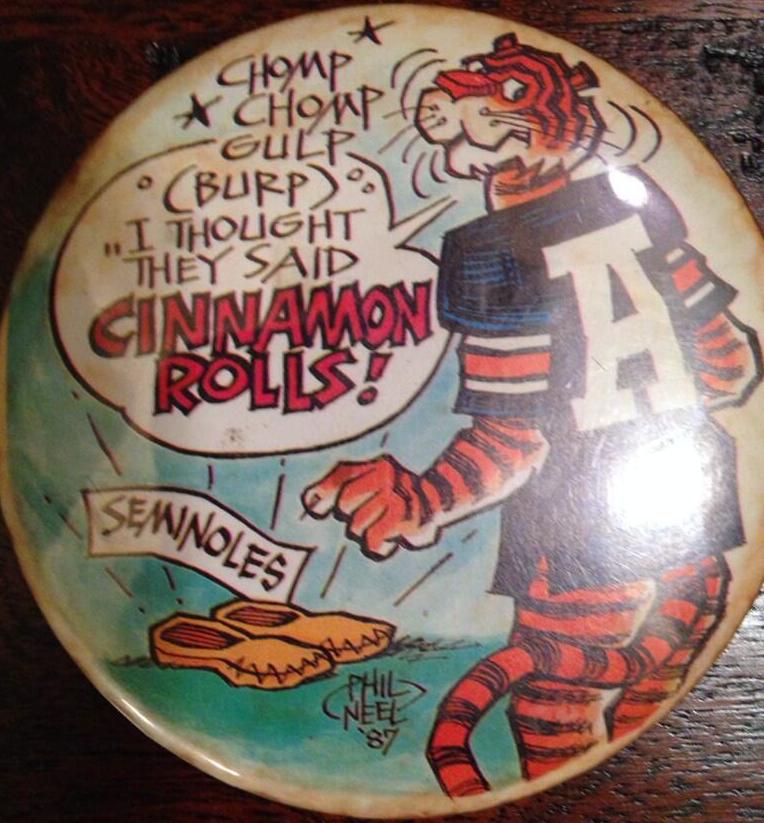 Button pic from @jbradleynelson.