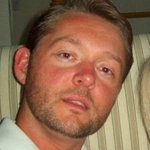 Acey Roberts (@Aceyrob) is an Ole Miss engineering grad, the host of Hotty Toddy Hotline radio show, and writer for Rebel Nation Magazine. Acey loves BBQ and female fitness instructors, hates commas and LSU. Acey is making his sixth appearance on the 'Blogle.

1. What is an Ole Miss fan's first thought of Auburn football right now?
Auburn seems to be just one or two players away from being a solid top 10 team, maybe top 5. Bo Nix will struggle against top defenses this year and that is not an indictment on his ability, it is just indicative of a 19 year-old QB. He will be an impressive player soon and with a solid Auburn defense that means there are some good days ahead.
It is hard to take anything away from last week's Auburn game as LSU is the number 1 team in the nation right now, but Nix has not been running as much, and not running the RPO as much. Wil that continue this weekend? I suspect he will find a few more opportunities and Auburn will get back to Malzahn's typical, high scoring offense.
2. What's the vibe like in Oxford with a 3-5 record? Is the season any different if the Cal game ends correctly?
Ole Miss definitely let Memphis and Cal get away from them. It was expected that Ole Miss would struggle early in the season with two new coordinators and three freshman quarterbacks, but just a few more plays would put this team on an incredible run. Even the Texas A&M game was in hand for most of the night. This is a typical young team that doesn't know they can win yet. They are better than their record but at the same time you learn the most from your mistakes.
Fan's expect more because Ole Miss does have some talent but they are also terribly thiin along the offensive line. Most fans are starting to settle down and are happy we have some exciting players to watch.
3. I say Matt Luke. You say…?
The ultimate homegrown coach. Luke is a three-generation legacy to Ole Miss football. The ultimate good ole-boy in a state that is full of them. He infuriates some and is ingrained with others but one thing I like about him is you never have to worry about his effort and his ability to sell Mississippi. It is not easy to sell Mississippi to recruits, even recruits in Mississippi that get a lot of attention from other bigger states. I am firmly in Matt Luke's corner but I certainly understand the mountain is steep in front of him.
4. Name two unheralded Rebels that Auburns should keep their eye on.
By game 8, there are probably no secrets left, but I think if Ole Miss has a chance to win this weekend they have to get the wide receivers back in the fold. Ex-Quarterback turned tight end Jason Pellerin should be receiving more opportunities, Dontario Drummond can stretch the field and Eli Moore is the star slot receiver. If QB's Plumlee or Corral can get some time to pass the ball, look for the passing game to open up after the Ole Miss bye week.
5. Name the two Auburn Tigers that scare you the most.
I love watching Boobee Whitlow and I hope he takes one more week off to recover. I guess my biggest concern is Auburn getting big run plays. So, I will be watching Kam Martin and hoping we can contain Bo Nix.
6. Where will each team have an advantage over the other?
I really don't see too many advantages for Ole Miss. The best scenario is if Corral gets hot early passing and can get on top of Auburn, but that hasn't happened very often in his young career. Ole Miss is a spread run team against one of the best rushing defenses in the Nation.
Conversely, Ole Miss has a solid run defense too, so we could a closer game than Vegas thinks barring any big Ole Miss mistakes or turnovers.
7. Which matchup will win the game?
This game seems obvious to me. If Matt Corral or Plumlee (who is not 100%) can make enough plays against this stout Auburn defense. Seems like a long shot, right?
8. What's your score prediction/analysis of this game?
When Ole Miss' John Rhys Plumlee is healthy the run game looks pretty impressive, but coming off a minor knee scope I don't know how dynamic he will be. I expect we will see mostly Matt Corral at the QB position and he will have to be patient and find some open receivers. Corral's first instinct is to scramble and he can be successful doing that but so far in his red-shirt freshman campaign he has not been consistent enough to beat good teams.
I am hoping Corral gets the start and the coaches stick with him and give him a chance to lead the team. The Ole Miss staff has been rotating QB's and I have never been a fan of that philosophy. Typically neither QB has a chance to get in a rhythm when he is always looking over his shoulder.
If Corral gets comfortable and finds a few passing routes he can complete, this could be a close game. Otherwise, this will be a one-sided affair with a lot of 3 and out drives.
I expect Auburn's defense will be too much for the youth movement from Oxford but it won't be a blowout. I am thinking Auburn 34 Ole Miss 21
9. Where will Auburn and Ole Miss end up this season?
Auburn's season will be special if they can beat Georgia, which right now is certainly in play. Beat UGA and you are looking at a potential 10-win season or better.
Ole Miss will be on the outside looking in for bowl games but with bright hopes for the future. Ole Miss' biggest concern right now is keeping the coaching staff together. There are some big names on that staff that you expect to bounce to a head coaching job if given the chance (Mike MacIntyre and Rich Rodriguez). These guys can support a young head coach in Matt Luke and extend his tenure in Oxford.
10. Would you rather beat Auburn, Alabama, and LSU all in one season, or lose to all of those by 100 and beat Mississippi State?
Mississippi State is back to being Mississippi State and it is grand! Beating MSU rarely means anything, so if you want to be the best you have to beat the best, which means beating Alabama, Auburn and LSU.